Baby Yoda Merch is On The Way, Maybe Even by Tomorrow Mandalorain Fans
Baby Yoda is the hottest thing in the world right now. The little tyke from the first two episodes from the Disney+ Star Wars show The Mandalorian has captivated not just the fanbase, but anyone who lays eyes on the thing. The one question on everyone's mind is the same: where can we buy one? Showrunners Jon Favreau and Dave Filoni made sure "The Child" as it is actually known as was not revealed before the show's debut last week. Once Baby Yoda peaked out of that hover basket however it was all over. Social media is stuffed with memes and references to the character, and we all wait with bated breath to see what will become of Baby Yoda in tomorrow's next episode. Depending on when you want, you may have one next to you.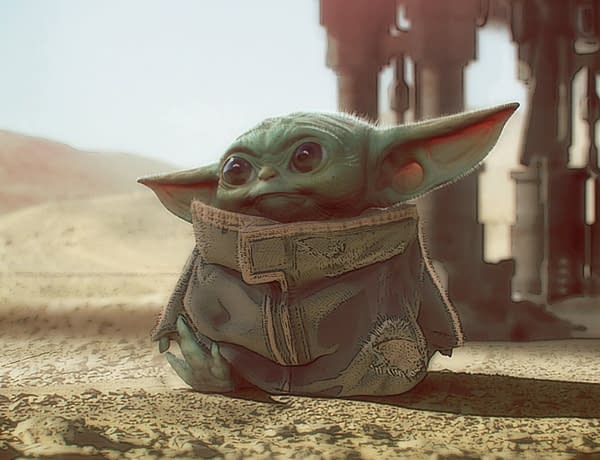 Baby Yoda merch could be in stores as early as Friday, according to a new report on CNBC. Amazon, Zazzle, Target, Kohl's, Macy's, Hot Topic and Box Lunch are all expected to at least have merch on preorder tomorrow, if not in stores. ShopDisney, Disney Stores, and Disney Parks will be stocked during the holidays. I am guessing we will see plush, Funko Pops, figures, tons of clothing, and knick knacks galore. There are two shirts on Amazon already, and you can bet that when the plush and Funko Pop hit they will become the hottest gift of the holiday season.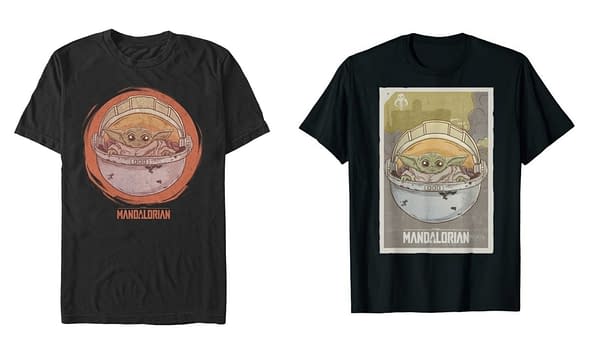 Some might pooh pooh this as stupid, or the further "Disney-fying" of Star Wars, and to those people I say not only are you wrong, but you should stop raining on everyone's parade. While you can put me in the camp of hoping that the show doesn't answer a ton of questions about Yoda's backstory, I do want to know where his species came from and more importantly what they are called. Baby Yoda is our gateway to that, and it helps immensely that it is adorable.
Just point me in the direction of where I can buy one.