Batman Week Starts Here with Bleeding Cool Collectibles
Batman is one of the biggest superheroes in the world of comic books. Everyone knows his story and the legacy he has left behind. Leaving behind a legacy for this many years obviously means they will release collectibles to bring fans the character they love home. From statues and action figures to Funko Pops, the Dark Knight has defiantly made an impact on the toy world. Bleeding Cool is dedicating this week to Batman and his impact on Pop culture. We will be covering all of his best collectibles from high valued statues, action figures, and so much more from stuff you can buy ASAP to pre-orders to look forward too.
I am the Night.
Of course, we are kicking this week off with the main man himself, Batman! We will be discussing 5 collectibles that you won't have to wait around to get and can buy right now. First up we are starting off simple, cheap and just right with the new McFarlane Toys Detective Comics #1000 Batman. We have reviewed this figure before and you can find that review here. He is elegant, nicely designed and comes with just the right amount accessories to please new and old collectors and he is here. Following McFarlane is the Meczo Toyz original designed Ascending Knight Batman. This figure is the first of three figures that shows the Dark Knight throughout his career and this one in the first years of crime fighting. He comes with multiple heads, interchangeable hands, batarangs, and multiple grappling hooks to grasp that perfect pose. He features a fabric style suit and that classic Detective Comics look that any fan could add to their bat cave and is located here. For our next collectible, we are getting animated with Kotobukiya and their Batman: The Animated Series statue. This 8 inch statue shows off the opening sequence of the iconic cartoon as Batman stands proud with the animated background with lightning in the distance. Fans of the series will get a blast from the last with this statue and find yours here.
Staying in the format of new portrayals of Batman, MAFEX brings the one and only Batfleck to life. This Justice League version of the character shows off his new tactical suit from the film. He has three interchangeable heads, hands, batarangs, mines, gernades, and more. His tactical suit is perfectly detailed and designed with a lot of thought. His cape is fabric and lined with wire so you can pose him in a wide variety of ways. This is a figure that can be perfect for any fans collection and whether you're collecting suits or Batmen this is a figure for you and he is here. Last but not least, we are diving into the digital realm with Batman: Arkham Asylum. This franchise opened up new doors to the video game superhero world and it showcased an interesting take on Dark Knight and Joker's relationship. This time DC Collectibles has a 1/2 scale bust of Batman's cowl. There is only 5000 pieces of this bad boy and comes on a simple display base. The sharp ears and rubber design make it an instant classic for any fan of the series or the caped crusader himself.
Batman is a character that has touched home with so many people and will continue on that path. His ability to take on crime head on and look good doing it is something that is just so invigorating to see. These collectibles will enhance any fans collection to some new heights. Batman fans will need to stay tuned all week here for more collectibles to buy and pre-order. We will be covering more Batman suits, franchises, new figures and of course his iconic villains like Joker, Mr. Freeze, Scarecrow, Killer Croc and many more. Batman week is here at Bleeding Cool, we are Batman!
---
---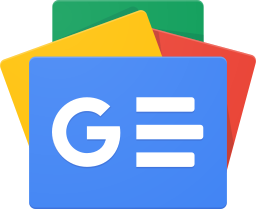 Stay up-to-date and support the site by following Bleeding Cool on Google News today!