Beware the Power of Dungeons & Dragons Xanathar and Hasbro 
Hasbro is diving deeper into the world of Dungeons & Dragons as they unveil a brand new assortment of collectibles 
---
Enter the Forgotten Realms with Hasbro and their new wave of Golden Archive Dungeons & Dragons figures. Behold, Xanathar, the leader of Xanathar's Thieves' Guild, comes to life with an impressive new figure. Whether it is gold or knowledge you are after, your path might cross with this powerful Dungeons & Dragons creature. The Eye comes to life like never before with a movable mouth, eye, tentacles, and some excellent detail. He will come with his most prized possession with, a stack of gold, and his fish, Sylgar. This figure will be an ultimate Dungeons & Dragons collectible, and Hasbro has had him priced at $49.99. The Dungeons & Dragons Golden Archive Xanathar is set for an August 2023 release, and pre-orders are live and located here. Be on the lookout for other D&D monsters from Hasbro with a new Owlbear and the Displaced Beast!
Behold the Dungeons & Dragons Golden Archive Xanathar
"Beware the many eyes of Xanathar! This 6-inch-scale collectible is a perfect addition to any fans Dungeons & Dragons collection. Featuring a movable mouth, eye, and tentacles, this Xanathar toy will look happier than a crime lord in gold in your display, watching over your other Golden Archive figures. Figures each sold separately. Subject to availability."
Includes: Figure and 2 accessories.
6-INCH SCALE XANATHAR: A beholder crime lord who leads a group of the most disreputable denizens of Waterdeep, Xanathar cares only for gold… and his fish, Sylgar
CHARACTER-INSPIRED ACCESSORIES: This Xanathar toy comes with 2 character-inspired accessories, including gold and Sylgar the fish
INSPIRED BY DUNGEONS & DRAGONS: The World's Greatest Roleplaying game! The realms of D&D are populated with all manner of monsters, big and small
IS IT A GOOD D&D GIFT FOR BOYS, MEN, GIRLS, WOMEN, AND ALSO EVERYONE?: We can't brag (really, we can't) but this 6-inch scale Xanathar figure may tickle the fancy of the D&D fans in your life
ROLL A PERCEPTION CHECK TO FIND MORE D&D GOLDEN ARCHIVE FIGURES: More 6-inch action figures means more D&D gifts. Each sold separately. Subject to availability.
---
---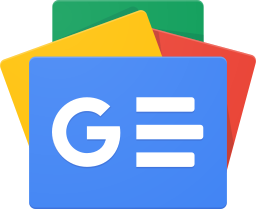 Stay up-to-date and support the site by following Bleeding Cool on Google News today!