At long last, someone has made full-sized door knockers directly from Labyrinth, and we want them!
Paul Francis, Creative Director / Owner of Chronicle Collectables says:
"The response to our Jareth statue proved that there is still a huge fan base for Labyrinth. We're elated to bring forth these door knockers that fans can actually put on their door and use."
Here are the details on the knockers from Chronicle: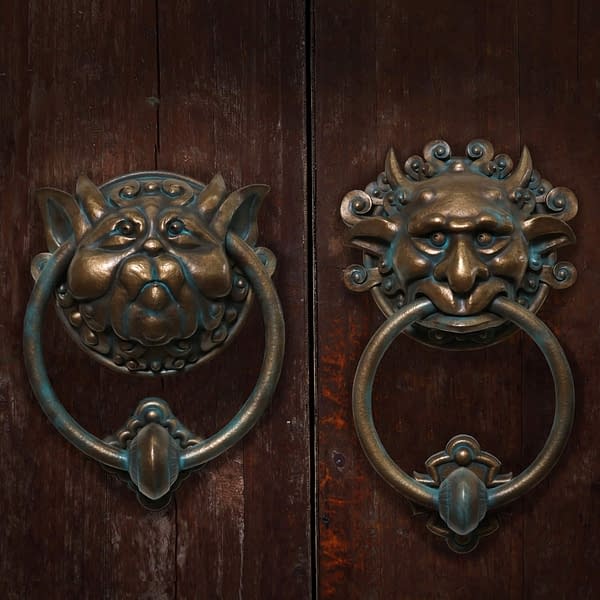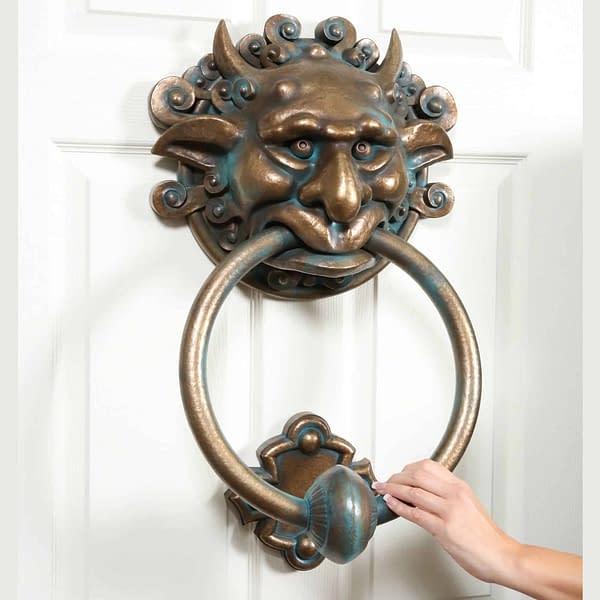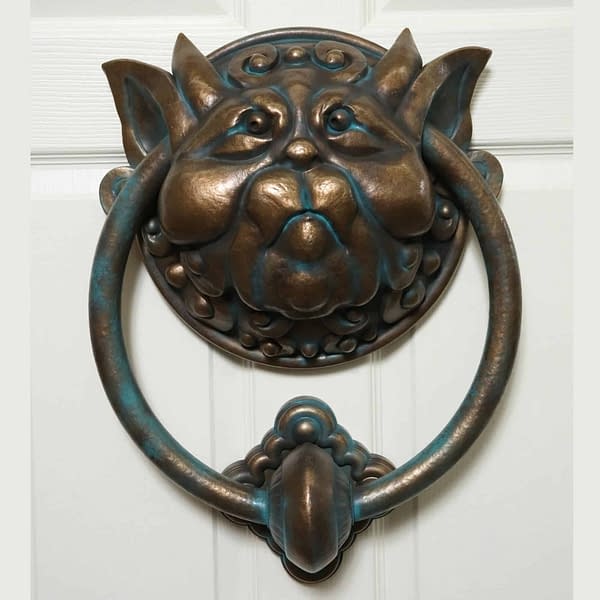 The Jim Henson Company graciously granted us access to the actual screen-used props so that we could capture the smallest of details in making these replicas. Fans have wanted these for years, so we felt it was our quest to make them as accurate as possible using the real pieces for reference. Collectors will have to add their own back and forth banter though, these are static pieces.

World's first officially licensed Labyrinth scaled replica Door Knockers
Limited Edition
Crafted in cast metal; functions as a real door knocker!
Created by referencing the actual screen-used props!
"Left" Door Knocker Approx. 14.8" wide, 5.5" deep, and 19.4" tall
"Right" Door Knocker Approx. 14.7" wide, 6.2" deep, and 25.3" tall
The knockers are priced at $675 for the set, or $399/ea. when purchased individually, and are estimated to ship sometime in Q4 of 2019.
The pre-order kicks off tomorrow beginning at 3:00 PM Central Time on Chronicle's website here.
Enjoyed this article? Share it!