Posted in: Collectibles, McFarlane Toys | Tagged: Batman, dc comics, McFarlane Toys
---
DC Comics Batwing Joins McFarlane Toys DC Multiverse Line 
It is time to dive deep into the world of DC Comics with the help of McFarlane Toys as they unveil new DC Multiverse 7" figures 
---
A member of Batman Incorporated is coming to McFarlane Toys growing DC Multiverse 7" figure line. David Zavimbe is suiting up once again as Batwing to take on the villainy inside the Democratic Republic of Congo. David made his first appearance back in 2011 in DC Comics Batman Incorporated #5, and with Batman's blessing, donned the symbol and suit. This character is a deep cut for McFarlane Toys to add to their 7" DC Comics line, but a welcome one. Batwing will feature a nice silver suit with a bat symbol on the chest, along with a nice set of boosters for his jetpack and feet. The wings will be articulated like the Batman Beyond figure, allowing him some nice aerial poses. DC Comics Batwing will be priced at $19.99, and pre-orders will be going live soon here and at other retailers. Check out some of the other newly revealed DC Multiverse figures like Flashpoint The Flash seen here.
DC Comics Batwing is Ready for Action with McFarlane Toys
"David Zavimbe was born in Tinasha, a city in the Democratic Republic of Congo. David and his brother Isaac were drafted as child soldiers and forced into combat among local warring factions. During one mission, the brothers refused orders to kill innocent people. To protect David, Isaac attacked their leader, General Keita· and was slain. David fled before he eventually returned to capture Keita, delivering him to an enemy base and renouncing his own life as a soldier. Soon after becoming a Tinasha police officer, David was approached by Batman™ to join Batman, Incorporated to carry on the legacy of The Dark Knight" in the most tumultuous region on Earth!"
Incredibly detailed 7" scale figure based off the DC Multiverse
Designed with Ultra Articulation with up to 22 moving parts for full range of posing and play
Batwing includes 3 attachable flames and base
Included collectible art card with character art on the front, and character biography on the back
Collect all McFarlane Toys DC Multiverse Figures
---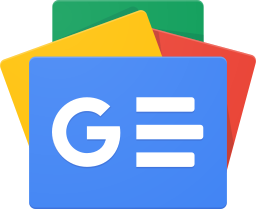 Stay up-to-date and support the site by following Bleeding Cool on Google News today!