"Devil May Cry V" Dante is Ready to Slay with New Asmus Toys Figure
Devil May Cry V let fan play as some of there favorite characters once again as they slice their way through a lot of demons. This time Dante is taking the wheel and really packing an arsenal with his new figure from Asmus Toys. Not only can you get a standard edition of the figure but you can upgrade to a Luxury edition too. The luxury edition is honestly for the gamer collectors out there as it features pieces of armor you can get in Devil May Cry. As for the standard he comes in at roughly 12" tall and features 32 points of articulation. You get his set of iconic weapons too like Rebellion, Ebony, Ivory, and his Devil Sword. IF you get it through Ascus you can get a special exclusive set of King Cerberus. This is a figure any fan should add to their Devil May Cry Collection and it would pair nicely with the recently announced Virgil figure.
The Devil May Cry V Dante Standard and Luxury Figure is set to release between July and August 2020. The standard will be priced at $210 and you can find him located here. The Luxury Edition is priced at $280 and you can find him located here.
The Devil is here!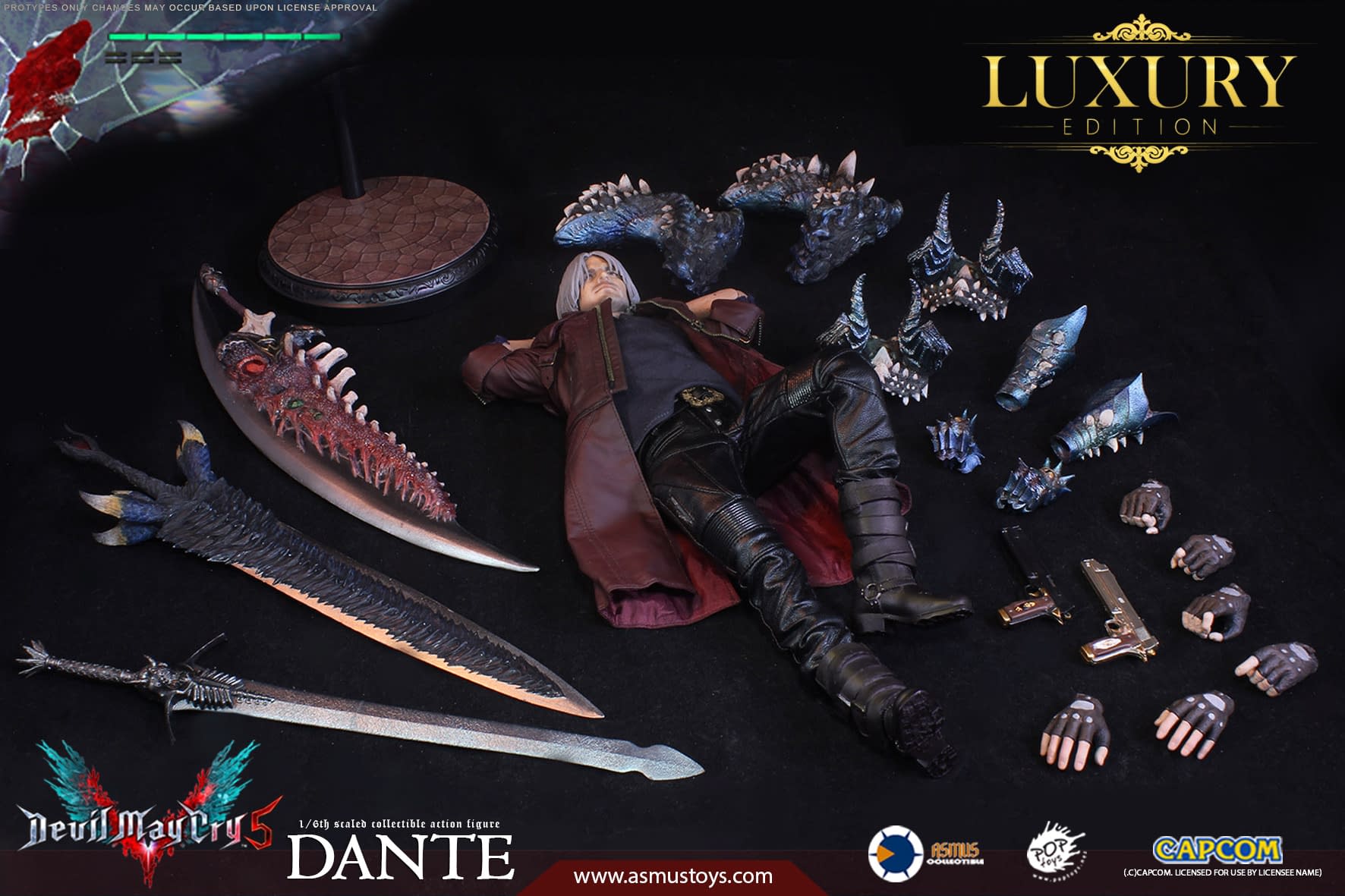 ASMUS TOYS THE DEVIL MAY CRY SERIES : DANTE(DMC V) LUXURY EDITION
(Product ID: DMC502LUX)
The DANTE (DMC V) Luxury Edition Sixth Scaled Action Figure features:
· Asmus ADAM body
· Approximately 31 cm tall
· Over 32 points of articulation
Features :
Super detailed head sculpt accurately depicted from the Devil May Cry V video game
· One pair of relaxed posture hands
· One pair of weapon holding hands
· One pair of fists
Special features on Clothing:
Manufactured and designed by POP Toys
· One crimson red leather coat
· One saturated blue shirt
· One pair of black leather pants
· One pair of two parted black boots
Special Features in Weapons:
· One Rebellion
· One Ebony
· One Ivory
· One Devil Sword Dante
Accessories:
· One Asmus Toys Deluxe figure stand
Luxury Edition Devil May Cry Dante Includes:
· One Devil Sword Sparda
· One set of Barlog armor includes:
· One pair of shoulder armors
· One pair of forearm armors
· One pair of fists
· One pair of foot armors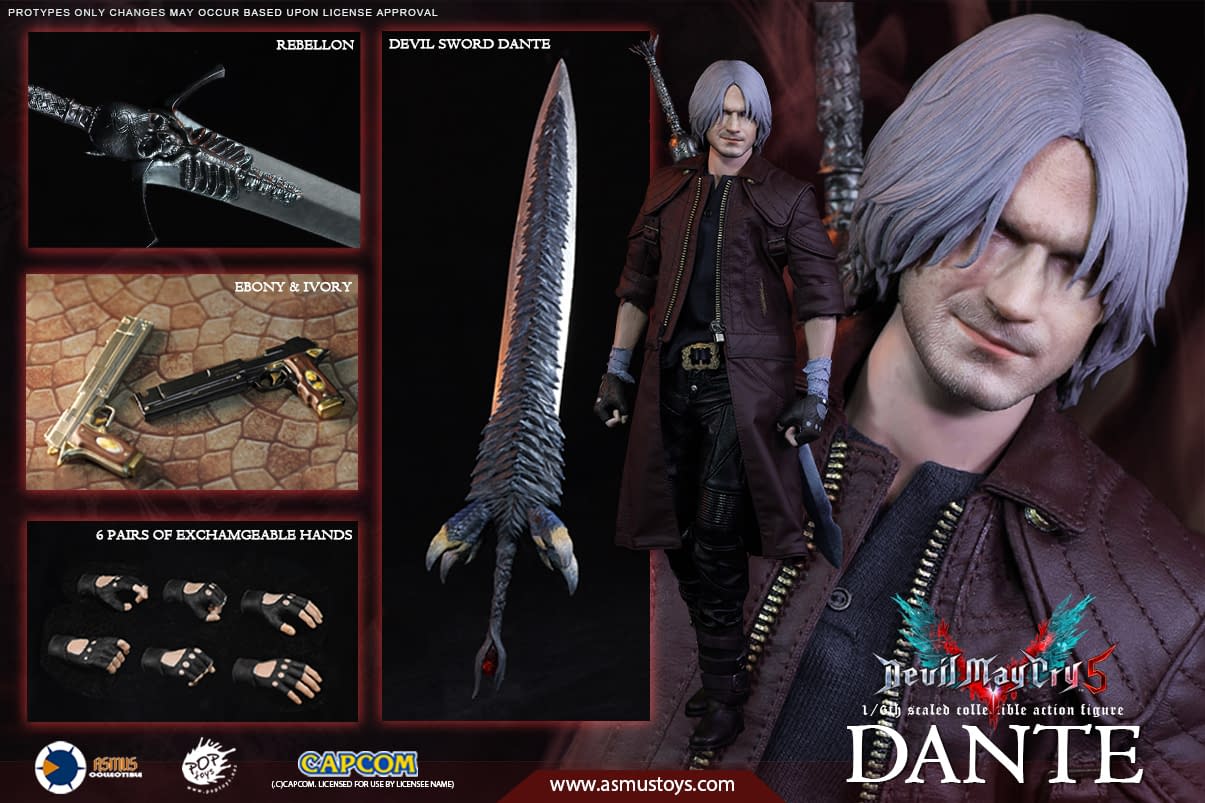 Asmus Toys Online Store Devil May Cry Exclusive Includes:
· One set of King Cerberus
ESTIMATE SHIPPING DATE: Q3, 2020