Hell is about to get some new visitors as Doom: Eternal is just around the corner. We already know the game will be filled with some crazy blood splattering action. To celebrate the upcoming release, it looks like McFarlane Toys has two new figures coming soon. The first one is a Phobos variant outfit featuring the Doom: Eternal main protagonist Doom Guy or Slayer (whichever you prefer). The figure features 22 points of articulation and is highly detailed. He will come with some hellish accessories like a blade, shotgun, and a display stand. Our next figure is a first from McFarlane Toys as we get our first hell beast from Doom: Eternal. This 7" figure also features 22 points of articulation and a high amount of detail. The Marauder will come with a Battleaxe and a display base. These are two figures that would get Doom fans excited for the new game. 
Both Doom: Eternal Figures from McFarlane Toys will be priced at $19.99. They are set to release in May 2020 and preorders are already live. You can find Doom Slayer here and the Marauder here. 
Welcome to Hell.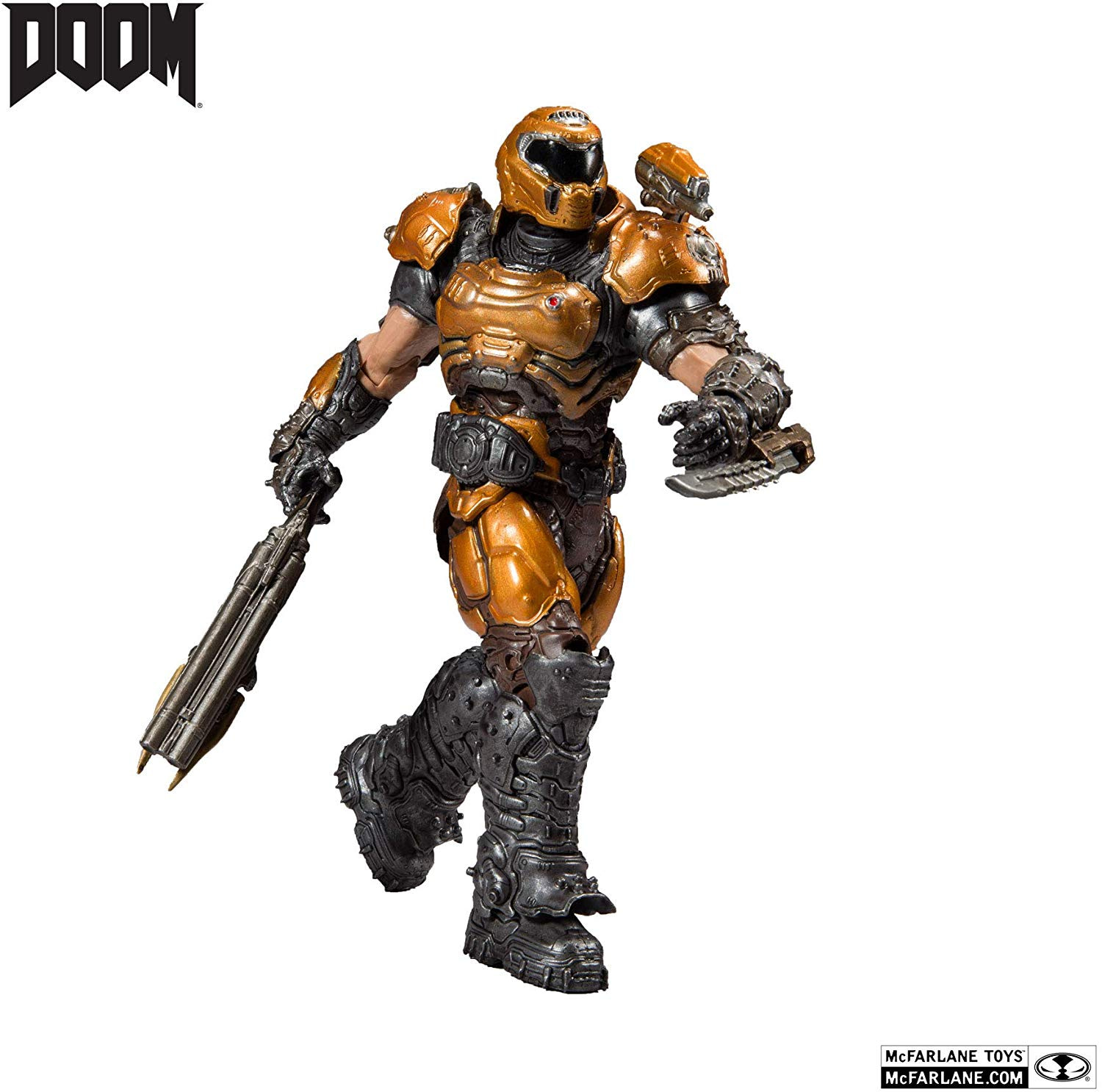 Doom Eternal Slayer (Phobos) Variant Figure by McFarlane Toys
Product Description
Since the beginning, the DOOM Slayer has been a force to be reckoned with, unflinching in his mission to eradicate the demonic horde. In the video game DOOM Eternal the Slayer is faster and deadlier than ever. Protected by his iconic armor and armed with a devastating arsenal of weapons and abilities, the Slayer is primed to wage his eternal war against Hell.
Product Features
7 inch (17.78cm) scale
Made of plastic
From the DOOM Eternal video game
Features up to 22 moving parts for full range of posing
Super Shotgun with meat hook, DOOM Blade, and base
Figure is showcased in DOOM themed window box packaging
Box Contents
Doom Slayer (Phobos) figure
Super Shotgun with meat hook
DOOM Blade
Base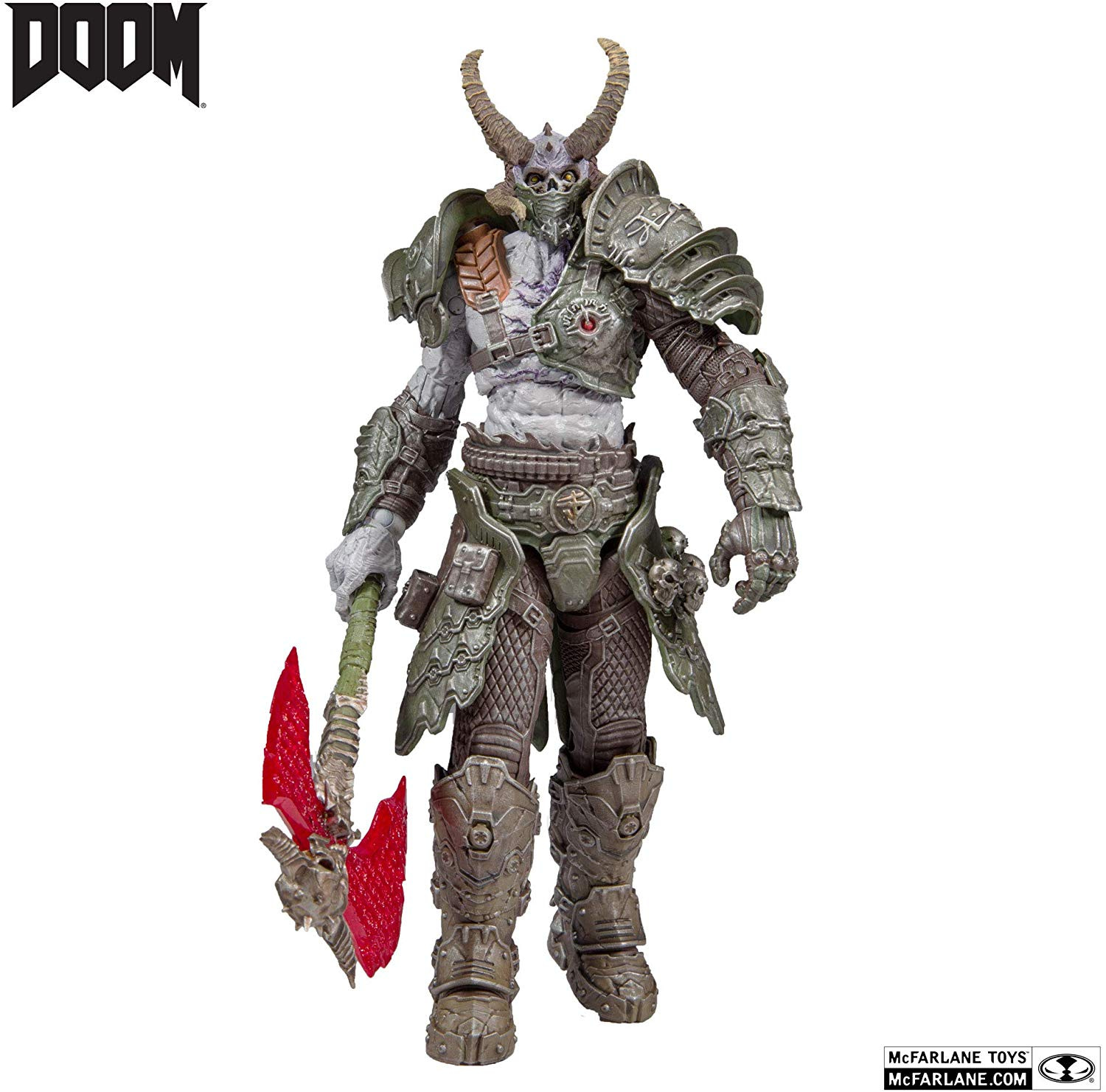 Doom Eternal Marauder Figure By McFarlane Toys
Product Description
This Marauder figure is an incredibly detailed 7" scale figure based on a new Demon as seen in the upcoming game DOOM Eternal video game. It's designed with ultra articulation that features up to 22 moving parts for full range of posing and comes equipped with an Argent Battleaxe. The Marauder is determined to end the Slayer at all costs. But what is this warrior demon's connection to the DOOM Slayer?
Product Features
7 inch (17.78cm) scale
Made of plastic
From the DOOM Eternal video game
Features up to 22 moving parts for full range of posing
Marauder comes with an Argent Battleaxe and base
Figure is showcased in DOOM themed window box packaging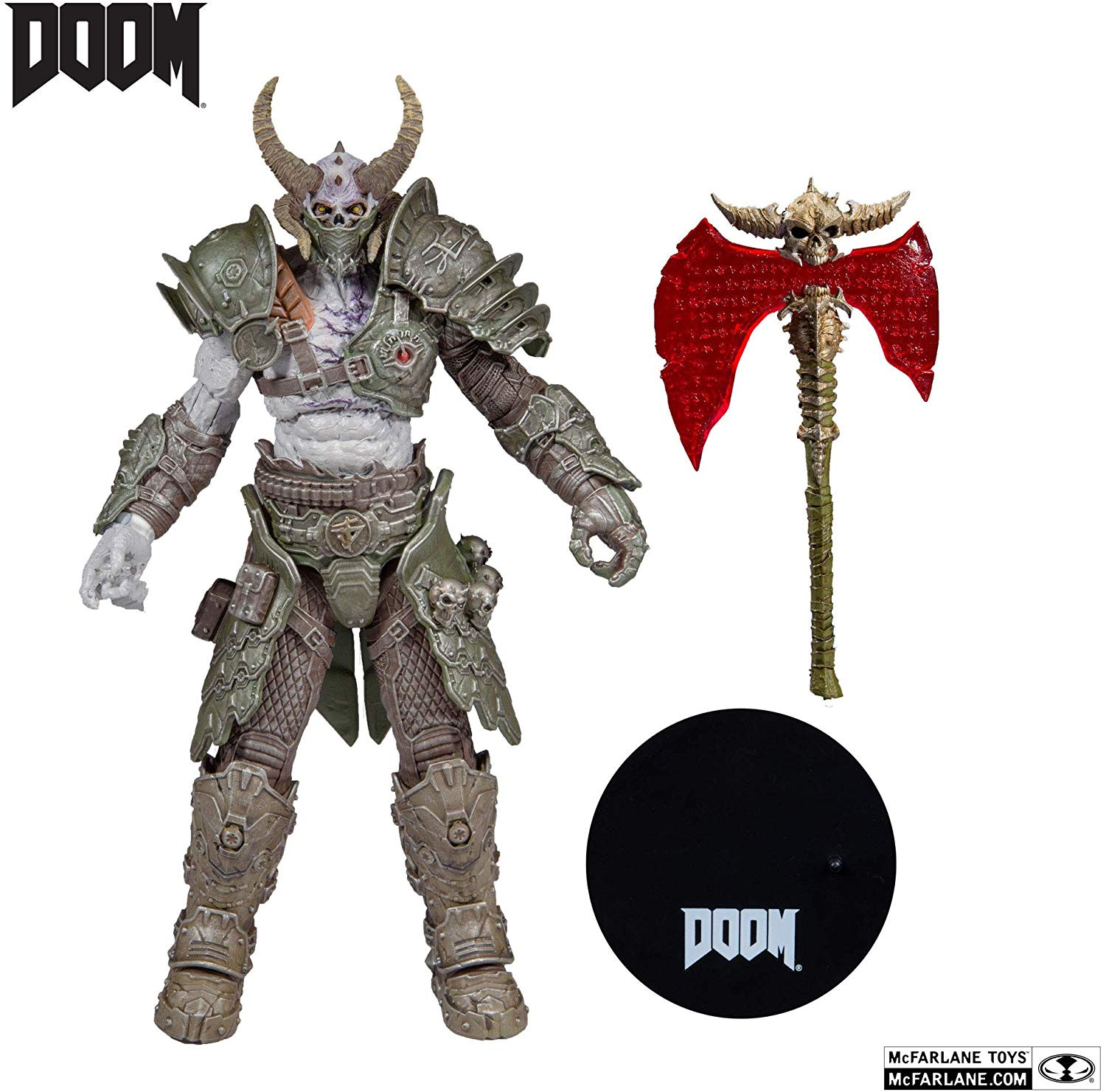 Box Contents
Marauder figure
Argent Battleaxe
Base