Ebony Maw Joins the Endgame with New Statue from Iron Studios
Ebony Maw was a pleasant sight for comic book fans to see in Avengers: Infinity War and Avengers: Endgame. The introduction of the Black Order was a great way to pay tribute to the comics and introduce superior foes fro the Avengers. iron Studios is bringing Thanos and the Black Order to life with their newest wave of collectible statues from Avengers: Endgame. We have already seen Thanos the Mad Titan but now his first in command gets his shot with his own statue. The statue stands over 12inches tall and has the Ebony Maw floating in action. His posture was key, and they not only captured that but his arrogance too with the facial details. Iron Studios went all out by perfecting all of the little details on Ebony Maw, from the skin to the rings on his hand and even the design of his clothing. This is a perfect statue for any Black Order fan or fan of Avengers: Endgame that will easily make their collection go up a tier.
The Marvel Studios Avengers: Endgame Ebony Maw 1/10 Scale Statue is priced at $129.99. He is set to join Thanos and the Black Order between October – December 2020, pre-orders are already live and you can find them located here. Don't forget to check out the other Black Order statues that will be coming soon from Iron Studios.
"Your powers are inconsequential compared to mine."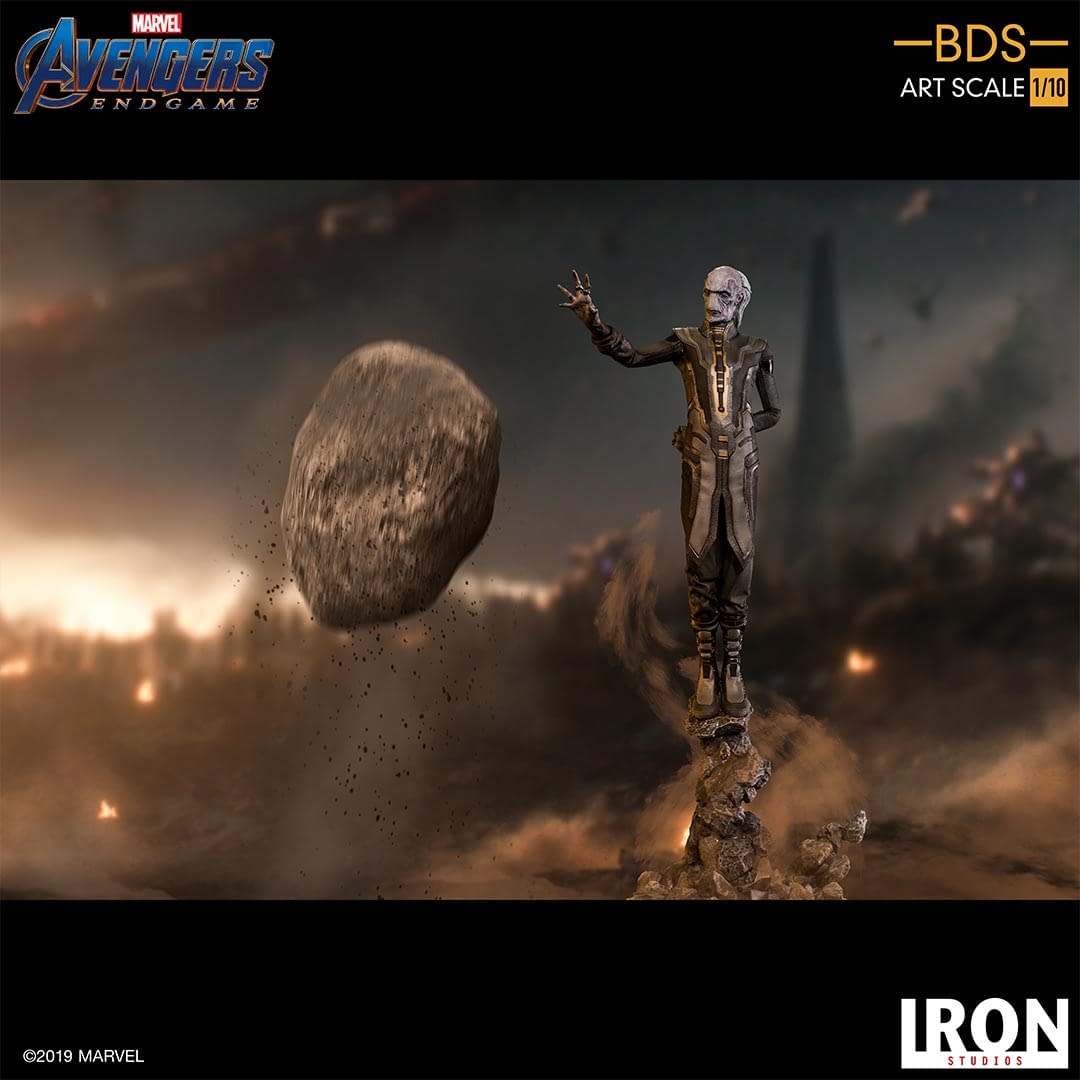 Ebony Maw Black Order BDS Art Scale 1/10 – Avengers: Endgame
DESCRIPTION
License: Avengers: Endgame
Scale: Art Scale 1/10
Features:
– Limited edition
– Based on original movie references
– Made in polystone
– Hand painted
– This statue is part of a diorama based on the Avengers: Endgame movie
Product dimensions: 12.9 in (H) x 5.1 in (W) x 5.9 in (L)
Product Weight: 1.2 lbs
Release schedule: Fourth quarter of 2020
*This item will be shipped from our warehouse in Los Angeles – California