Funko HQ Hollywood Grand Opening Looked Amazing
Funko HQ was a big and surprising opening for the original up in Everett Washington. The first actual physical Funko store is quite a hotspot for all Funko fans. You can find not only Funko HQ exclusives but store exclusives Funko shop exclusive's and so much more. With the Funko brand getting bigger and bigger every day it's no surprise that they're opening up more stores. The next one is a Funko HQ Hollywood, which is set to open to the public on Monday, November 18, 2019. However on November 7 for bunco hosted our VIP Preview night celebrating the grand opening of Funko HQ Hollywood. The opening was with Funko CEO Brian Mariotti and even included a wide variety of guests. The press release is what follows: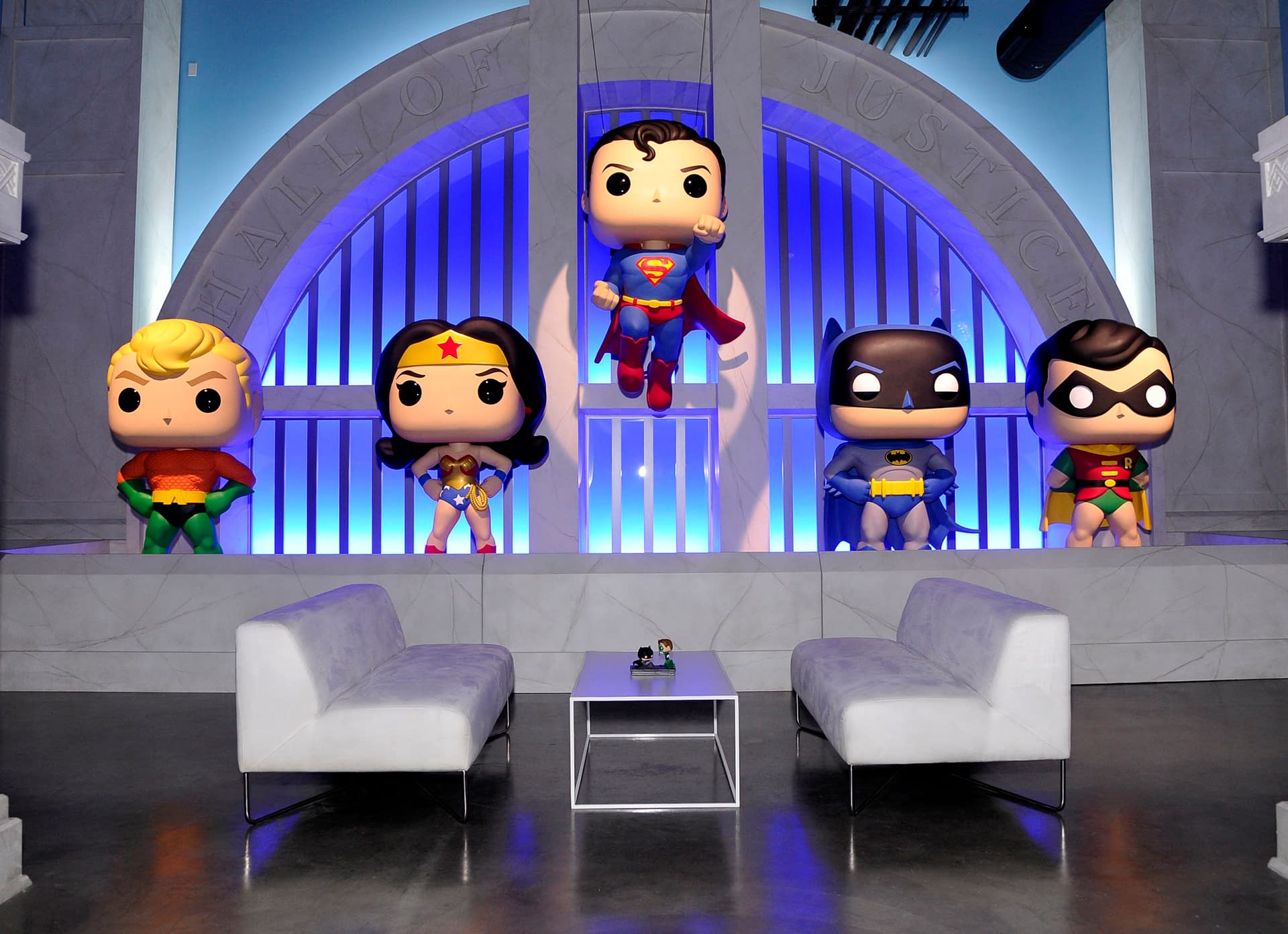 WHO: Funko CEO Brian Mariotti, and guests including Zoe Saldana, Lauren Ash, Charlie Benante, Nichole Bloom, Kate Flannery, Tess Holliday, Marty Krofft, Jeremy Maguire, Cassandra Peterson, Grace Sharer, Stephen Sharer, Robert Turbin, Keith L. Williams, Shahadi Wright Joseph, Hudson Yang and more.
Funko celebrated the arrival of its brand-new Hollywood location with a special event on Thursday, November 7, 2019. Guests attending the VIP Preview event enjoyed Shake Shack burgers and ice cream from Ample Hills Creamery, while getting a first look at the 40,000 square-foot store before it officially opens to the public on Monday, November 18, 2019.
Funko Hollywood isn't your typical brick-and-mortar retail location, but rather an immersive experience featuring life-size Funko statues and immersive "sets" inspired by some of the biggest pop culture fandoms including Guardians of the Galaxy, DC Comics, Disney, Black Panther, and more. Funko's first and original store, located at the company's headquarters in Everett, Washington, has become a destination for pop culture enthusiasts and more.
Join the conversation on social media using #FunkoHollywood:
Facebook: @funkohollywood
Instagram: @originalfunko
Twitter: @originalfunko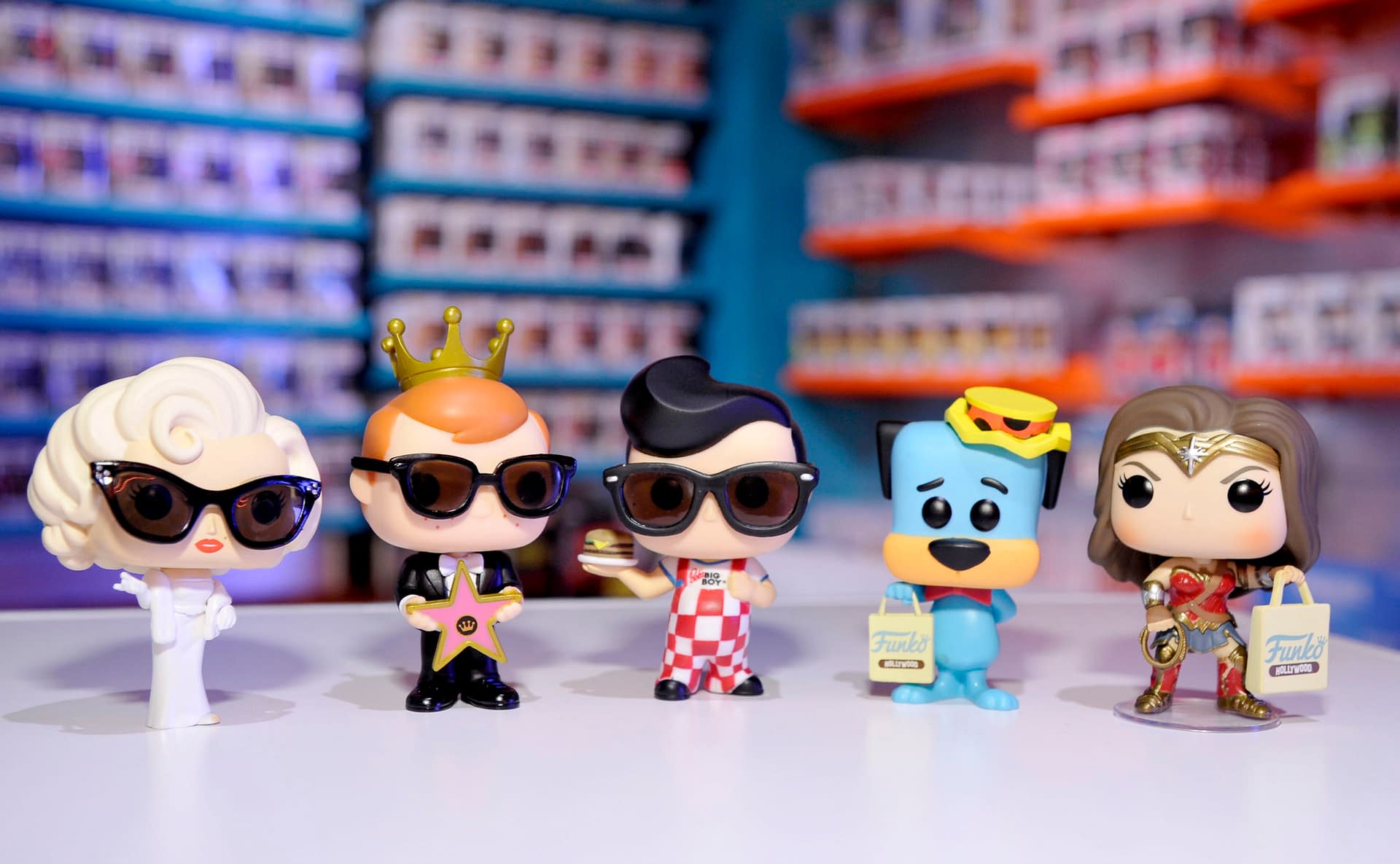 Funko HQ Hollywood is a more extensive Hollywood in-store experience. Pictures released from the vent showcase amazingly crafted areas based off of popular Funko lines such as Funko Pops and Rock Candies. Some of the displays would be amazing to see in person like the Hall of Justice, Black Panther set or the Stranger Things area. On top of that, it looks like there will be some exclusive at Funko's only available at Funko Hollywood. Showcase below it looks like we will be getting Marilyn Monroe, Freddy Funko with a star, Big Boy with sunglasses and then Huckleberry Hound and Wonder Woman with Funko HQ Hollywood bags. This is one-stop Funko fans should attempt to go to at least once. The public opening for the Funko HQ Hollywood store is November 18, 2019, so be prepared because it will be a madhouse.