It looks like the Emerald City Comic Con reveals are coming to an end as Freddy Funko sends ends the night. This is a very interesting reveal as it is the first Pop Town to get a convention exclusive. I have not bought one of these Pop Towns just yet but they are pretty unique, the Hall of Justice one is amazing. I think my first Pop Town purchase will be My Hero Academia one that is a rumor for the next wave. This time though Freddy Funko is going shopping at Funko HQ in this exclusive. Freddy is holding some well earned Funkos in this set and would be a great piece for any Freddy fan. Next up we are getting the ECCC Mascot the Crusaderette! This is a pretty cool Funko Pop figure and I like her design and she is limited to only 1500 pieces. There will also be a 2-pack pin pack released with both Crusader and Crusaderette that will surely be a Con only release. To top it off you can show off your Crusadette with her own t-shirt as she comes flying in. These will be most likely found only at ECCC so if you're attending you are the lucky ones. Lastly, it looks like the Loch Ness is making another appearance with a special 1500 LE figure. This will surely go up in value once it's in the hands of collectors juts like the elusive Green Bigfoot.
Go green!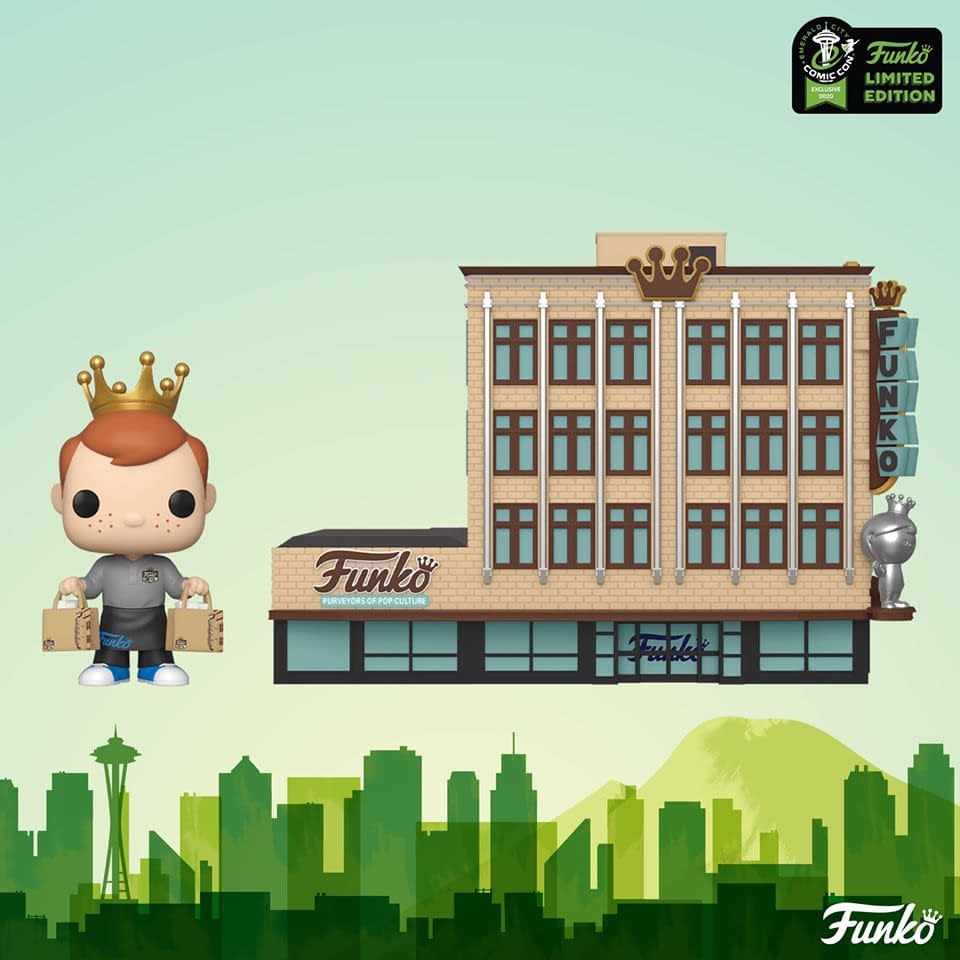 ECCC 2020 Reveals: Pop Town – Funko HQ!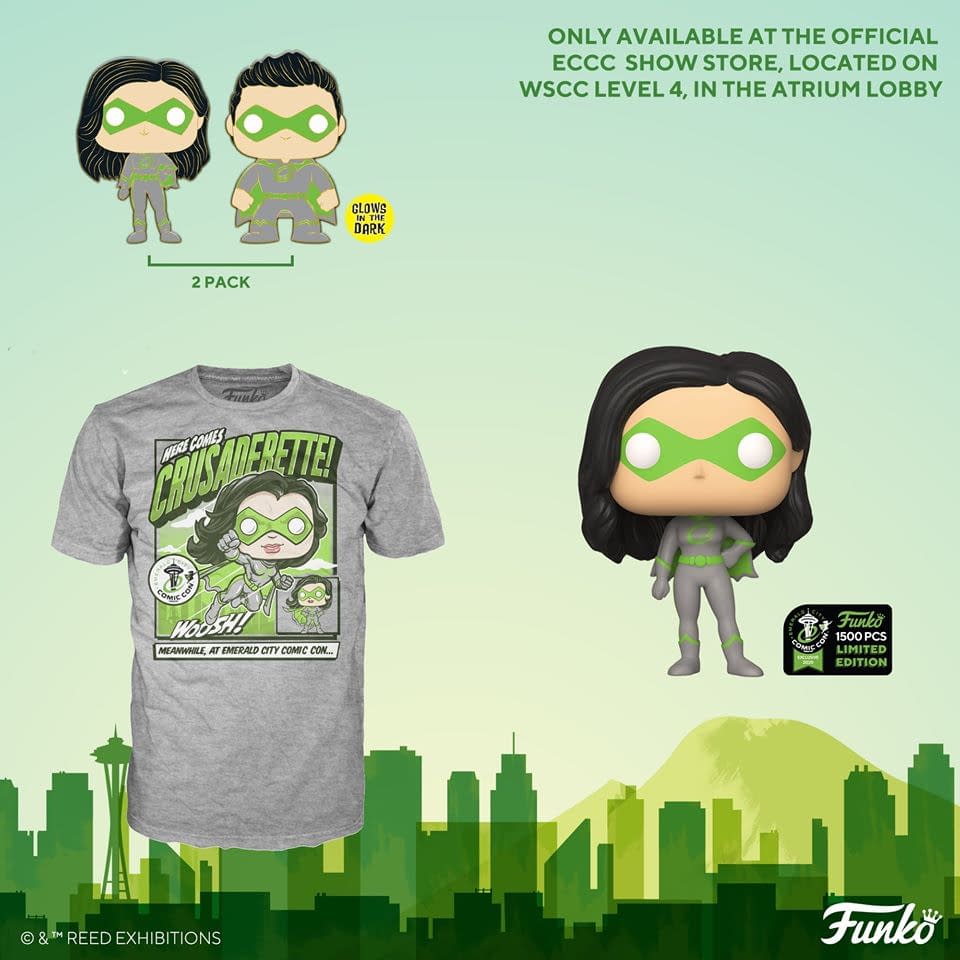 ECCC 2020 Reveals: Pop Icon: ECCC – Crusaderette!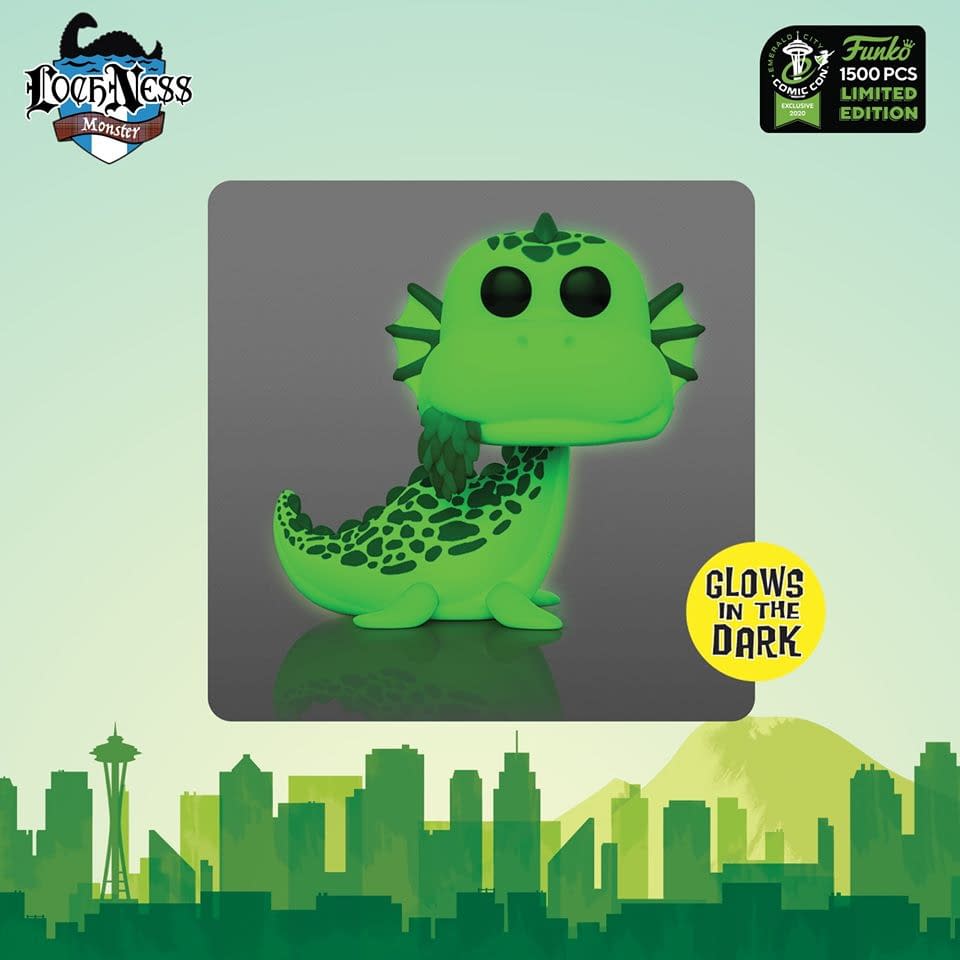 ECCC 2020 Reveals: Pop Myths – Loch Ness!
Enjoyed this article? Share it!