Gundam Exia Figure is Releasing Soon from Bandai
Mobile Suit Gundam 00 ended nearly 10 years ago and now you can get your own Exia figure This time Bandai has created the perfect grade figure that is their first Gundam figure to be part of their GunPla Evolution 40th Anniversary. This figure features a specialized metal skeleton and perfected details to give collectors an ultimate Gundam collectible. The figure will come with a nice set of accessories too like GN swords, short blade, long blade, shield, beam sabers, and daggers. This is a figure any fan will not want to pass on! He is priced at $200 and set to release between February and April 2020 so the wait is not super long. Pre-orders are live and you can find him located here.
"Exia, located the targets. Have concluded that the Gundam Thrones are guilty of promoting warfare. Now beginning armed intervention. Exia will eliminate the targets."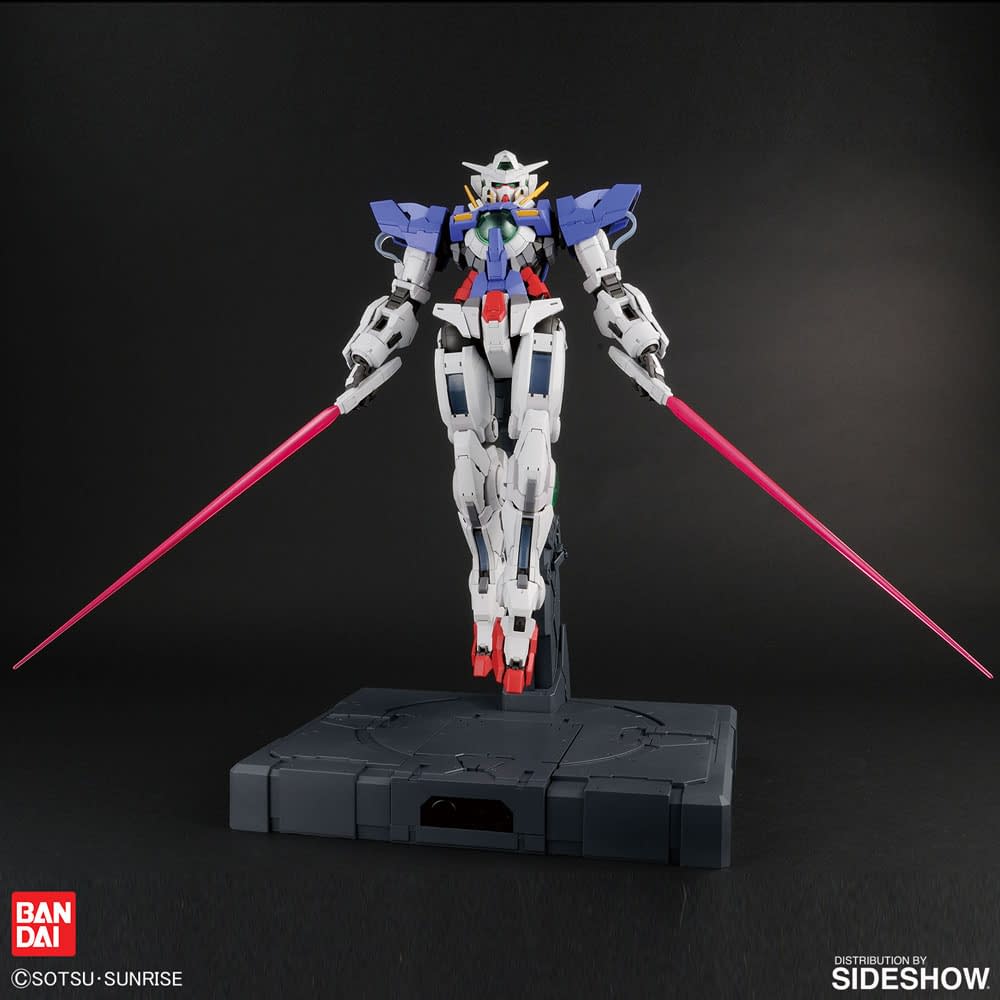 Gundam Exia Figure by Bandai Gundam 00 – Bandai PG
ABOUT THIS FIGURE
Perfect Grade Gundam Exia! Released as part of the 10th Anniversary of "Gundam 00," and the first Perfect Grade as part of the GunPla Evolution 40th Anniversary project! The Gundam Exia incorporates a full mechanical skeleton that's capable of accomplishing dynamic posing and features rich surface detail. All classic armaments like GN Sword, GN Short, and Long Blade, GN Shield, GN Beam Sabers/Daggers are included along with a display stand for aerial poses!
Gundam fans, don't miss your chance to add this to your collection!
WHAT'S IN THE BOX?
The Gundam Exia Figure features:
Thirty-Seven (37) runners
One (1) sticker sheet
One (1) LED kit
One (1) stand
One (1) manual
ADDITIONAL DETAILS & DIMENSIONS
Materials
Product Size
Height: 16" (406.4 mm) | *
Box Size
Height: 7.00" (177.8 mm) | Width: 16.00" (406.4 mm) | Depth: 24.00" (609.6 mm) | *
Dimensional Weight
12.00 lbs (5.44 kg) [Intl. 17.00 lbs (7.71 kg)] *