Harley Quinn is Batman's Sidekick in New DC Collectibles Statue 
Harley Quinn is probably as popular with DC fans as Deadpool is to Marvel fans. I mean think about it they are both wacky, looney and they usually go a little too far. That's what makes his character so great and a delight to see whether it's through comics television or movies. DC Collectibles has shown a new Harley Quinn Red, White, and Black statue that is coming soon. This one is unique as it showcases Harley Quinn as Batman's iconic sidekick; Robin. The detail on the statue is definitely different from texture lines as if it's coming off of pages. There is an "H" where the "R" would be for Robin, and the color scheme is based on Harley's. She is posed in an action pose with her jumping in the air with a mallet behind her back. While you can see both elements of Harley as well as the Robin costume this is a unique statue DC Collectibles is putting out. This is a must-have piece for any Harley Quinn fan out there and definitely would make your collection pop.
The Harley Quinn Red, White, and Black statue from DC Collectibles are priced at $95. She is jumping into action in June 2020 and pre-orders for her are already up and live located here. She is a limited edition to only 5000 pieces so act quickly. Don't forget to check out the other Harley Quinn Red, White, and Black statues too.
Check out the new sidekick of Gotham below
Harley Quinn
Statue by DC Collectibles
Red, White & Black by Guillem March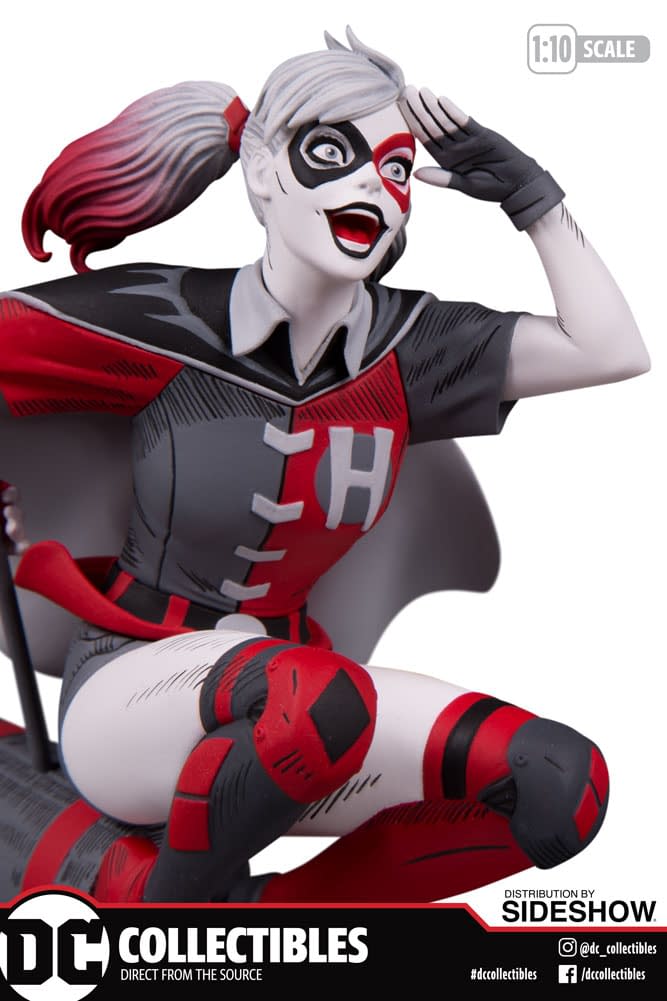 About This Statue
Ever wondered what Harley Quinn would look like as Robin? Well, wonder no more with this adorable statue by Guillem March. Based on the Harley Quinn #58 cover in which Harley is seen protecting Gotham with Batman, we now can see what it would be like if the infamous Harley was Batman's best sidekick.
Harley Quinn Red, White & Black statue is based on art from the comics industry's top creators and re-creates their vision of the red-hot villain in vivid 3-D detail.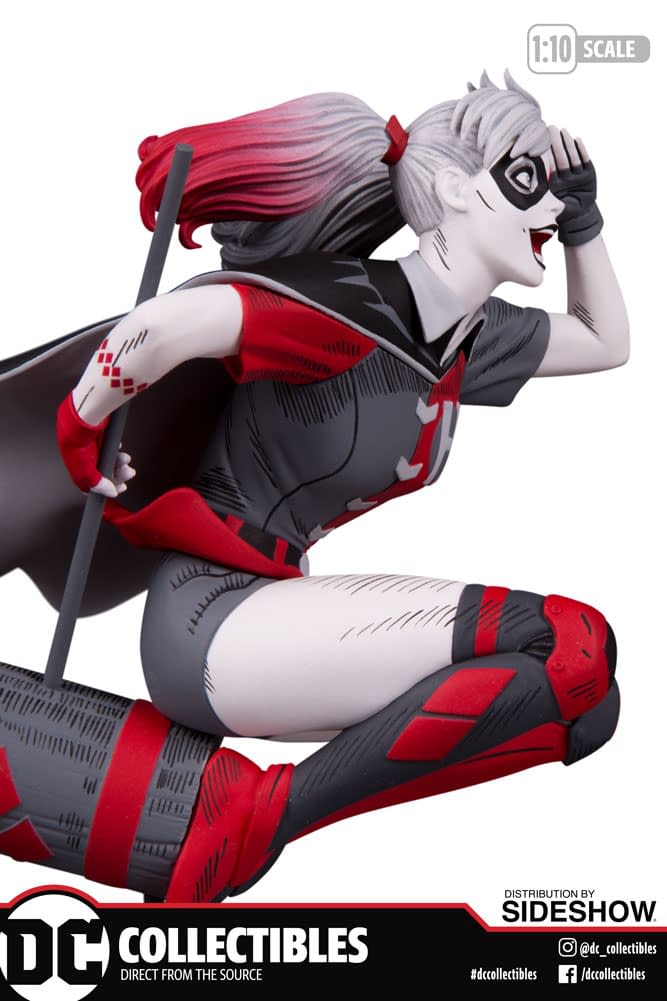 Brand: DC Comics
Manufacturer: DC Collectibles
Type: Statue
Artists
Jonathan Matthews (Sculpt)
Rey Taira (Art Direction)
Guillem March (Design)
Michael Cowart (Paint)
---
---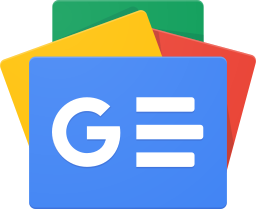 Stay up-to-date and support the site by following Bleeding Cool on Google News today!