Hasbro Sent Us a Dungeons & Dragons: Honor Among Thieves Mimic
We unbox one of the coolest press boxes from Hasbro as they prepare for the arrival of Dungeons & Dragons: Honor Among Thieves
---
March has some pretty big movies arriving with Shazam: Fury of the Gods, John Wick 4, and Dungeons and Dragons: Honor Among Thieves. Out of all three, D&D is one I am getting pretty hyped about, as it is not a sequel but the first live-action for the hit game. Arriving right from the table and onto the screen, this film just seems like some exciting fun. To help us get even more hyped, Hasbro has sent over one of the best press boxes around. Unboxing this treasure is quite dangerous, though, as an iconic and deadly Dungeons & Dragons enemy is hidden inside: A Mimic!
This packing is just incredible, and hats off to Hasbro for putting something like this together, which only enhances this unboxing. After getting past the creature's defenses, we were able to check out all of the impressive loot inside. Kicking things off first is the delicious Mimic's Mystery chocolate that is found exclusively at FYE (here). As we dive deeper into our quest, we come across the new Dicelings line from Hasbro that goes fans some transforming D20 dice. Iconic monsters come to life here with some dragons and the infamous Owlbear. Those were not the only dragons included, as the mighty Rakor was also included. That bad boy comes with an impressive 20" wingspan and stands 11" tall, making him a deadly adversary to overcome.
The fun keeps coming for Dungeons & Dragons: Honor Among Thieves fans with some new prequels books and a new themed Monopoly game. This is more than your average Monopoly board, as this version comes with a D20, 19 built-in adventures, and so much more. Hasbro was also sure to showcase their new 6" Dungeons & Dragons line, the Golden Archive. The Bard himself, Edgin, and the Gelatinous Cube were also packed inside this Mimic, giving us just a taste of the line. These figures are packed with detail, accessories, and additions like the Cube will enhance more than just your D&D collection.
There are a lot of collectibles arriving for Dungeons & Dragons: Honor Among Thieves, and they are all fantastic. From 6" figures, mighty dragons, transforming dice, and so much more, D&D fans will have a blast with any and all of these. More than just these exist, with the whole Honor Among Thieves team in the Golden Archive line and even an Owlbear coming soon. All of these and more can be found right here through Hasbro Pulse, and some are even on shelves now at store like Target and Walmart. Dungeons & Dragons: Honor Among Thieves hits theaters on March 31, and pre-sale tickets are on sale right now. Adventure Awaits!
---
---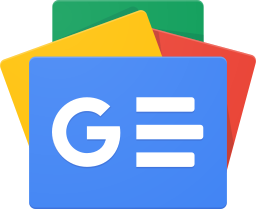 Stay up-to-date and support the site by following Bleeding Cool on Google News today!