Posted in: Collectibles, Hot Toys | Tagged: disney, hot toys, Lilo & Stitch
---
Hot Toys Embraces the Summer with Disney's Lilo & Stitch Cosbi's 
Return to the delightful island of Hawaii with Hot Toys as they debut new Experiment 626 mini Cosbi figures from Lilo & Stitch 
---
Summertime has arrived, and Hot Toys is celebrating it with some brand new set of adorable Cosbi figures. Coming out of the hit animated film Lilo & Stitch, Experiment 626 is back and enjoying the summer weather. Just like most Cosby releases, these Disney figures will be blind boxed with nine options available, including a mystery variant. Each Stitch is nicely crafted, packed with color, and stands roughly under 3" each. Disney fans will be able to get Stitch surfing, as a chef, with Bubble Tea, or even pet sitting Scrump. Hot Toys even has 626 wearing sunglasses, in a hot spring, on a motorbike, as well as enjoying some shaved ice with a strawberry version as the Mystery Cosbi. Each Cosbi is packed with its own story and character and are perfect for any home or office collector. Lilo & Stitch fans will have a blast collecting these cuties, and all things Hot Toys can be found right here.
Stitch Embraces the Summer Weather with Hot Toys
"Stitch Cosbi Collection – Imagining your alien encounters? How about one with the havoc-wreaking yet adorable Experiment 626? Say aloha to the latest Hot Toys Cosbi Collection specially features Stitch enjoying itself in different activities!"
"The Stitch Cosbi Collection features the surfing Stitch enjoying the summer breeze from the ocean, Stitch wearing a helmet riding on its tiny motorbike, Stitch excitedly waving while it is soaking in hot spring, and pet-sitter Stitch is taking care of Scrump. Stitch hugging bubble tea to cool off from the hot weather, Stitch in its super-cute pink Hawaiian pants with a pair of eyeglasses on its head, and Stitch becoming part of the shaved ice dessert to beat the heat wave with its tongue out are also here."
"Chef Stitch is going to cook you an out-of-this-world meal, and a Stitch flavored strawberry shaved ice dessert is going to surprise you as Mystery Cosbi. Each random package box includes an approximately 4.5 – 7 cm tall Cosbi collectible of your favorite characters and a special collection card, comes sealed in a foil bag and blind boxed to preserve the rarity and collectability of the series. Available in selected markets only. The Stitch Cosbi Collection is going to be your best travelling companion this summer!"
---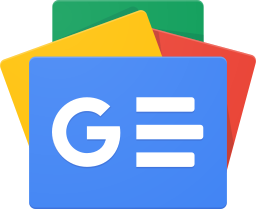 Stay up-to-date and support the site by following Bleeding Cool on Google News today!