Jurassic Park Raptor Breakout Statue Announced by Chronicle
The Velociraptors have escaped in the newest Jurassic Park statue from Chronicle Collectibles. We recently saw that Chronicle will be starting a Kickstarter campaign to bring fans screen accurate figures which you can read about here. This time they have announced their next statue as we return to the island after the raptors have escaped. While we never saw on the screen the Velociraptors escape Chronicle Collectibles here to help fill the gaps. The statue stands 12" tall and 17" wide as we see the iconic Jurassic Park raptor after she sticks her landing. This raptor is referred to as "Clever Girl" size she is the one who takes down the warden Robert Muldoon. This is one statue fans will not want to miss out on to get see an unseen scene from the film.
Chronicle Collectibles makes some of the best Jurassic Park collectibles around. The detail they put into a statue like this is just simply remarkable. The fact this is an expansion of the classic film is something else truly unique that fans will want. The Jurassic Park Velociraptor Break Out Statue from Chronicle Collectibles will be priced at $549.99. Payment plans will be available so take advantage if need be. Clever Girl escapes in the 3rd Quarter of 2021 and pre-orders are already live and located here.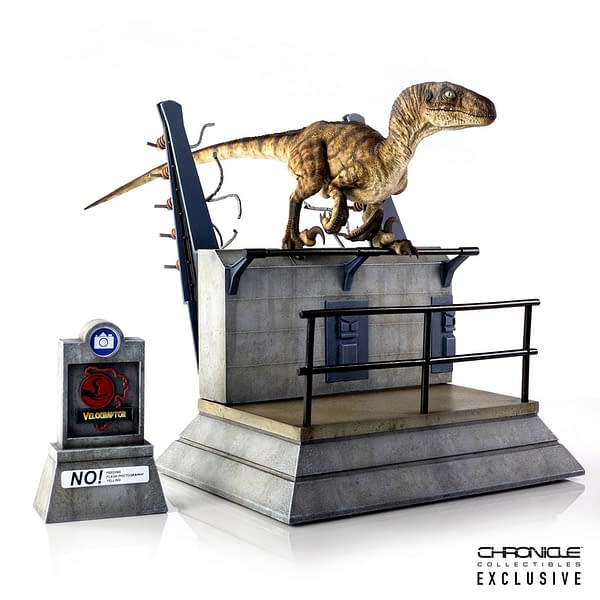 Clever Girl!
"That's right, but they never attack the same place twice. They were testing the fences for weaknesses, systematically. They remember." "It's time. Everything she's done has led the pack to this moment. Killing the siblings that threatened her dominance. Attacking her captors with their sticks that burn. Testing the cage that hums, searching for a weakness, for an opening, for escape. And now the captors are gone. The cage no longer hums. The surrounding walls are not high enough to contain her. One leap and she's free. She, and her pack. Free to run…to hunt…to feed…"
"Chronicle Collectibles is pleased to bring to Jurassic Park fans worldwide the Jurassic Park Breakout Raptor Statue. Designed with ILM Animation Director Glen McIntosh, this collectible is the realization of a moment never seen on film…that moment when Jurassic Park's alpha velociraptor bursts from confinement. The statue features "Clever Girl" poised high atop the walls surrounding the raptor pen, free with her pack to hunt the humans who had once held them captive. Made of high quality polyresin and standing at 12" in height, this depiction of the original alpha raptor will make a dynamic and imaginative addition to any Jurassic Park collection."
The Jurassic Park Breakout Raptor Statue is a limited-edition collectible, so reserve yours today!
Designed with ILM Animation Director Glen McIntosh
A deliberate expansion of the Jurassic Park story, featuring a between-scenes moment
Cast in high-quality polyresin
Dimensions: 17" long, 11" wide and 12" tall
Chronicle Collectibles' Direct Exclusive: Raptor Paddock sign
Whatever you do, don't look to your left
© Universal City Studios LLC and Amblin Entertainment, Inc. All Rights Reserved.
---
---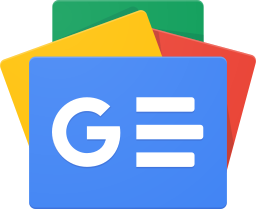 Stay up-to-date and support the site by following Bleeding Cool on Google News today!