Posted in: Collectibles, RSVLTS | Tagged: marvel, RSVLTS, spider-man, x-men
---
Marvel Comics "Little Things" Comes to RSVLTS with Heroic Apparel Drop
Marvel Week continues at RSVLTS as they reveal yet another spectacular set of button downs capturing the world of super heroes 
---
RSVLTS Marvel Week continues as yet another set of marvelous apparel is arriving today. A new set of themed button-downs, titled the "Little Things" collection, has debuted, capturing the entire Marvel Universe. Three shirts are in this line featuring elements from Spider-Man as well as some more Mutant Mayhem from the X-Men. To top it off, RSVLTS has also secretly dropped one of their coolest Reversible Bomber Jackets yet! Collectors will be able to bring home the following:
Fightin' Words

It looks like Nightcrawler has his hands full, and RSVLTS is capturing all the action with their Fightin' Words button-down. Featuring Kunuflex material, this eye-popping design showcases Nightcrawler's BAMF ability along with other iconic X-Men sound effects, as seen in the pages of Marvel Comics. The purple and black particle design is well done and will ensure all mutant eyes are on you.

Lil Logans

Wolverine has, andressive legacy in Marvel Comics, from his 1st appearance in The Incredible Hulk to his time on Mandripoor. RSVLTS has captured Wolverine over the years with their Lil Logans button-down. The grey shirt shows off claw scratches in the background with portraits of Logan all over with The Patch, Weapon X, 1st Appearance, Unmasked, and Modern designs. You know what they say, sometimes, when you cage the beast, it gets angry.

Mini-ster Six

While the X-Men continue to have their fun, Spider-Man is taking on the Sinister Six with RSVLTS's next button-down. This green beauty features every member of the sinister team with Doc Ock, Kraven the Hunter, Electro, Sandman, Vulture, Mysterio,, and Spider-Man. The New York City landscape is showcased in the background of this Kunuflex button-down, only enhancing fans' wardrobes. Help Spidey take down the Sinister Six and be the hero of the city when you wear this shirt.
Mutatis Mutandis

Established in 1963, the Xavier Institute for Higher Learning has made the world a better place. Whether you are a current member or one from the past, wear your school pride with honor and with RSVLTS' newest reversible Bomber Jacket. Featuring the X-Men's iconic blue and yellow design on one side with the Xavier Institute crest on the other, this is jacket Marvel fans will not want to miss. Embrace your mutant side with this beauty, and always remember Mutatis Mutantis.
RSVLTS continues to capture the elegance, action, and fun of Marvel Comics with its impressive line of button-downs. As a Spider-Man fan, the Mini-ster Six design is a must and all the greats are right there. Lil Logans and Fighting Words continue to expand RSVLTS X-Men coverage and are captured perfectly. Lastly, the Mutatis Mutandis Jacket is an authentic piece of art, making any Marvel Comics fan or collector a current or past member of the Xavier Institute for Higher Learning. RSVLTS Marvel Comics' "Little Things" button-downs launch arrives today at 4 PM EST right here as well as on the RSVLTS app. The Mutatis Mutantis Bomber Jacket will go live tomorrow (3/24) and round out RSVLTS's Marvel Week at 4PM EST found here!
---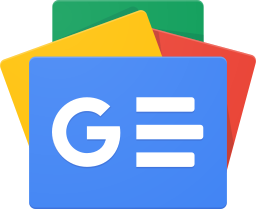 Stay up-to-date and support the site by following Bleeding Cool on Google News today!