Mr. Freeze Starts Off the Batman Rogue Gallery with DC Collectibles
Batman easily has some of the most recognizable villains in the world of DC Comics. From Joker, Scarecrow, to Bane and Man Bat you get a long list of characters who would gladly kill the bat. This time Batman's Rogue Gallery is coming into the spotlight with a new multi-part statue from DC Collectibles. The first villain to come out of this complex statue system is Mr. Freeze. He is positioned leaning on the corner of a building with his freeze ray and life support suit. The colors on his are always nice to see as that light blue and the red building goes quite well together. The statue is nicely designed and is highly detailed and a great starting point for this upcoming diorama. It looks like we will also be getting Penguin, Catwoman, Harley Quinn, and Joker for this set in the future.
The Mr. Freeze Statue by DC Collectibles is going to be priced at $90 and is set to release in September 2020. Pre-orders are already live and can be found located here. Stay tuned with Bleeding Cool for when the other pieces finally go live.
"What killed the dinosaurs? THE ICE AGE!"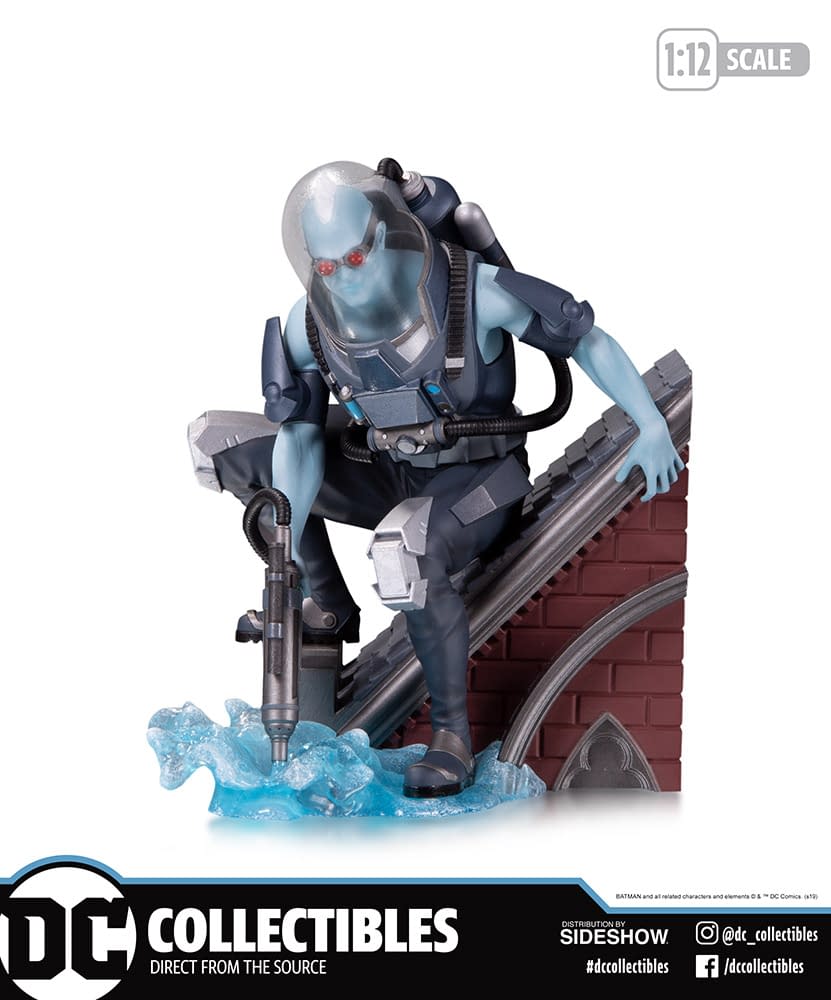 Mr. Freeze Statue by DC Collectibles Batman Rogues Gallery Multi-Part Statue
ABOUT THIS STATUE
One of Batman's most fearsome villains, Mr. Freeze, joins this Rogues Gallery multi-part statue and is ready to aid his fellow criminals in the fight against Gotham City. Pair him with the rest of the rogues or on his own.
DC Collectibles continues its successful multi-part statue line with this new Batman villain themed series. Display this statue on its own or with the rest of the villains which includes, The Penguin, The Joker, Mr. Freeze, Harley Quinn, and Deadshot.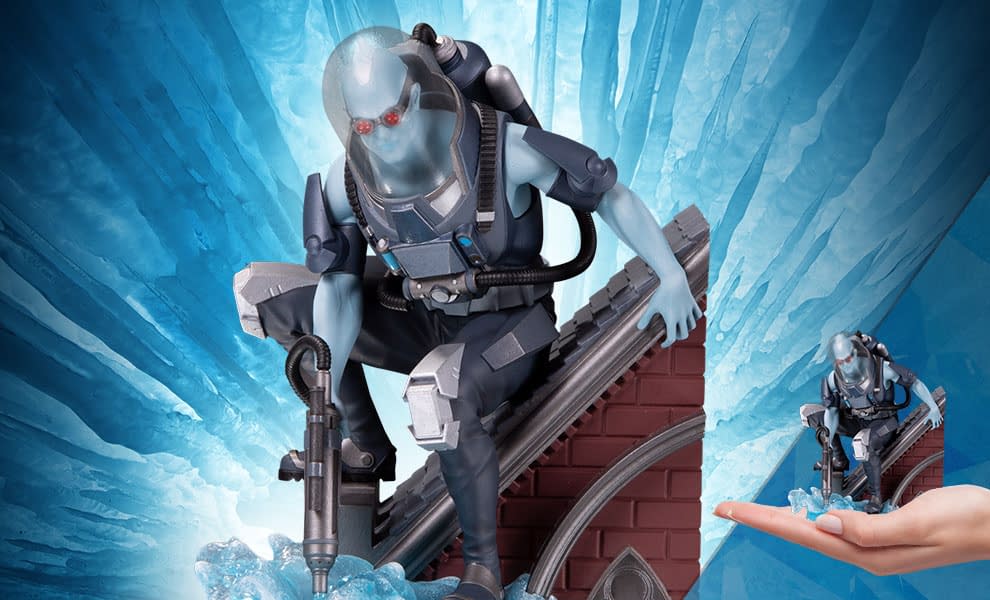 Brand – DC Comics
Manufacturer – DC Collectibles
Type – Statue
Artists
Chris Dahlberg (Sculpt)

Brian Walters (Art Direction)

Josh Sutton (Paint)