NECA Teases New Sinestro Corps Predator For NYCC 2019
NECA has been sitting on DC Comics two packs for quite awhile now, as they waited for the ability to release them. The first two packs were released last month as SDCC exclusives- a Superman/Alien pack and a Batman/Predator pack. While both were cool, NECA had another in their back pocket that fans have been asking about for some time now. That one features Batman and a Joker-themed Xenomorph. It is pretty awesome looking.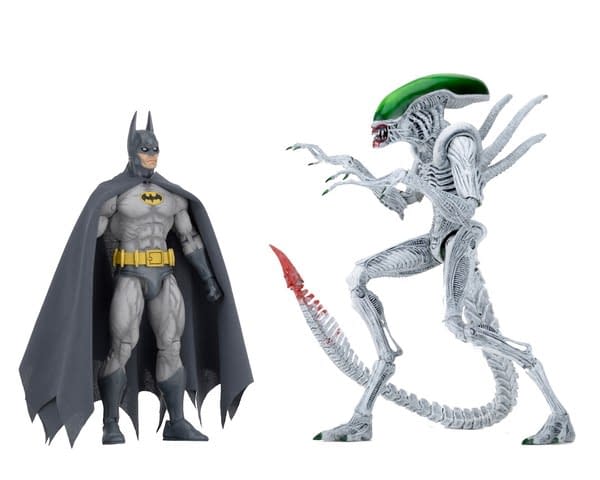 Now NECA is teasing the other two pack they have coming. This one will feature Green Lantern Vs Sinestro Corps Predator. The Green Lantern will most likely be Hal Jordan, but that is not the figure they have teased today. No, NECA posted a tease of the Sinestro Corps Predator, and this figure is ging to be amazing.
This is based on an appearance from the Sinestro Corps War. To be honest I had forgotten that was in there, but there you go. Fans and collectors will be going crazy for this set, as they should. It will however be tough to get, as it will be a NYCC 2019 exclusive. If their booth at SDCC last month is any indicator, this will be a very sought after exclusive, and may in fact be one of the must-gets of the show. FIngers crossed that they offer it online somehow. When they fully reveal the two-pack, you can bet we will bring it to you with all the info NECA gives us.