New "Overwatch" Collectibles Incoming with LEGO and NERF
Overwatch collectors incoming transmission from Winston. New Overwatch collectibles will be releasing soon and our mission is to obtain them before the enemy. First up, we are getting two new LEGO sets. Wrecking Ball will be making his Lego appearance with his mech that can transform into a ball. I love how these Lego sets are movable and dynamic. The little Hammond figure is adorable and I must have it. Next, up there will also be an Overwatch LEGO Junkrat and Roadhog set. It seems these two deviants are back in Junktown and ready for action. As a Junkrat main myself, I will be on the hunt for this and owning this set someday! As a fan of the series myself this next product grabs my attention, as they will be getting an Official Overwatch Cookbook! While I haven't been able to look inside the book it looks like there's a recipe for some Reinhardt beverage that I would love to try. Lastly, it looks like we will be getting a new Overwatch NERF gun coming exclusively to GameStop. We have already seen previous NERF Blaster Overwatch replicas for Diva, McCree, and Reaper. Soldier 76's is making his name be known with his own NERF blaster. The blaster itself looks pretty massive but pretty spot on to the game. The coolest feature is that it is fully motorized, so you can capture the point with ease. The blaster also comes with a replica Soldier 76 Visor. Any of these collectibles would be perfect to take your Overwatch collecting on to the next level.
All Overwatch collectibles will be available at multiple retailers and links will be posted below. The Wrecking Ball LEGO set is priced at $19.99 in the LEGO Junkrat and Roadhog is priced at $49.99 and both sets are available now. The Official Overwatch Cookbook is priced at $35 and is already able to purchase. The GameStop Exclusive Soldier 76 NERF Blaster with Visor is priced at $119.99 and is scheduled for release on November 1.
Heroes Never Die!
LEGO Overwatch: Wrecking Ball and Junkrat & Roadhog Sets
Heroes assemble! Two brand new LEGO Overwatch sets featuring fan-favorites Wrecking Ball (a.k.a. Hammond) and Junkrat & Roadhog (inspired by the Junkertown map) are available now! The new sets expand on LEGO's existing line of sets, which includes a collection of popular heroes including Bastion, D.Va, Hanzo, Genji, and Reinhardt.
The new LEGO Overwatch line sets are available starting today October 1 through the Blizzard Gear Store, LEGO, Barnes, and Noble, Gamestop, Target, and Walmart; and in-store at Barnes and Noble, Target and Walmart.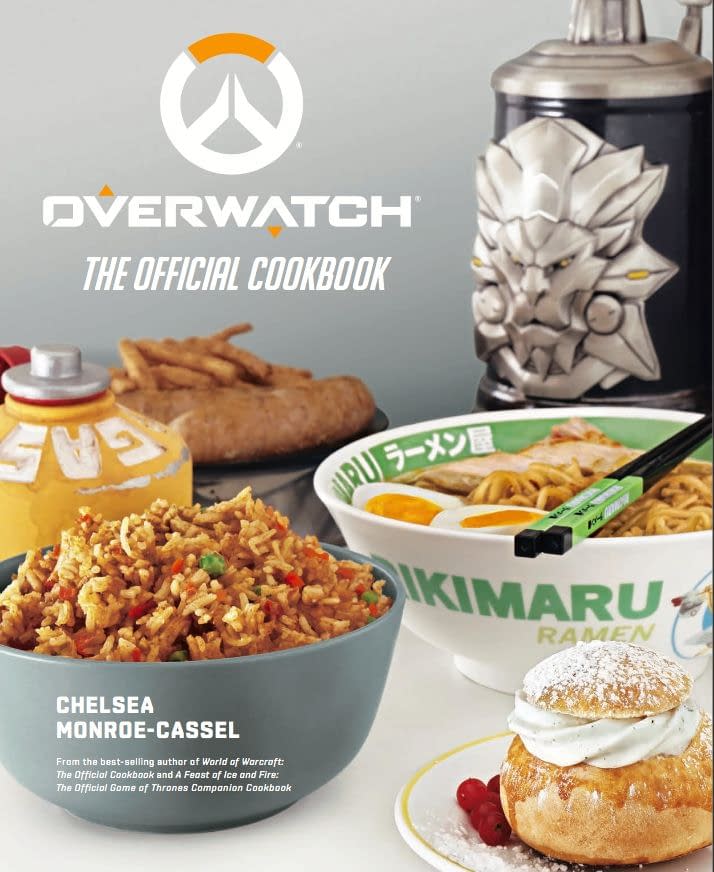 Insight Editions: Overwatch: The Official Cookbook
Working Insight Editions, Overwatch continues to build its publishing portfolio. Starting today, the hungriest fans and foodies globally can cook up "after the battle" with more than 90 recipes inspired by the heroes of Overwatch and their homelands: The Official Cookbook.
Overwatch: The Official Cookbook is available for purchase starting today October 1 through the Blizzard Gear Store, Amazon, Barnes, and Noble, IndieBound and Target.

Hasbro: Overwatch Soldier: 76 Nerf Rival Blaster
Overwatch fans can take on the role of Soldier: 76 with this blaster designed in the style of his signature accessory in Blizzard Entertainment's internationally acclaimed team-based action game. This set also includes a replica Soldier: 76 targeting visor that you can wear. This Overwatch Soldier: 76 Nerf Rival Blaster is fully motorized to rapid-fire 30 high-impact rounds at a velocity of 90 feet per second (27 meters per second).
The Overwatch Soldier: 76 Nerf Rival Blaster is available for pre-order and will release November 1 exclusively at GameStop.