Optimus Prime Gets a Comic Book Makeover with Flame Toys [Recap]
Optimus Prime has had many appearances over the year, one of his most iconic is his Transformers look from the 80s. This time we are getting a look at his Transformers IDW comic appearance. With Flame Toys they are giving us a new Transformers Furai Action Optimus Prime figure but unlike the models we have seen previously, this one is already built. When you love the figures but just don't have all that extra time on your hands this is the option for you. The figure will already come pre-assembled and painted. You just have to open the box and get this figure ready for action. He does come with a. Nice set of interchangeable hands and a cannon. Optimus prime does come with a display stand you he can fit nicely on your shelf and posed to perfection. If you love Transformers but want to save more time with the figure than building it then this is a must for you.
The Transformers Furai Action Optimus Prime IDW Version Figure from Flame Toys is priced at $62.99 and is set to release in February. Pre-orders are already live and you can find them located here. If you do want to take on the figure yourself and build him from the ground up you can find that here and in-stock today.
Roll out!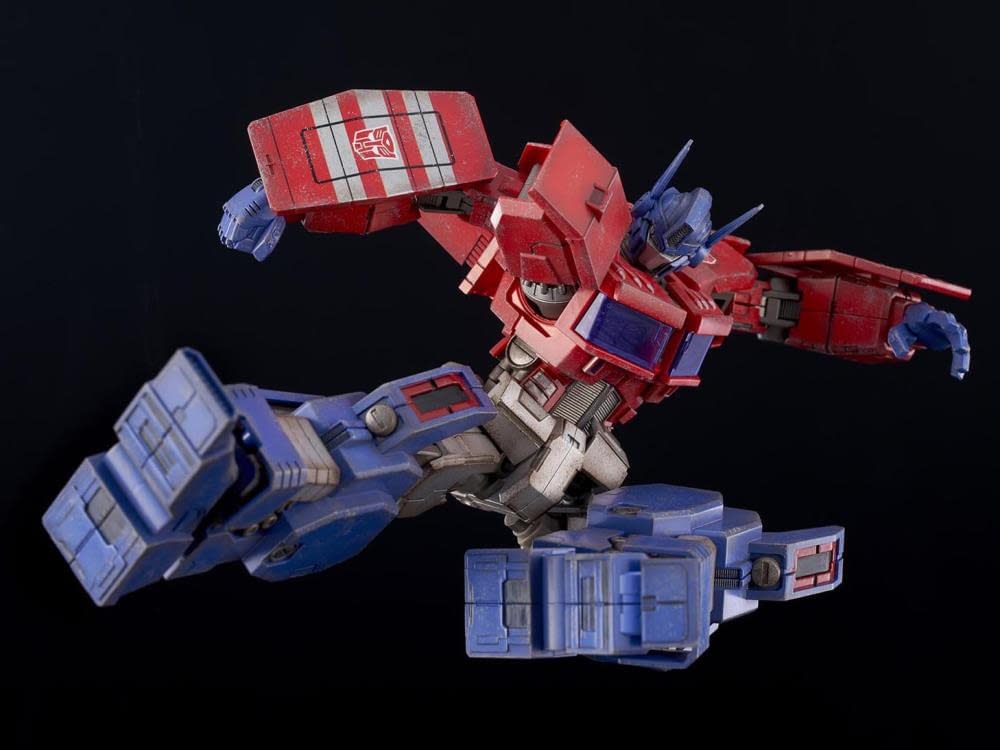 Transformers Furai Action Optimus Prime (IDW Ver.) by Flame Toys
Product Description
Flame Toys presents the first to join the Furai Action series: Optimus Prime!
When you're far too busy to build, you can finally just grab a fully assembled and painted figure with Flame Toys' Action series. Simply open the box and enjoy posing the figure among your collection!
This fully poseable 6-inch Optimus Prime figure comes with its own X Board Display Stand, perfect for display.
Product Features
6 inches (15.24cm)
Made of plastic
Part of the Furai Action series
No building required—open and enjoy!
Includes X Board Display Stand
Box Contents
Optimus Prime figure
Cannon
Interchangeable hands
X Board Display Stand