Pulse Con will be here before we know it and Hasbro has just unveiled a massive list of surprise guests. Now Hasbro has revealed the panels for day 1 that will cover four major licenses and it all starts with Magic: The Gathering. From behind the scenes stories to details on the newest card set, Magic fans will want to tune into this panel. Collectors will even be able to take part in a short Q&A for any questions in regards to the new Zendikar Rising set. Then the quest begins with Dungeons & Dragons with D&D aficionado and actor Matthew Lillard with Dragon Talk. The quest then gets handed over to Joe Manganiello as he shows us how to become a great Dungeon Master and much more. Hasbro then travels to a galaxy far, far away as we get not one but three Star Wars panels. This is where fans will get new collectible reveals from their Black Series, Vintage Collection, and other figure lines. Hasbro will also finally be revealing their long-awaited second Star Wars HasLabs campaign. Star Wars fans will not want to miss out on these panels and who knows maybe we will get some pre-orders as well. Finally, day 1 ends with Marvel Legends with some new reveals and some surprises that fans won't want to miss. All of these panels will be a blast to watch and I am sure Hasbro has plenty of surprises in store for fans. Day 1 Pulse Con 2020 panels begin Friday, September 25th at 11 am and will go till 5 pm EST. Fans will be able to tune into all the festivities here and this is one virtual convention that toys collectors and fans will not want to miss out on. Check out all the details on each panel below, which does will you be watching?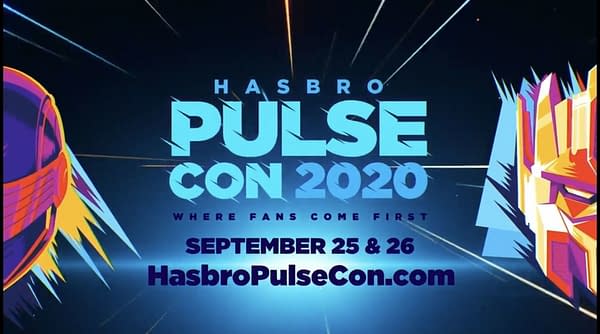 Panels – Day 1: Friday, 9/25 at 11:00am-5:00pmEST
WIZARDS MAGIC: THE GATHERING PRESENTS: ZENDIKAR RISING LIVE! – Panelists: Wizards Magic: The Gathering Brand Team. Join Magic: The Gathering head designer Mark for a special PulseCon panel, where he'll discuss behind-the-scenes stories and details about the newest Magic card set, Zendikar Rising. From the origins of the set's design and the beginnings of his favorite set mechanics to the history of the fan-favorite world of Zendikar, this live event is the best place for exclusive insight on how Magic's latest set was created. Moderated by Wizards of the Coast's Blake, the panel will also include a short virtual Q&A for any burning questions about Zendikar Rising.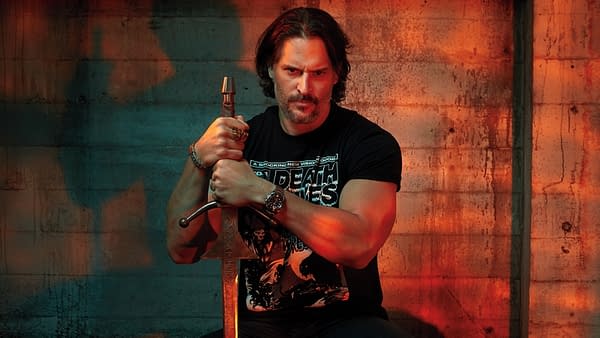 DUNGEONS & DRAGONS PRESENTS: DRAGON TALK. Panelists: Matthew Lillard, Dungeons & Dragons Brand Team. Join us for a special episode of Dragon Talk, the official Dungeons & Dragons podcast. Hosts Greg and Shelly welcome back actor and D&D aficionado Matthew Lillard to chat about playing Dungeons & Dragons for decades and how it inspired him to co-found an exciting, immersive D&D game accessories company, Beadle and Grimm's, with his gaming group.
JOE MANGANIELLO'S GUIDE FOR DUNGEON MASTERS – Panelists: Joe Manganiello & Kyle Newman. Joe Manganiello (actor, director, writer, producer) will give players of all skill levels his advice on how to be a great Dungeon Master. Joined by Filmmaker Kyle Newman, one of the authors behind Dungeons & Dragons' Art & Arcana as well as the upcoming Heroes' Feast and a regular player in Joe's home game, the two of them will give you a peek behind the DM screen of Joe's long running "War of Dragons" campaign as well as other fun insights and stories ranging over their long history with the game.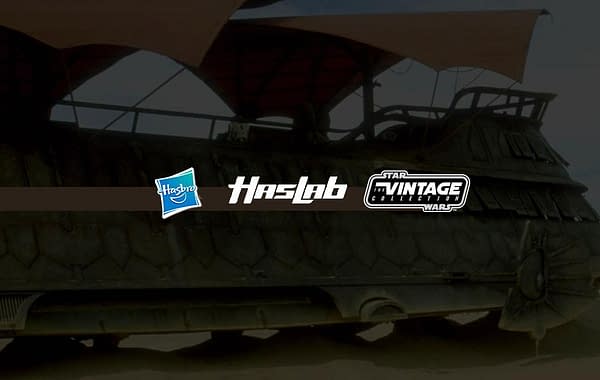 HASBRO STAR WARS PANEL – Panelists: Hasbro Star Wars Brand Team Join members of the Hasbro Marketing & Design teams and Lucasfilm Product Development team as they discuss the popular Hasbro Star Wars line, including The Black Series and The Vintage Collection. Attendees will get an in-depth look at Hasbro's latest action figure and premium roleplay offerings from throughout the saga. Word on the Holonet is there may also be a few surprises. This is the way!
HASBRO STAR WARS HASLAB PANEL – Panelists: Hasbro Star Wars Brand Team. In 2018, we launched HasLab with a dream: make the biggest Vintage Collection vehicle ever, the ones fans had been requesting for years, Jabba's Sail Barge, the Khetanna. Join members of the Hasbro Marketing & Design teams as they reveal the next Star Wars HasLab Vintage Collection dream project!
STAR WARS ENTERTAINMENT PANEL – Panelists: Ashley Eckstein, Dee Bradley Baker, Patrick from the Hasbro Star Wars Brand Team. Join Ashley Eckstein, aka Ahsoka Tano, and the Captain himself, Dee Bradley Baker, from Star Wars: The Clone Wars and Star Wars: Rebels to discuss both shows as well as new and exciting Hasbro product inspired by the series. Moderated by Patrick from the Hasbro Star Wars Brand Team, you'll get the inside scoop on their personal Star Wars collections and a first look at their reactions to seeing their characters come to life in figure form.
HASBRO MARVEL PANEL – Panelists: Jesse Falcon, Hasbro Marvel Brand Team. The Hasbro Marvel product experts will discuss some exciting news around Hasbro's ever popular Marvel LEGENDS action figure line! Viewers will also get a sneak peek of upcoming, never before seen Marvel action figures plus some special surprises as well.
Enjoyed this article? Share it!