Rogue Drains Our Wallets with New Iron Studios Statue
Rogue has had quite a complicated past with the X-Men. Originally a member of the Brotherhood of Evil only to turn her sights from fighting the X-Men to joining them. Recently announced from Iron Studios was a gigantic X-Men vs. Sentinel battle diorama statue. Since then Iron Studios has seemingly announced that each of the X-Men characters fro the Sentinel piece will be getting single releases that can also connect to the Sentinel display. We already covered X-Men's Beasts but this time it is Rogue in the spotlight with her own statue. The statue shows Rogue at full power flying through the air in her iconic green and yellow costume. The detail on this character is quite remarkable as you can see the emotion of her face as well as the flexing of her body as she's jumping through the air. This statue captures the feel and the vibe of Rogue herself and I just love it. I am quite glad that Iron Studios decided to release these X-Men statues as single releases as they are quite affordable than the $1200 for the combined Sentinel statue. Rogue will be hand-painted and limited edition so act fast before it's too late. The statue is perfect if you want to own the giant battle diorama or if you just want your own a single Rogue statue.
The Marvel Comics X-Men Battle Diorama Series Rogue Statue is priced at $139.99. She ser to release in the fourth quarter of 2020, so you have time to save up and locked yours down. Pre-orders for her are already live and located here as well as Beast. You also have time to lock down your pre-order for the massive X-Men versus Sentinel Battle Diorama Statue. That statue does include all of the miniature statues as well as the connecting Sentinel.
"You won't be getting any thanks from me, Gambit! Now watch your mouth and watch your back."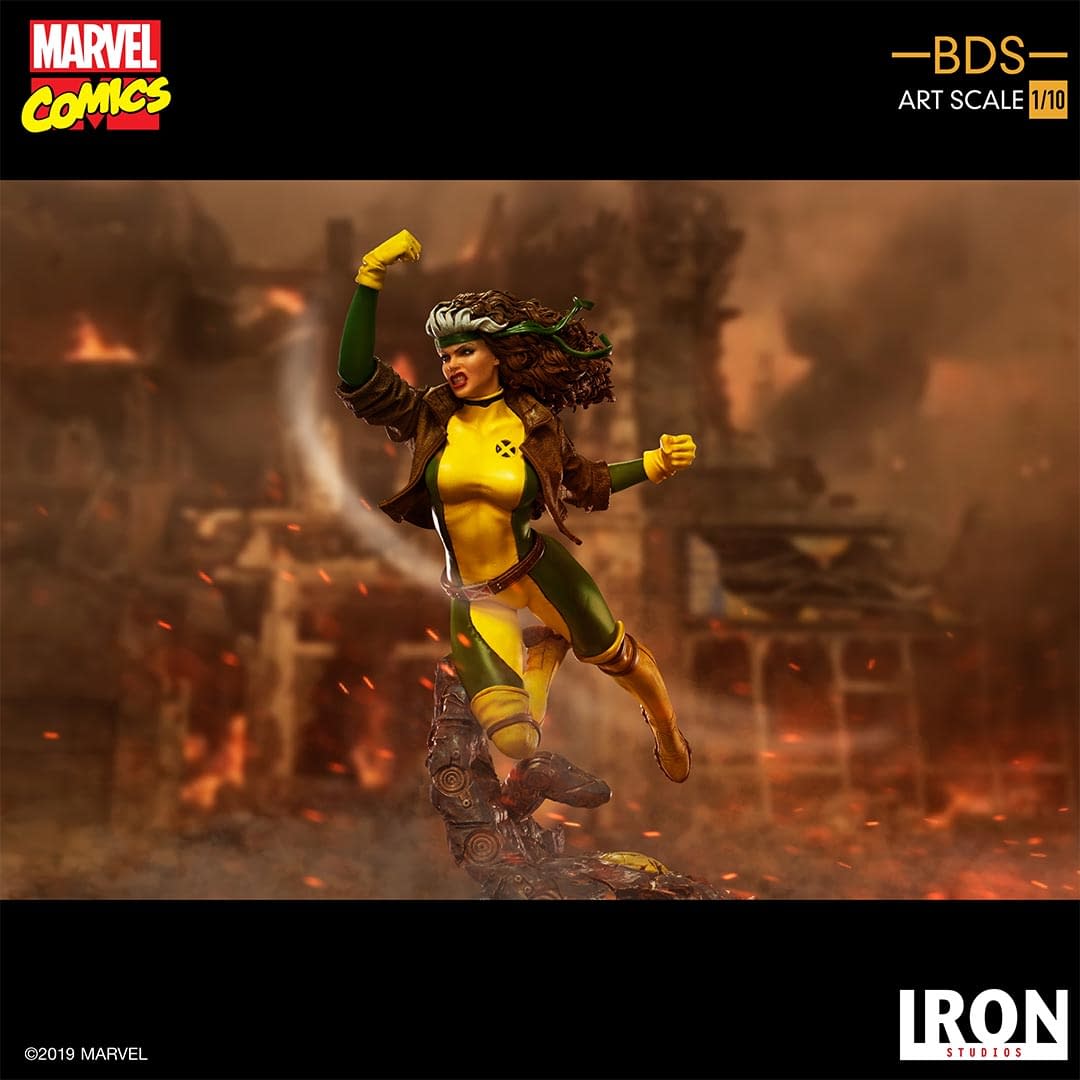 Rogue BDS Art Scale 1/10 – Marvel Comics
– Scale: BDS Art Scale 1/10
– Limited edition
– Made in polystone
– Hand painted
– Product dimensions: 7.8 in (H) x 5.1 in (W) x 4.7 in (L)
– Product Weight: 0.7 lbs
*The X-Men Art Scale figures that are sold separately cannot be attached to this Sentinel. If you want to have the Sentinel Vs X-Men you must order the Full Set, which is also in Pre Order.