Sorcerer Mickey, the iconic version of Mickey Mouse form Fantasia, is now available as the latest tiki mug form Mondo. I have to say, I have yet to get my hands on any of these tiki mugs, but they always look incredible, and this one has to be my first. this is my personal favorite version of Mickey, and I am not alone. The glass holds 22 oz of liquid, and stands at 11.5 inches tall. It is their first of what is sure to be many Disney Tiki mugs, and Sorcerer Mickey is the perfect way to go for their first. It is a timed release, not limited, but you better act fast: the order cutoff is Wednesday, July 24th. You can order one here.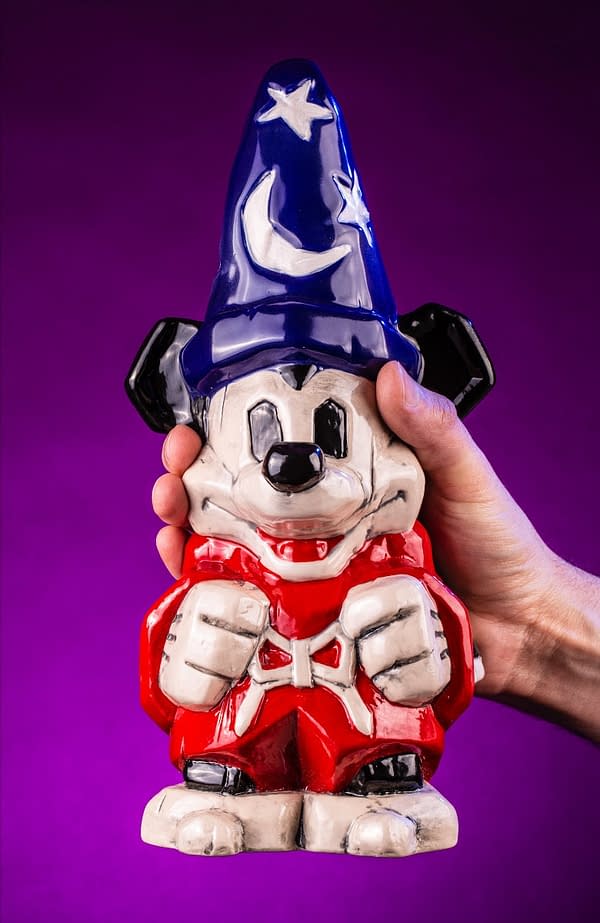 There's magic in all of us, especially in our imaginations! Now, thanks to Disney, there's magic in our Tiki Mugs, too!
We are happy to present our very first Disney Tiki Mug – Sorcerer Mickey, as seen in the seminal animated feature, FANTASIA! What better way to kick off our Disney Tiki line than with a HUGE mug, standing tall at 11.5"! Holds approx. 22oz (enough to flood your own chamber), and features a multi-color glaze.
NOTE: These mugs are handmade, making each one unique, so slight variations from images shown may occur.
This mug is a Mondo Exclusive and a TIMED EDITION going until Friday (7/26) at NOON (CT)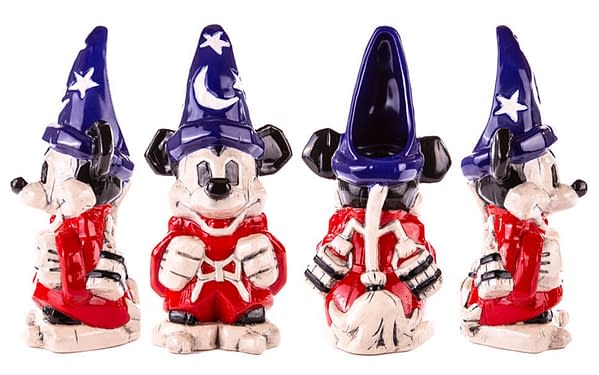 Enjoyed this article? Share it!