Superman and Lex Luthor are just as iconic as Batman and Joker. It looks like more DC Comics statues from Enesco are headed our way from the mind of Jim Shore. We recently covered a new Batman and Joker statue from Enesco and it looks like Superman and Lex Luthor are ready for their turn. Unlike the Batman statue, Superman and Lex are standing side by side striking a power pose and I love it! I am getting a lot of Super Friends vibes from this statue and I think a lot of fans will too. These statues are a great way to not only show the hero but the villain and it is something we don't usually see. From the base to the colors, this is a great statue for any DC Comics fans of Superman and Lex Luthor.
The DC Comics Superman and Lex Luthor Enesco Statue from Jim Shore are priced at $94.99 and are set to release in April 2020. Pre-orders are already live and you can find them located here. I can't wait to see what other states will come in this line. I still hope to see either Flash or Green Lantern come alive next.
It's time to get Super.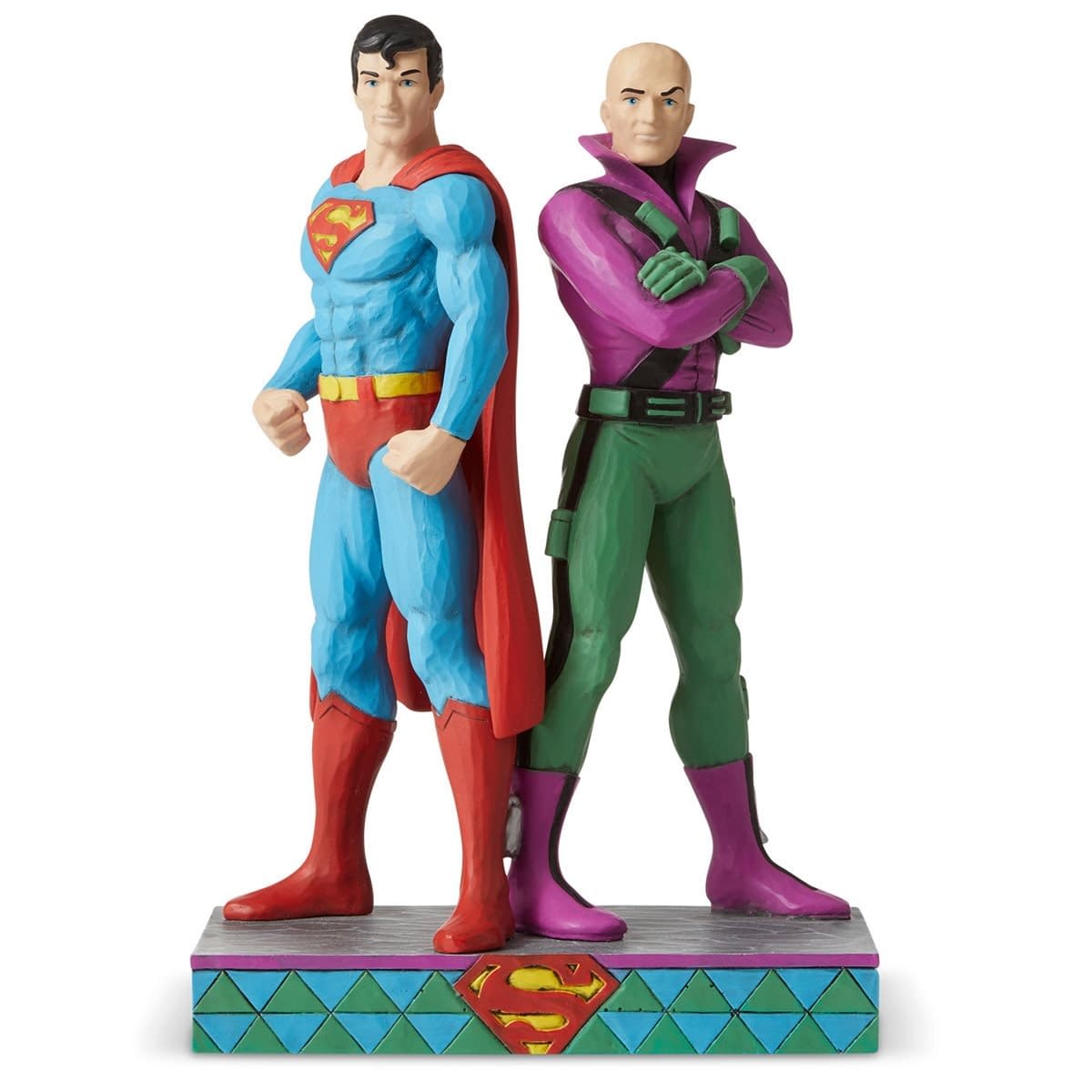 DC Comics Superman and Lex Luthor Statue by Jim Shore
Both the hero and the villain strike a power pose in this distinctive DC Comics Superman and Lex Luthor Statue by Jim Shore. Back to back with their nemesis, Lex Luthor and Superman stand mighty in their classic uniforms featuring vibrant hues and Jim Shore's trademark styling. The pair will fearlessly watch over your home… if they don't get into a scuffle first! Made of polyresin and calcium carbonate, the collectible measures approximately 8 9/10-inches tall x 5 9/10-inches wide x 3 3/4-inches long.
Jim Shore is a treasured artist and something of a legend, inspiring his friends and expansive base of followers with work reminiscent of family, tradition, spirituality, and love of country. Shore's signature look of handmade, hand-carved art evokes appreciation and nostalgia, while embracing inspired themes of folklore and tradition found within American and European folk art. As a quilting aficionado, he often combines traditional quilt patterns with one of his favorite types of folk art, rosemaling, into his designs. Jim Shore's creations make much-appreciated gifts for almost anyone!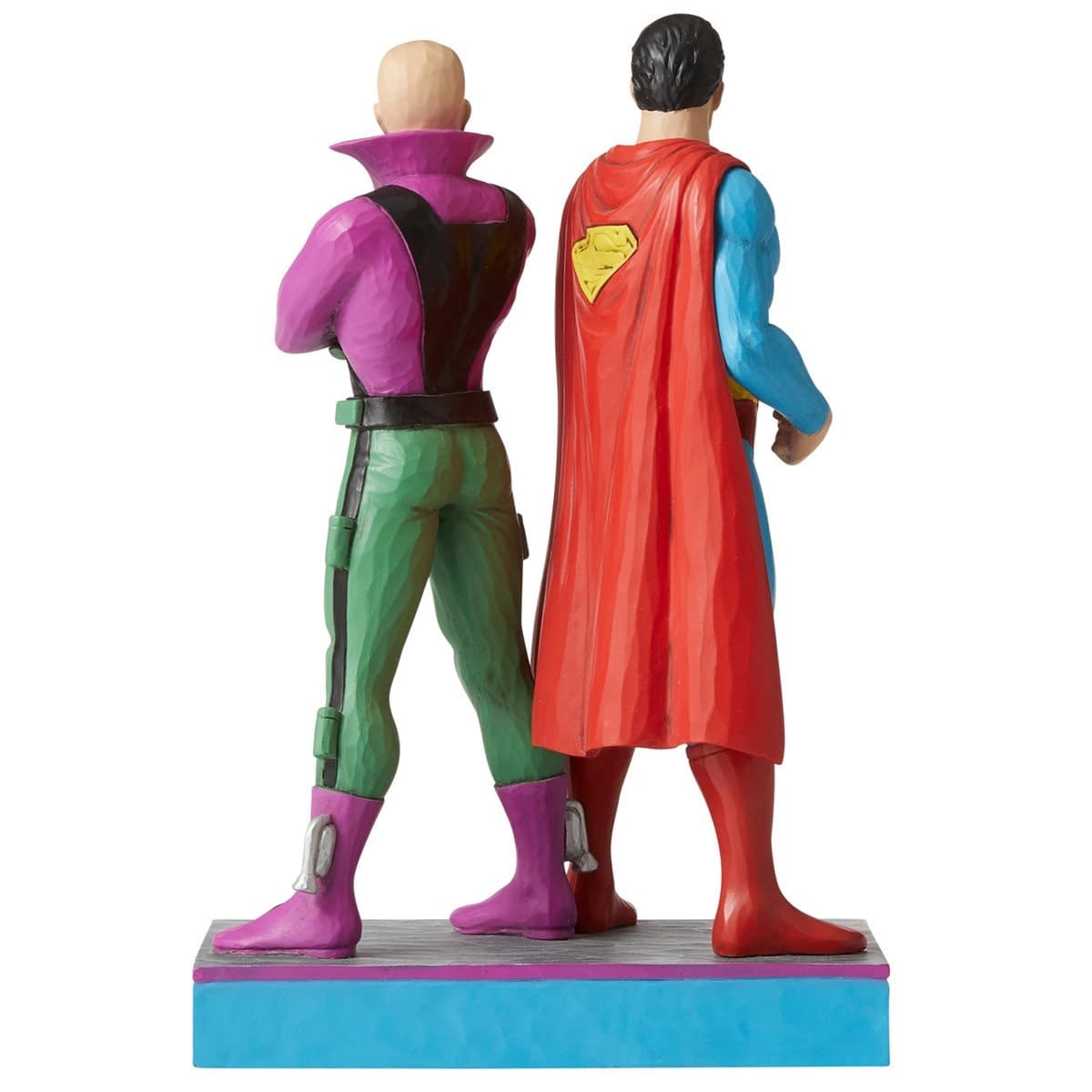 Enjoyed this article? Share it!