The Flash Breaks the Speedforce with New Hot Toys Figure
The Flash and Arrow are two of my favorite shows from the DCTV Arrowverse universe. These series started my expanded collecting, from Funko to DC Collectibles and much more. With the shows a long list of characters I'm surprised we don't see a lot more collectibles come from those series. DC hasn't been so hot in the movies, but on television, we have been introduced some long-awaited live-action characters of some of our favorite DC heroes. Finally, after long-awaited time Hot Toys have revealed the Flash from DCTV. This figure is nothing but extraordinary as he stands at 12 inches tall and has over 30 points of articulation. It seems he comes with three sets of interchangeable hands as well as two heads sculpts. The first one is the masked version and the second is Barry Allen himself with the dropped mask behind his head. He does come with a wide variety of lightning effects which goes perfect with the television show and to show off the Speedforce flowing through his veins. We also get some cool set of accessories from an attachable Tachyon Particles device on his chest, Jay Garrick's helmet and swappable chest symbols pieces showing the difference between Season 1 and Season 2. The Hot Toys Flash figure will also come with a special base as well as a Flash poster backdrop. This figure is highly detailed and packed with character and is one Hot Toys figure I will be sure to pre-order and I won't miss out on.
The Flash 1/6 Scale Hot Toys Collectible Figure was not given a price or release date just yet. I would expect from past Hot Toys we would be looking around $250. Hot Toys, as well as us, will update you once pre-orders are available or release date is given.
"A friend recently gave me the idea for a new name and something tells me it's gonna catch on."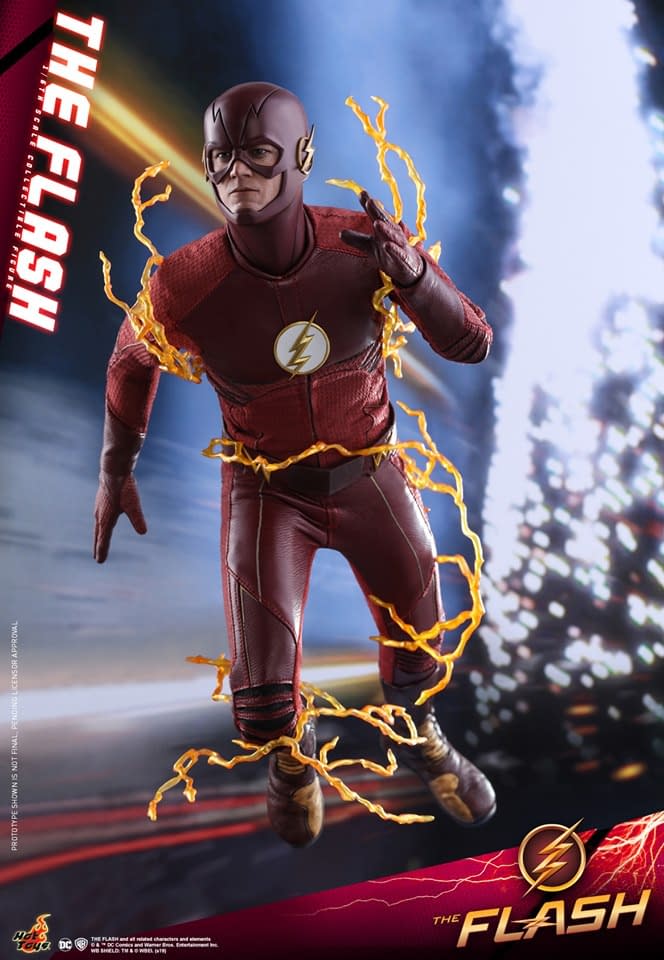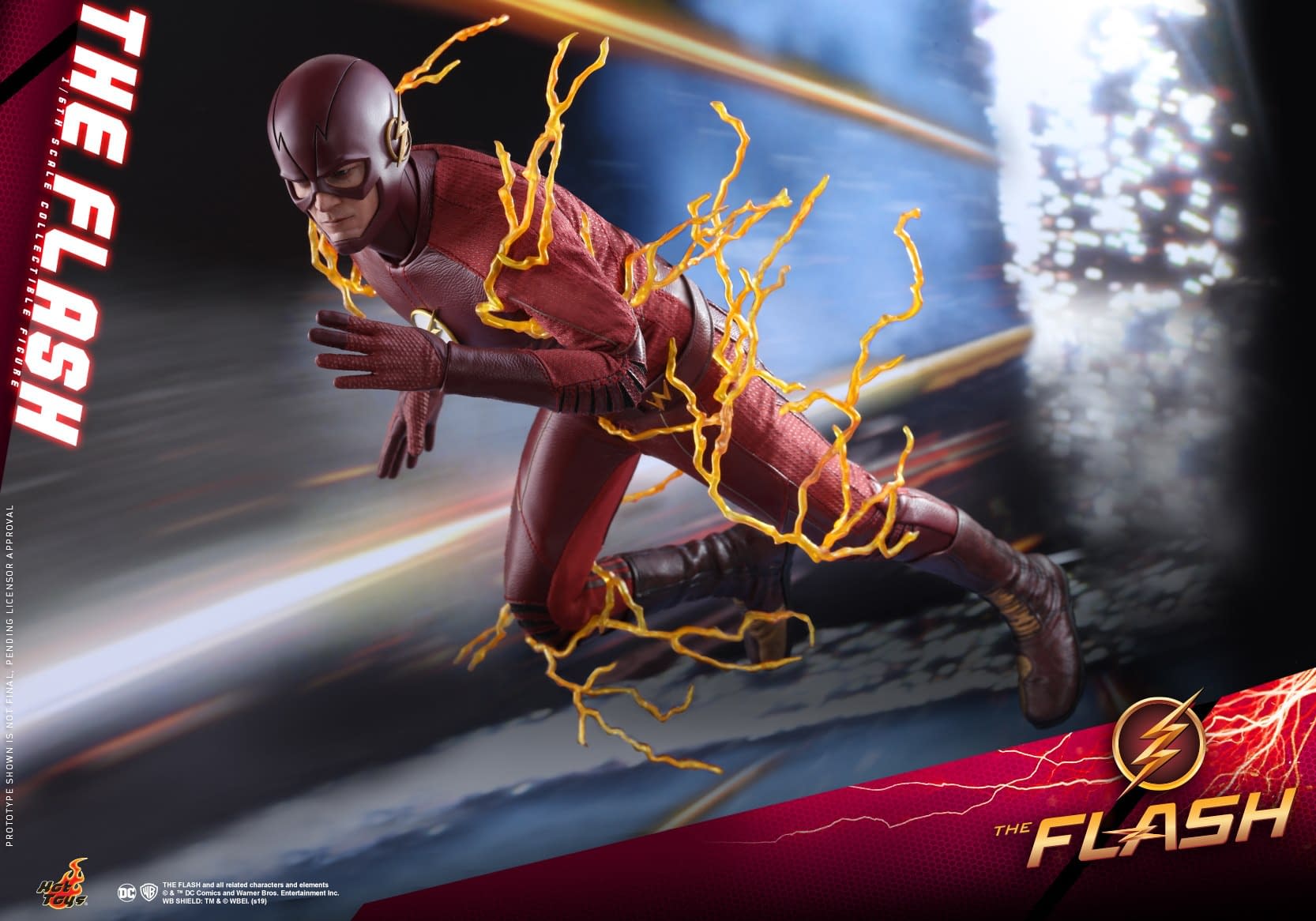 The Flash – 1/6th scale The Flash Collectible Figure
"My name is Barry Allen, and I'm the fastest man alive."
Run, Barry, run. The Flash is sprinting back into popularity at unimaginable speeds thanks to the new television series! After being struck by lightning, the ordinary police investigator Barry Allen wakes up and discovered that he's been granted the gift of superhuman speed. With the heart of a hero, he becomes The Flash to fight crime and protect the innocent from dastardly rogues.
Celebrating the new season of The Flash television series, today Hot Toys is extremely thrilled to present the fans' eagerly awaited 1/6th scale The Flash collectible figure from the DC collection!
The highly-detailed figure is sophisticatedly crafted based on the appearance of Grant Gustin as The Flash/Barry Allen in The Flash TV series. Including a newly developed head sculpt with remarkable likeness and a brand new masked head sculpt, finely tailored Flash jumpsuit with yellow accents, several interchangeable chest pieces with Flash's iconic bolt lightning symbol, a classic Flash helmet, lightning effect accessories attachable to Flash's body, and a dynamic figure base with specially designed character backdrop.
He is faster than the speed of light! So be sure to pre-order the figure before it's gone!