Super7 Reveals Wave 2 TMNT ReAction Figures, Available Now
Super7 has revealed their second wave of TMNT ReAction figures, and they are spectacular. Six figures make up this wave, and all have pretty amazing, well everything. The sculpts are incredible, the cardbacks are perfect, and the balance of Turtles, allies, and villains is great. The TMNT cardback art is by Turbopork, and man do I wish they would do cardback art for every figure I buy. Scratch that, if they did I would never open anything. All six figures come with the standard five points of articulation we know and love from ReAction, as well as standing 3.75 inches tall. Each TMNT wave 2 figure also comes with character specific accessories as well. Take a look at the carded examples below.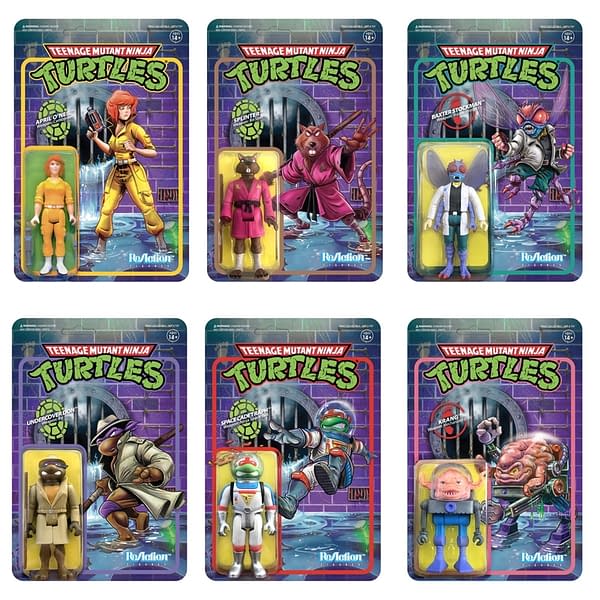 Super7: Please Keep The TMNT ReAction Coming
As you can see, this wave consists of April O'Neil, Splinter, Baxter Stockman, Donatello in trenchcoat disguise, Raphael in spacesuit, and Krang in his robot body. April comes with her news camera, Splinter with his cane/staff, and Donnie with his bo staff. Baxter has an insane sculpt for a ReAtion figure, one of the more unique and cool ones in the entire line. Krang looks perfectly posed in his robot body, and Raph has no accessory becasue he is in his spacesuit and that is awesome enough. You can see everything a bit more clearly in the loose pics of this TMNT wave below.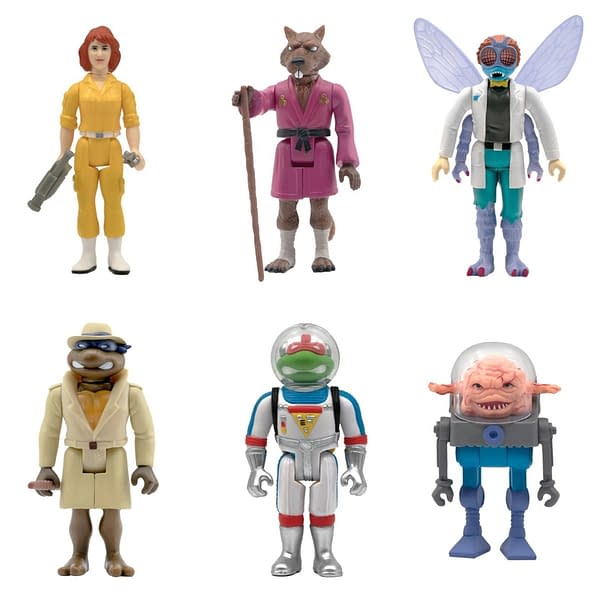 Wave one was a fantastic start, and wave two is just as special. Some really cool winks and nods to the original Playmates figures from when we were young here, and that Baxter figure is just so perfect. The wave 2 of TMNT ReAction figures went up for order this morning, for $18 a figure or $108 for the whole six figure wave. You can get them for yourself right here.