The Umbrella Academy isn't as popular as it was when the show hit Netflix last year. The clock is ticking though because once season 2 drops their comics, Funko's, and collectibles could be in high demand. However, this collectible is perfect for those fans who have been on the Umbrella Academy train since the beginning with this new statue. Dark Horse Comics and Sideshow Collectibles are bringing Number 1 aka Spaceboy alive with a new maquette. This statue features Spaceboy in all of his comic book glory just the way the comic book artists wanted him. This 3D 14" representation pulls him off the pages of the book and onto your shelves. From the coloring to the intricate details this statue should please any fan of the Umbrella Academy comic book series. I hope we can start seeing more characters to get their own retrospective comic book version statue in the future.
The Umbrella Academy Spaceboy Maquette by Dark Horse Comics and Sideshow Collectibles is very limited edition with only 300 pieces available. Spaceboy is priced at $300 and is set to release between February and April 2020. Pre-orders are live and you can find them located here.
Come in Number One.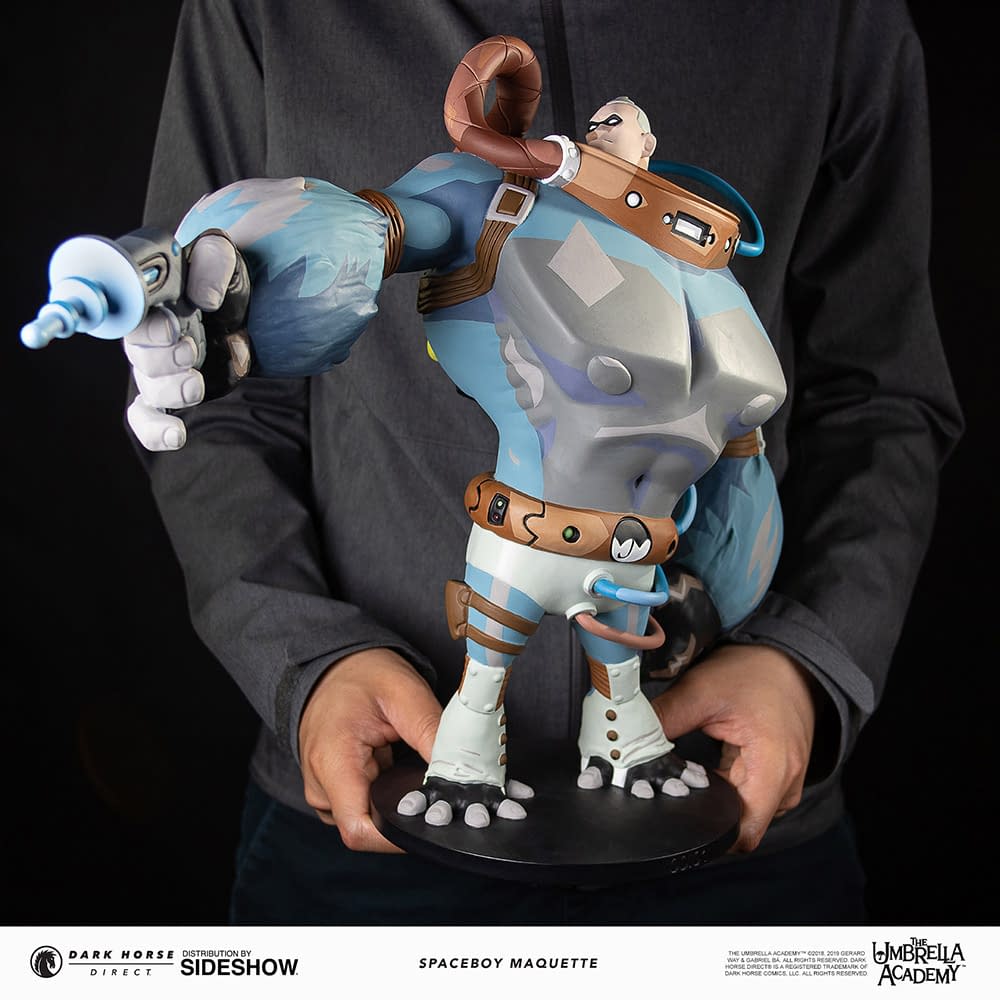 Spaceboy Maquette by Dark Horse Comics
ABOUT THIS MAQUETTE
Sideshow and Dark Horse Comics present the Spaceboy Maquette!
Masterfully sculpted and painted, this Spaceboy Umbrella Academy Maquette evokes the character exactly as he appears in the comic series exactly as writer Gerard Way (My Chemical Romance, True Lives of the Fabulous Killjoys) and artist Gabriel Bá (Two Brothers, Daytripper) conceived him to be. The likeness is uncanny, with bold shadowing and strange angles, right down to the fur on his oversized arms.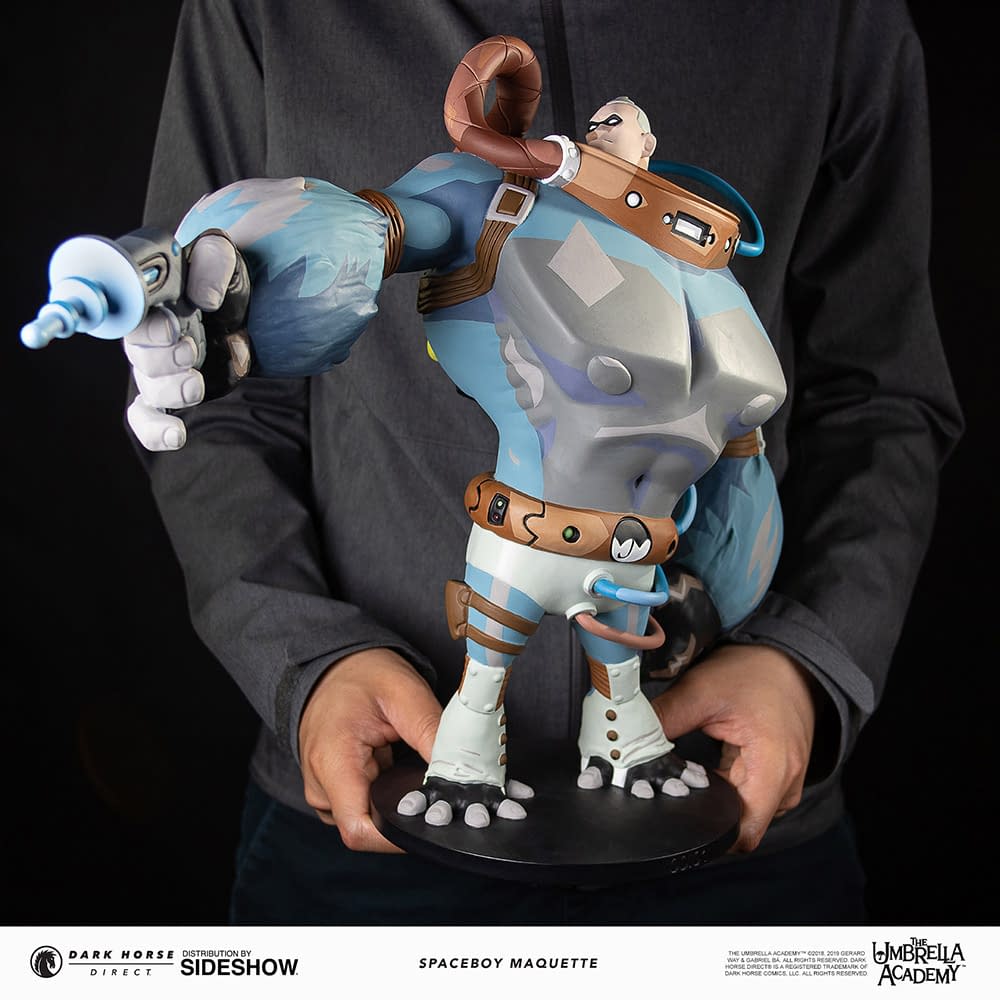 Standing at 14" tall, with a commanding stance at 19" wide, the terminauts wouldn't stand a chance against this imposing leader of The Umbrella Academy!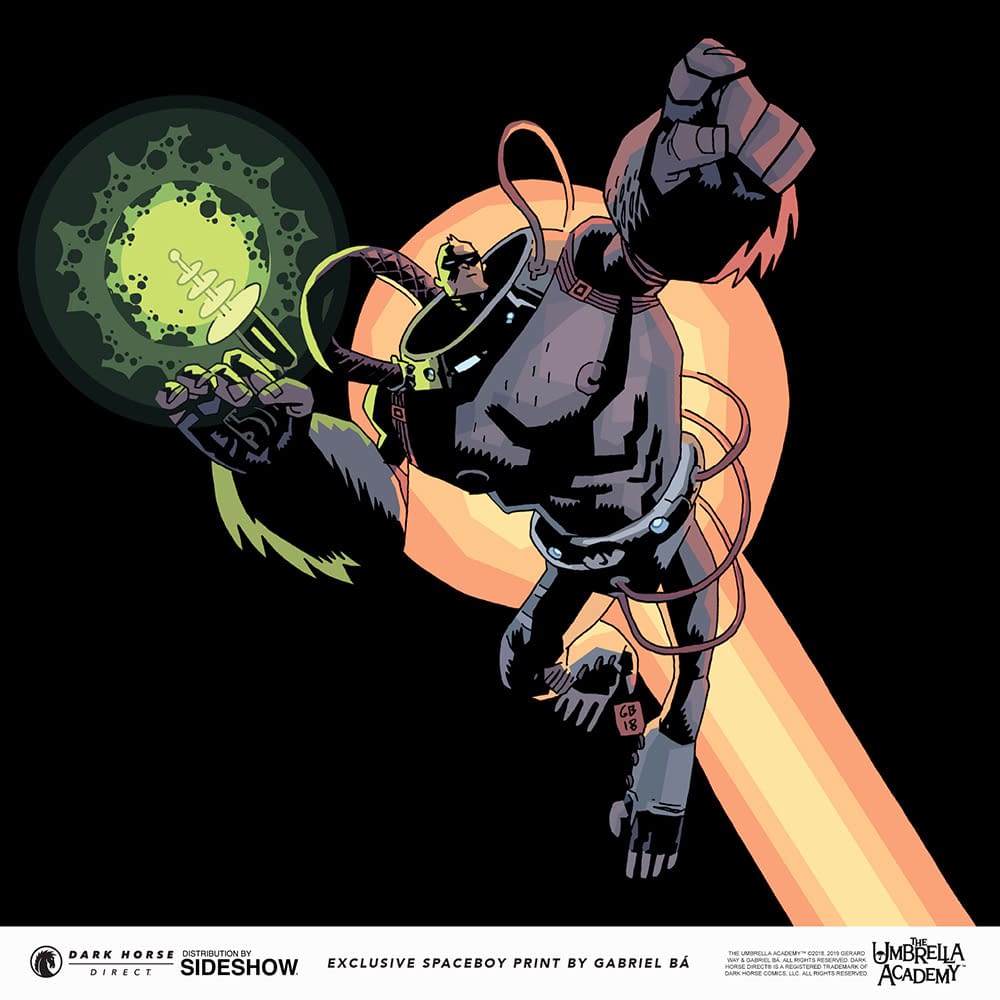 Enjoyed this article? Share it!