Wolverine is here and is better than ever as he gets a new Fine Art Statue from Kotobukiya. The statue was sculpted in such a way to showcase him in a battle and it works beautifully. The sculpt and paint are huge parts of this piece and are easily something special. I wouldn't be surprised if we got to see this statue in different costumes later on in the future too. Wolverine's base is quite simple with just some rocks that he is launching himself off of. This isn't a bad thing either as a lot of statues but way to much detail into the base and it distracts the main part. This is a nice piece that any X-Men it Wolverine fan should ass to their collection.
The Marvel Comics Wolverine Fine Art Statue from Kotobukiya is priced at roughly $315. The statue is set to release in June and preorders are not live just yet but you can find them located here when live.
"You know, sometimes when you cage the beast, the beast gets angry."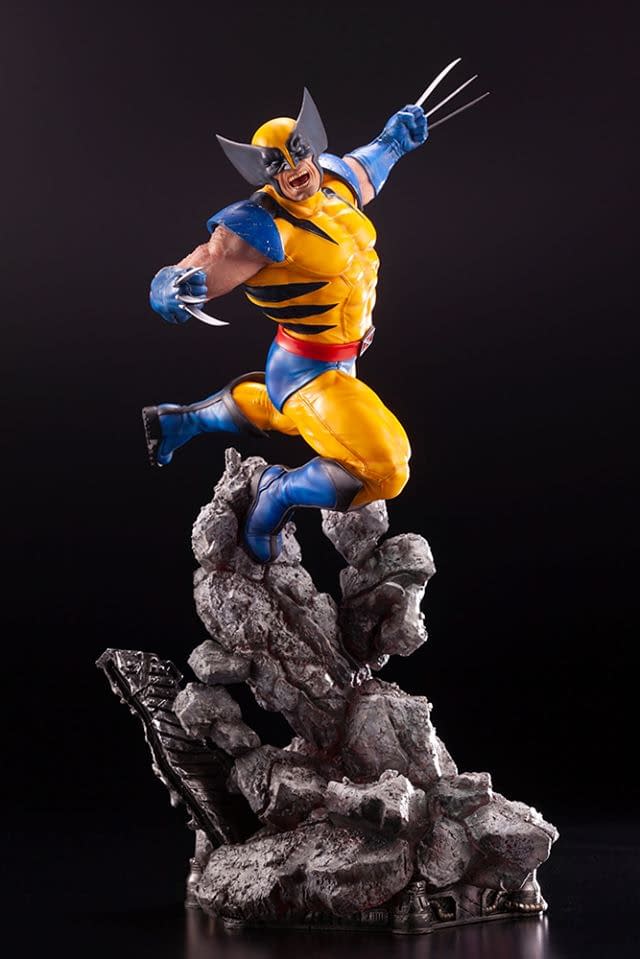 MARVEL UNIVERSE WOLVERINE X-MEN FINE ART STATUE
The well known X-Men character, Wolverine, whose popularity is insurmountable returns to the FINE ART STATUE line.
This statue was digitally sculpted to portray an intense battle scene from base to statue. Wolverine has been carefully sculpted to showcase realistic movement and energy as he charges towards his enemies at full force. The disintegrated cement portrayed as the base for the statue adds extra depth and realism to the scene.
The high-quality cold cast resin adds extra texture to every aspect of the statue, making this a piece of art that replicates the qualities of Wolverine is a way that can only be created by cold cast resin.
Cyclops, Gambit, and Magneto are waiting on standby! Keep an eye out for the ever-expanding FINE ART line!
Enjoyed this article? Share it!