Wolverine is back! He is finally getting more time in the newest X-Men comic series and with a new solo series coming soon. Nothing can excite fans more than by celebrating with a new Wolverine Sixth Scale figure from Sideshow Collectibles. This figure is ready to take down your collection with some testosterone. He features high detail, great color, posable body and fabric style clothes. I'm not a fan of his face, the high detail makes it seem off or his mouth looks a little too big. Sideshow does have an exclusive version that allows you to showcase him with his bone claws too. Besides that, this is a great figure all around and any Wolverine fan should add it to their collection.
The Marve Comics Wolverine Sixth Scale Figure from Sideshow Collectibles is priced at $245 for the normal and $250 for the bone claw extra. He is set to slash his way in July 2020 – August 2020, pre-orders are already live and you can find them located here.
I'm the best at what I do.
Wolverine Sixth Scale Figure by Sideshow Collectibles
ABOUT THIS SIXTH SCALE FIGURE
"Wanna bet your life you can survive my claws?"
SNIKT! Sideshow presents the Wolverine Sixth Scale Figure, a new Marvel collectible based on Logan's classic X-Men costume.
The Wolverine Sixth Scale Figure features a comic-inspired head sculpt of everyone's favorite feral mutant, with a stern expression beneath his yellow and black finned cowl. Wolverine's costume includes a yellow fabric bodysuit with black stripes, a set of blue fabric briefs, and a red fabric belt with an 'X' buckle. His classic costume also has sculpted elements like distressed blue shoulder armor as well as blue and black gauntlets and two-part boots.
The Wolverine Sixth Scale Figure features a number of swap-out elements allowing you to perfect his powerful pose in your Marvel collection. Logan comes with a pair of fists and a pair of action hands, which can both be fitted with the swappable hand plate with his Adamantium claws and the hand plate without claws. For further configurations, the Wolverine Sixth Scale Figure includes three sets of muscular, swappable arms- a pair of articulated arms, a pair of non-articulated bent arms, and a pair of non-articulated straight arms. Unleash this iconic Marvel hero's full fury with this variety of vicious accessories and display options.
The Exclusive Edition of the Wolverine Sixth Scale Figure includes a pair of swap-out gloved fists featuring Logan's classic bone claws. Return to Wolverine's origins with this exclusive additional display option.
Pop the claws in your Marvel collection and bring home the Wolverine Sixth Scale Figure today, bub!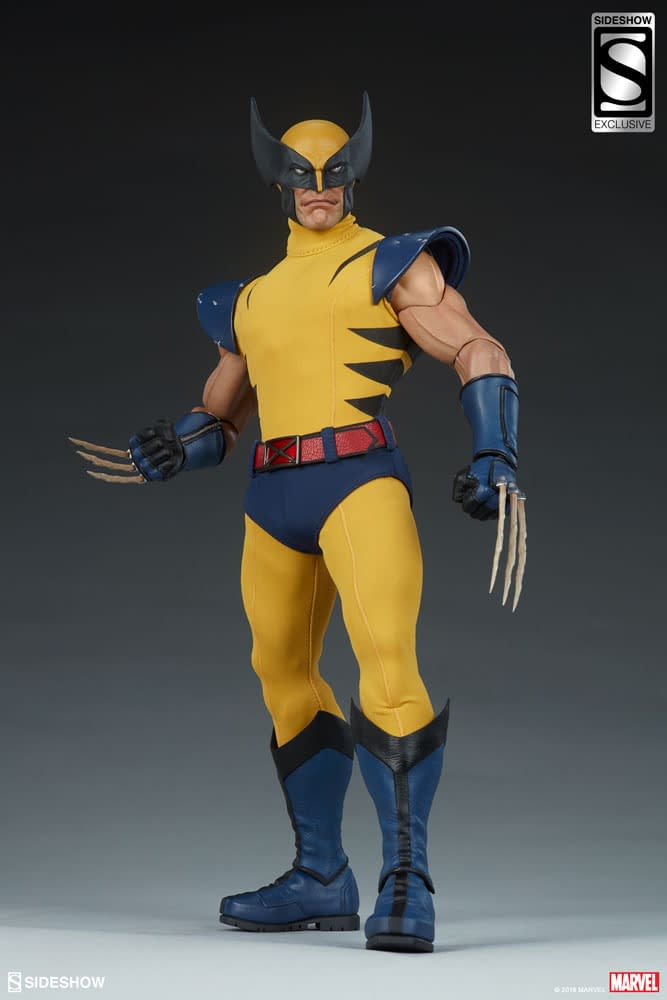 Enjoyed this article? Share it!