X-Men's Beast Holds His Own in Single Release Statue from Iron Studios
X-Men's blue furry friend Beast is one of the original members of the X-Men. Recently revealed from Iron Studios was a massive X-Men versus Sentinel statue. This statue featured a wide variety of X-Men fighting off the mutant-hunting Sentinel at the X-Mansion. That +$1000 statue was super detailed and you can find it currently up for preorder and you can find more about it here. This time though, it looks like each of the members of the X-Men attacking that Sentinel will be available to purchase by themselves from. So to start things off, the first e release will be X-Men's Beast will be getting his own statue that will connect to the Sentinel. He is a 1/10 scale made of polystone and hand-painted. The collectible will showcase Beast in attack mode with a Sentinel display but can be removed to be placed on the larger statue. There is battle damage on him from dust and debris in the paint and the texture and it goes great with this statue. It is interesting to see Iron Studios doing such an extensive statue that one involves multiple pieces. However, when they're all together it will be one of the best statues out there.
Marvel Comics X-Men Battle Diorama Series Beast Statue will be priced at $169.99. He is set for a release date between July and October 2020. So you do have time to lock down your X-Men vs Sentinel statue or you can take the collectors path and gather all the pieces yourself. Pre-orders are already available for him located here. I'm sure the other X-Men character statues from Iron Studios won't be too far behind.
Oh My Stars and Garters!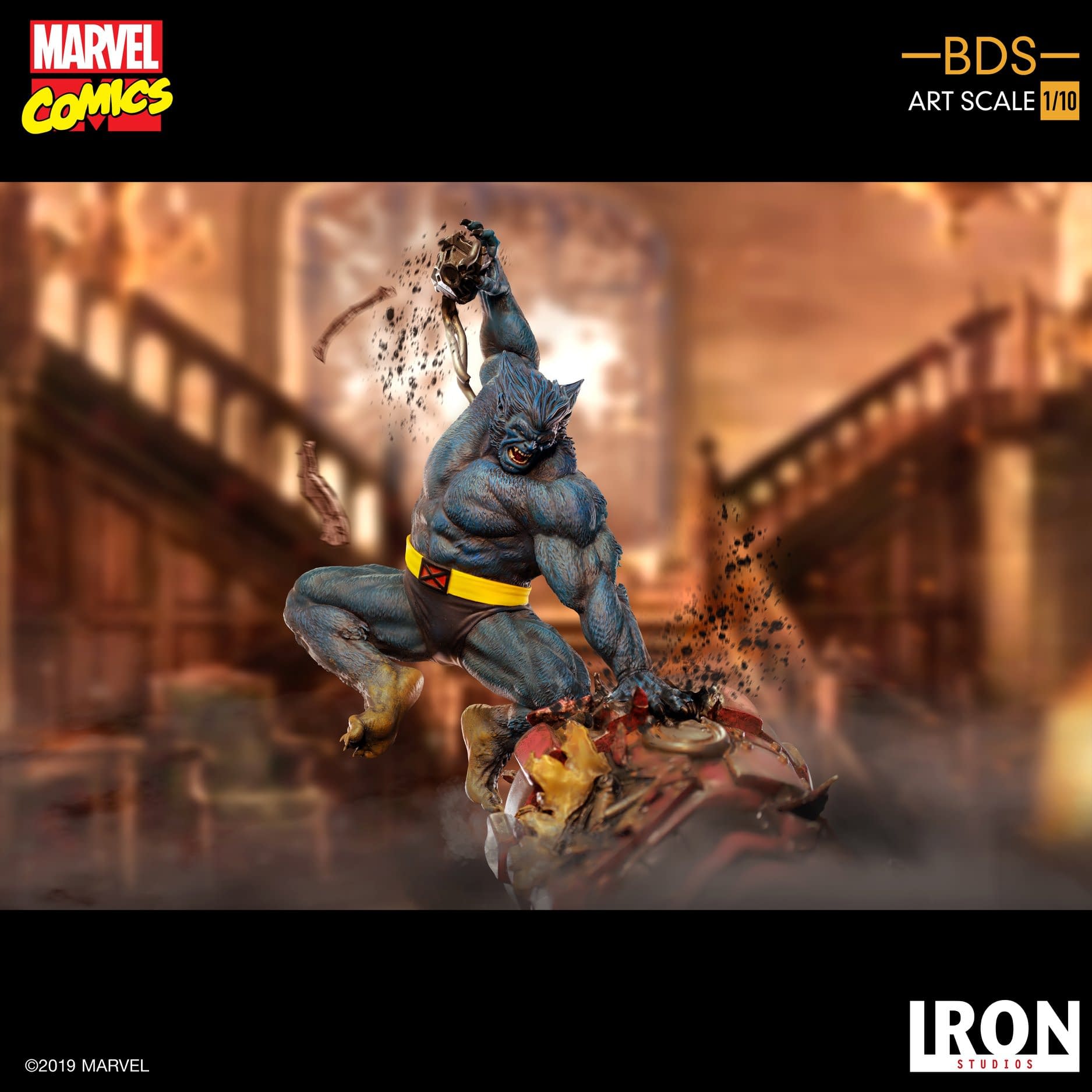 Beast BDS Art Scale 1/10 – Marvel Comics
– Scale: BDS Art Scale 1/10
– Limited edition
– Made in polystone
– Hand painted
– Product dimensions: 10.6 in (H) x 8.7 in (W) x 6.3 in (L)
– Product Weight: 1.8 lbs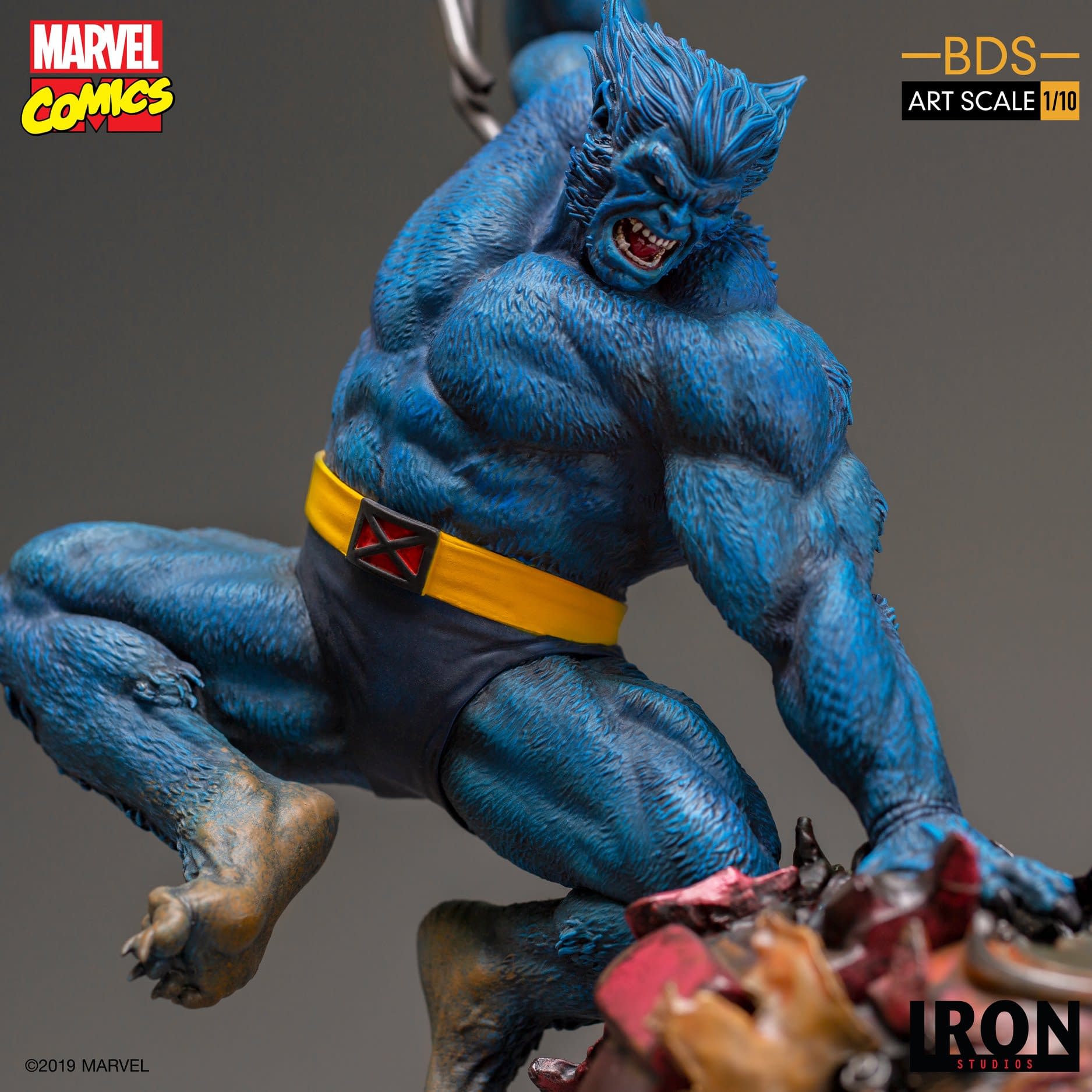 *The X-Men Art Scale figures that are sold separately cannot be attached to this Sentinel. If you want to have the Sentinel Vs X-Men you must order the Full Set, which is also in Pre Order.
*This item will be shipped from our warehouse in Los Angeles – California