Zoya, Liberty Belle GLOW Action Figures Coming from Funko
We are pretty darn excited about these new GLOW action figures coming from Funko, because we love Zoya the Destroya and Liberty Belle.
Okay, admittedly, it's the Emmy-nominated performance of Betty Gilpin and her should-have-been-nominated costar Allison Brie in the Netflix comedy series which garnered a nomination for best comedy. The pair dance around each other as friends, coworkers, and adversaries in the series based on the real-life '80s cable show The Gorgeous Ladies of Wrestling, GLOW.
Funko just teased us with this image of the pair in action figure form: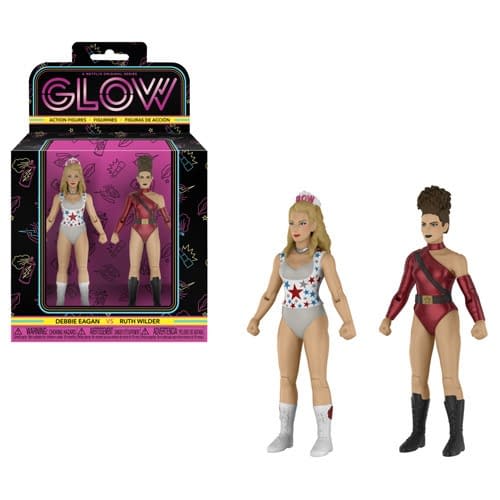 Pay a visit to the '80s when spandex and hairspray reigned supreme with
these GLOW action figures. Debbie "Liberty Belle" Egan and
Ruth "Zoya the Destroya" Egan are ready to reenact
your favorite moments from the hit Netflix original series!
Funko teases that they'll be available this summer.
So while you're waiting, watch GLOW on Netflix now.