A Single Collector Negotiates To Buy All King In Black Original Art
Felix Lu of Felix Comic Art dropped a figurative bomb in his latest newsletter when he announced that he is in negotiation to sell all the original Ryan Stegman art (with inker JP Mayer) of Marvel's King In Black to a single buyer.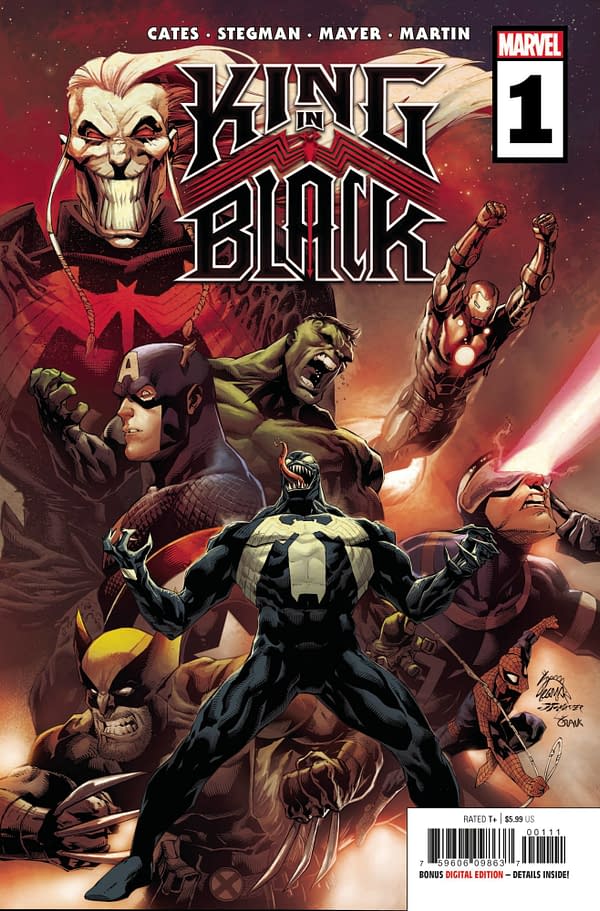 Not just one issue. Every page of every issue of the King In Black event comic, in original art, to a single collector.
KING IN BLACK is the culmination of the work Ryan and writer Donny Cates started with VENOM in 2018. Since then, VENOM has become Marvel's #1 book. With the introduction of new super-villain Knull in issue #3, Venom, the character and the title, has never been hotter.
The first Stegman/Cates Venomverse event, ABSOLUTE CARNAGE, was a monster hit for Marvel in 2019. KING IN BLACK is even bigger.
Those who follow us also know that we've popularized the selling/collecting of complete issues of original art in the hobby. KING IN BLACK may represent a first for us there: The ENTIRE series may be sold complete. To one very motivated collector. The deal isn't finalized yet, but it's trending that way. We will continue to share scans, though, so that everyone can enjoy Ryan and inker JP Mayer's beautiful work!
An artist's depiction of this single collector looks like this: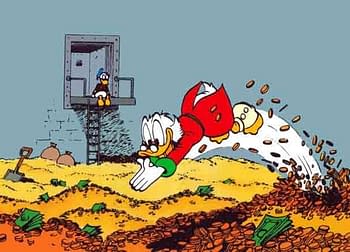 It's a flex that undersells what kind of a power move buying all of the original art of an entire event comic before that event concludes is. I'm not sure what's even comparable. Maybe Dinesh Shamdasani's Twitter photo of all of his original art? But even that's spread out over multiple artists and styles, with some accounting for stone-cold classics, like Watchmen or Frank Miller Daredevil.
Should the deal materialize, buying all of King In Black before it completes is a kind of in the moment "look at my money" flex that defies comparison. The buyer can't display it on their walls; there are too many pages. Perhaps they're going for the most expensive coffee table book ever? Maybe buying all of King In Black before it's even published is the Ghostface Killah eagle of comic art collecting.
What do you think buying all of an event series before it's even published compares to? Let me know in the comments.