Amazing Spider-Man #801: Going Out on the Highest Note
[rwp-review-recap id="0"]
A man on his way home from work gets a call that his father is on his deathbed. He stops at the convenient store when his taxi leaves. Unfortunately, that convenient store is being held up. When things seem to be taking a turn for the worst, Spider-Man arrives to save the day. The man makes it to the hospital, and we learn how this one night impacts his life and his perception of the world.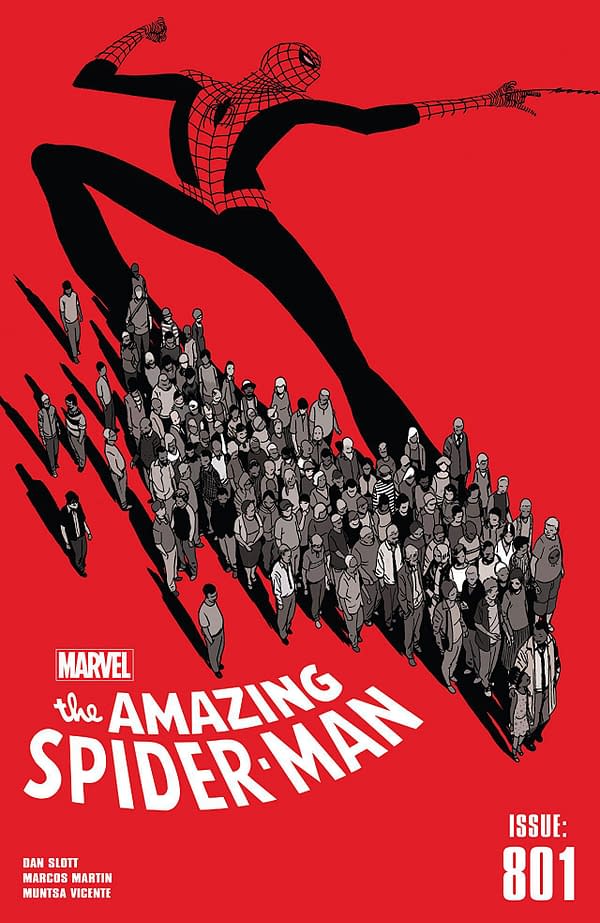 I've given Dan Slott's Amazing Spider-Man absolute hell in my time on Bleeding Cool. I stand by my criticisms, as the series is heavily flawed.
However, I'm glad to say that Mr. Slott is leaving ASM on a high note, as this is not only among his best Amazing Spider-Man issues but also a genuinely excellent Spider-Man comic all-around.
It focuses on a single life that Peter Parker changed in his wall-crawling alter ego, and that narrow focus allows the comic to be more personal and endearing. We get to see what one person trying to make a difference can make to even just one other person. It shows an understanding and appreciation for what makes Spider-Man such a lovable hero in a way that few writers can convey.
It's a fantastic way to sign off from the title, and it's genuinely touching.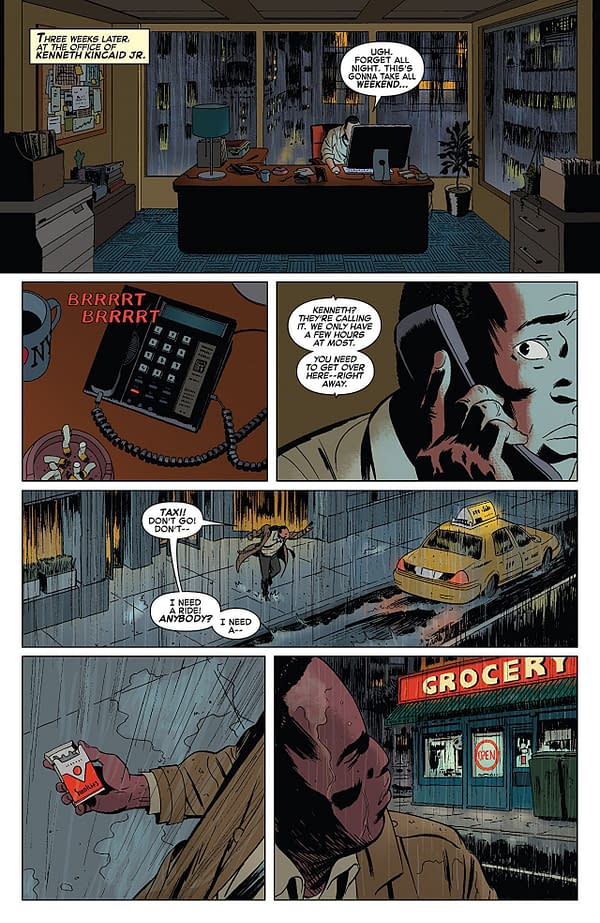 Marcos Martin and Muntsa Vicente, recently nailing the visuals on Image and Panel Syndicate's Barrier, grace this comic with their artistic talent. Martin's somewhat cartoonish style gives the book's visuals a classic comic feel, which perfectly fits the tone for which this comic aims. Vicente uses heavier and contrasting shades, further supporting that classic comic aesthetic.
Amazing Spider-Man #801 is a one-off masterpiece that shows a thorough grasp on the character of Peter Parker and the kind of hero he is. It's personal, earnest, and even emotional. The art is a brilliant harkening back to the classic days of comic books. This is an all-around great issue, and I highly recommend giving it a read.
[rwp-review-ratings id="0"]
[rwp-review-form id="0"]