Gold Digger receives a Summer Special courtesy of a slew of creators and Antarctic Press. Also get your Echo Base t-shirt and the second installment of Black Hops: U.S.A-*-G.I. Full solicits below.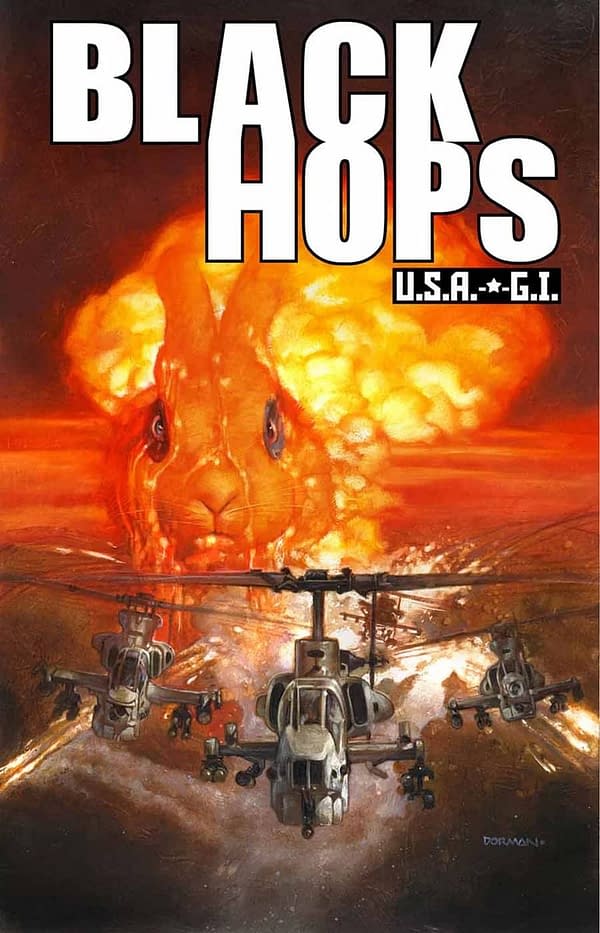 BLACK HOPS: U.S.A.-*-G.I. #2 (of 2) (miniseries, full color, 32 pgs., $3.99 U.S.)
Cover: Dave Dorman
Story: Mark Pellegrini
Art: Timothy Lim & Brian Denham
"Buns of the Patriots, Part 2"
Alone in the depths of North Korea, it's up to U.S.A.-*-G.I., America's black ops commando leporid, to infiltrate a fiercely guarded ICBM facility.  His mission: thwart its launch. Getting in will be next to impossible, and getting out will be even harder, as enemies both unexpected and unbelievable await him… some with guns loaded and some with fangs bared.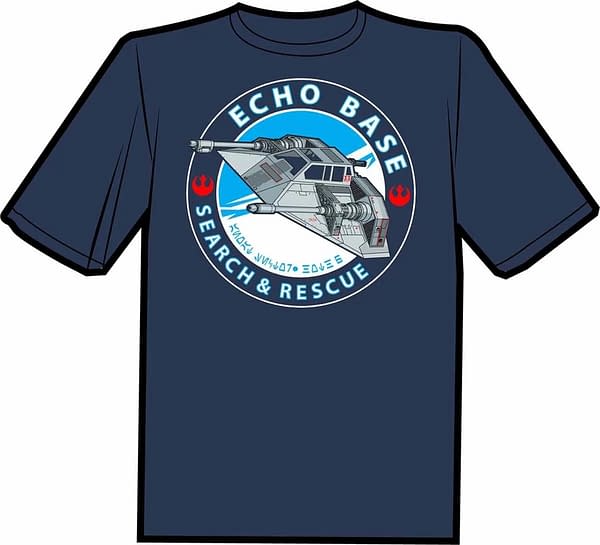 Echo Base Search & Rescue T-shirt, S  (T-shirt, full-color, $21.99 U.S.)
Art: Joe Wight
When you've finished your circle, whether or not you've found any life readings, you'll want this circle on your shirt as a sign that you're ready to help in any weather.
S, M, L, XL: $21.99 U.S. each
XXL: $23.99 U.S. each
XXXL: $24.99 U.S. each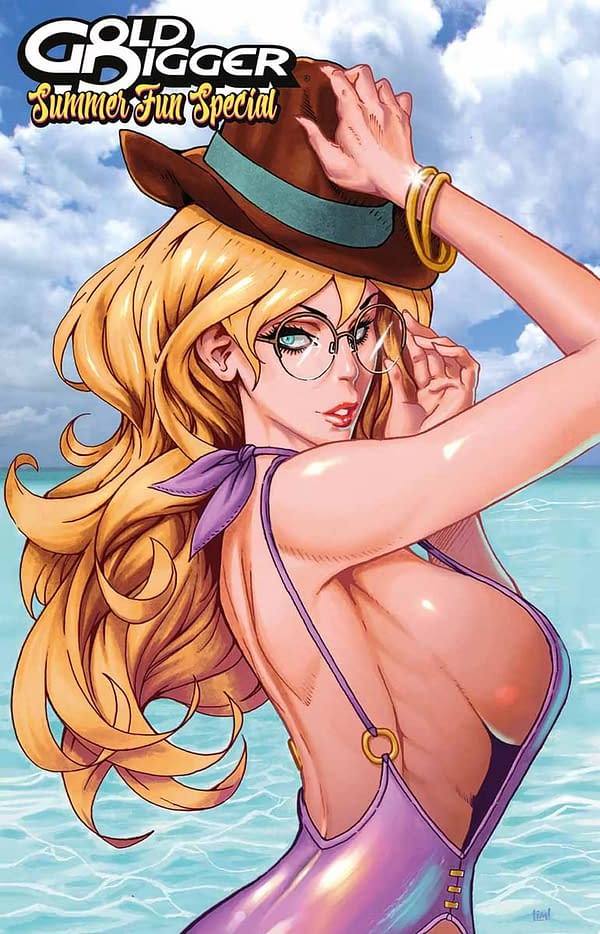 Gold Digger Summer Fun Special (one-shot, full color, 32 pigs., $3.99 U.S.)
Story/Art: Various
The weather's heating up, the sun and surf are a'calling, and we figure everyone deserves a break.  In fact, we're giving our hardest-working creator the month off!  While Fred gets a few days' rest, enjoy this bonus round of beach bashes and summer celebrations with the Gold Digger crew, brought to you by fans like you!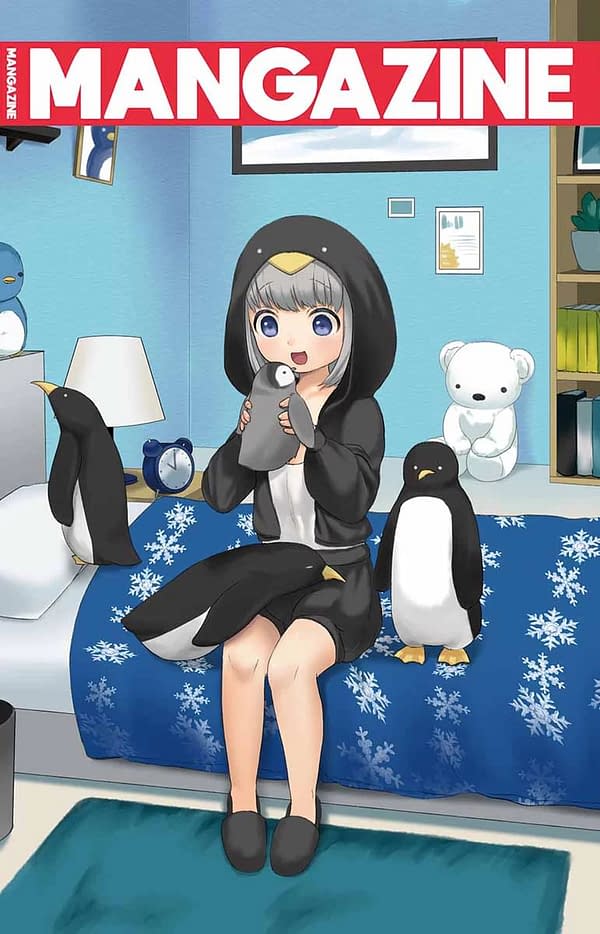 Mangazine Vol. 4 #1 (quarterly, full color, 56 pages, $4.99 U.S.)
Story/Art: Various
Raise the sails and the sales, 'cause an A.P. flagship is back!  Mangazine has returned!  Captained by the able Ben Dunn, Godfather of American Manga, this ship's loaded with fresh talent and fine art!  From a demoness wreaking harsh justice to a guitarist rocking his mad ax in a world out of Mad Max, from palace intrigue on a distant world to a duel of baked goods versus baked bads here on ours!  All hands on deck, and prepare to enjoy!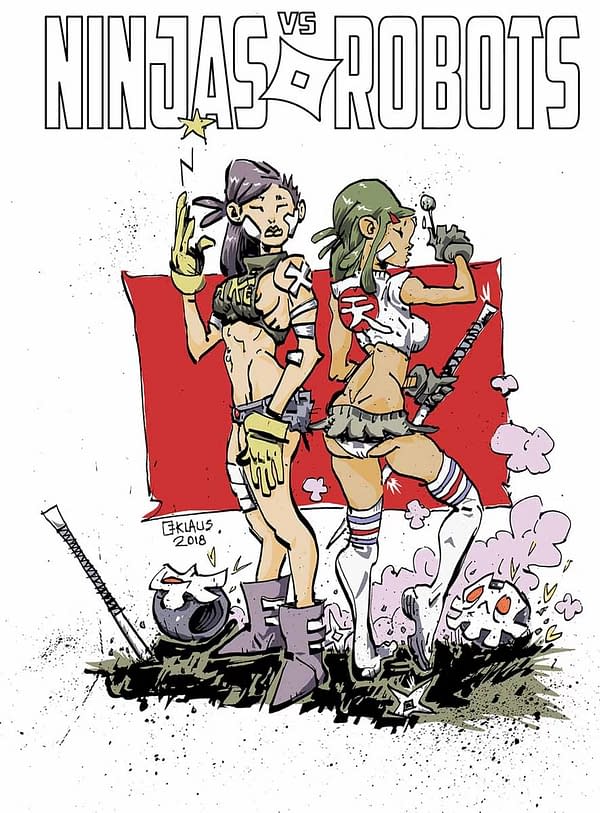 Ninjas vs. Robots Vol. 1 (softcover TPB, 8.5 x 11, full color, 118 pgs., $14.99 U.S.)
Story & Art: Erik Klaus
When ninja Princess Yuki Tachibana awakens on Robot Island, she has all of her ninja skills and none of her past memories. Now, she must battle every evil foe and some of her ninja friends too (oops!), as they fight their way to the other end of the Isle of Bots to unlock her hidden memories and halt the Dark Robot Regime!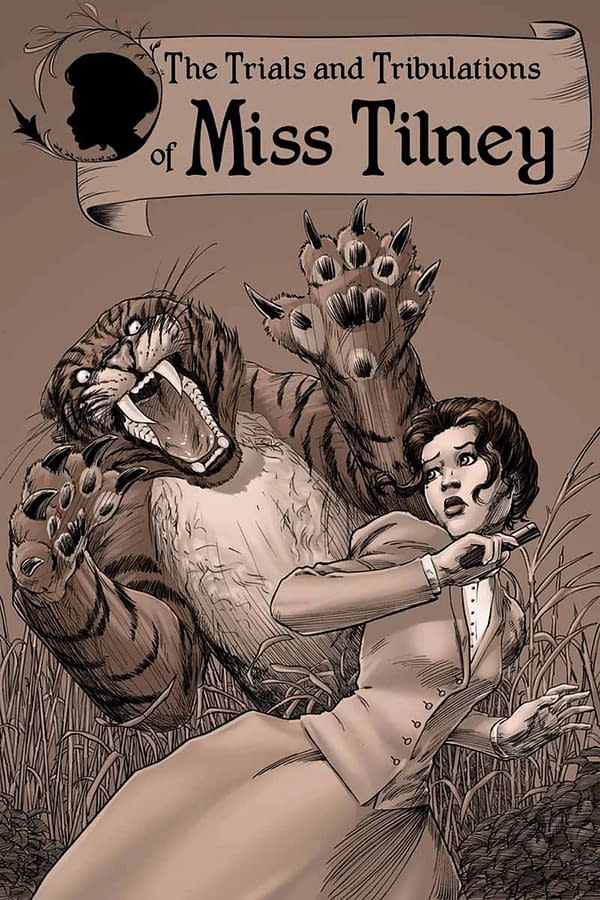 The Trials and Tribulations of Miss Tilney #1 (miniseries, full color, 32 pgs., $3.99 U.S.)
Story: David Doub
Art: Sarah Elkins, Danielle Alexis St. Pierre
London Post columnist Henrietta Tilney finally gets her chance to be a real reporter.  Her first assignment: interview Lord Beowulf Harwood, mass murderer.  But the the genial (if rather incorrigible) Lord Harwood and his brilliant but near-amoral associate, Dr. Charles Plum, proclaim his innocence.  Something tells Miss Tilney that he is right, but finding out the dark secrets behind his framing may be the death of them all!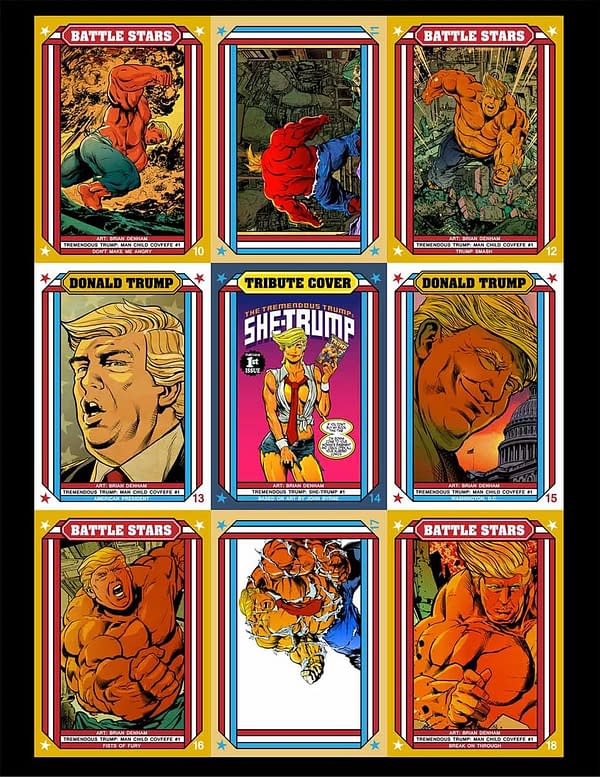 Trump Trading Cards: Uncut Promo Sheet 2 (8.5 x 11, full color, $9.99 U.S.)
Art: Brian Denham
There are so many cards out there, some of them very fine cards, we're sure.  However, some companies are definitely not sending their best cards.  We are going to give you a big, beautiful sheet of trading cards, and it's going to be solid, 3 x 3, which is very nice.  We're thinking about some see-through capability, maybe with perforations, but you can be sure these cards will have some solid borders.
Enjoyed this article? Share it!