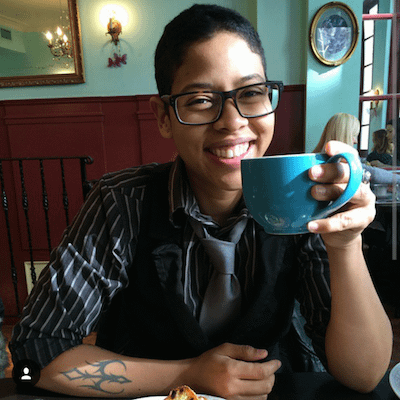 Yesterday Bleeding Cool ran the story that, with one upcoming comic book, Marvel Comics had gone from employing no black female comic book writers on their comics in their entire history, to three – with World Of Wakanda #1. And leapfrogging DC Comics who had only ever employed two. It was partially an exercise to show that, with such low numbers, even such a small move could have such ridiculous statistical effects, across Marvel and DC's 75 year history.
As does pointing out that next month, DC Comics will actually be level pegging as Vita Ayala, a writer who will have her upcoming  comic Our Work Fills The Pews published by Black Mask Press and who had been through the DC Writers Workshop will have her first DC Comics work published. It will be a back-up strip Suicide Squad Most Wanted: El Diablo And Boomerang #5 and #6 featuring Amanda Waller and scheduled for December.
The original article naturally led to some… discussion. Including points made by one of those Marvel writers – and artists, Afua Richardson, that are well worth checking out.
In the dark future of OUR WORK FILLS THE PEWS, the rise of fundamentalist groups and hardline political leaders has led America to a culture war it was not prepared for… when the dust settled, America had placed its own citizens in internment camps for the first time in 80 years. Camps for subversives, homosexuals, Muslims, Jews, the poor, the mentally ill… but the largest camps with the highest population of prisoners are the breeding camps where the women are held. Marcus, a gay black man, is a bounty hunter–he can stay out of the camps as long as he hunts down and arrests escapees… but he finds his conscience and his purpose when he comes upon 8-year old Sojourner and vows to sneak her across the border or die trying.
Enjoyed this article? Share it!