Ash Williams Meets Gene Simmons In New KISS/Army Of Darkness From Dynamite
Dynamite is putting together two of its bestselling brands in KISS/Army of Darkness #1, the debut issue in a new comic book series written by Chad Bowers and Chris Sims (X-Men '92, Deadpool) and illustrated by Ruairi Coleman (Star Wars: Rebels, TMNT Amazing Adventures). In the February issue, KISS is on top of the world and rocking faces until the night disciples of The Destroyer show up and the band disappears. With the tour canceled, a young Ash misses one of the most important events of his life that will change his destiny. Now the Chosen One has to get back on the right path.
Bowers says:
"With Ash vs. The Army or Darkness, Chris and I were given kind of carte blanche to do whatever we wanted to the world of AOD, and we went for broke. We introduced some new characters and concepts, and built a legacy for Ash's comics adventures that I'm immensely proud of, but not in a million years could I have guessed we'd get to continue that momentum with the added bonus of tossing the world's greatest rock n' roll band into the mix! I've been in the tank for KISS since I was in middle school. I remember buying the KISS tribute album, KISS My Ass for the Lemonheads (they covered Plaster Caster), which lead to me picking up Greatest Hits, and so on. But when I found out there was a KISS comic with blood in it, I signed up for life! Of course, I adore the songs (literally listening to Do You Love Me right now), but I'm just as obsessed with the way KISS transcends the music to become something of a genre themselves. It's something I think about a lot, honestly, so no surprise, it's a big part of our story too!"
Sims says:
"When it comes to Army of Darkness, I guess you could say that Ash is a bit of a gambler, but he's nobody's fool. And since our first story was set back at Alan Shepard High, we're looking forward to showing him some things that you can't learn in school. Okay, okay, I'll stop with the deep-cut lyrics now, but for real — if you thought Deadites at Homecoming and the Supernatural Military-Adjacent Response Team were taking Ash in a new direction, just wait until you see how we team him up with the Starchild, Space Ace, the Demon, and the Catman. In the grand tradition of the film, we're tearing up the entire space-time continuum and if you think you know how weird this is gonna get… well, you sure know somethin'!"
KISS/Army of Darkness #1 will be in the December 2017 Previews catalog and slated for release in February 2018. There will be three covers from Kyle Strahm (KISS: the Demon), Goni Montes (Mighty Morphin Power Rangers), and Ken Haeser (Ash vs the Army of Darkness).
---
---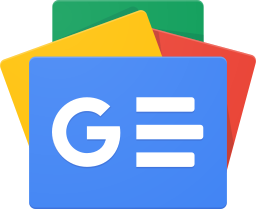 Stay up-to-date and support the site by following Bleeding Cool on Google News today!