Astonishing X-Men #11 Review: The Team Comes Together, in Time for the End
[rwp-review-recap id="0"]
X and Psylocke's plan to bring down Proteus is sprung into action. The Astonishing X-Men ambush the being to stop his reality seeds around the world. Psylocke and X use their psychic abilities to stop the spread of the reality seeds. Betsy even begins to start trusting X, and the team seems to be coming together at last.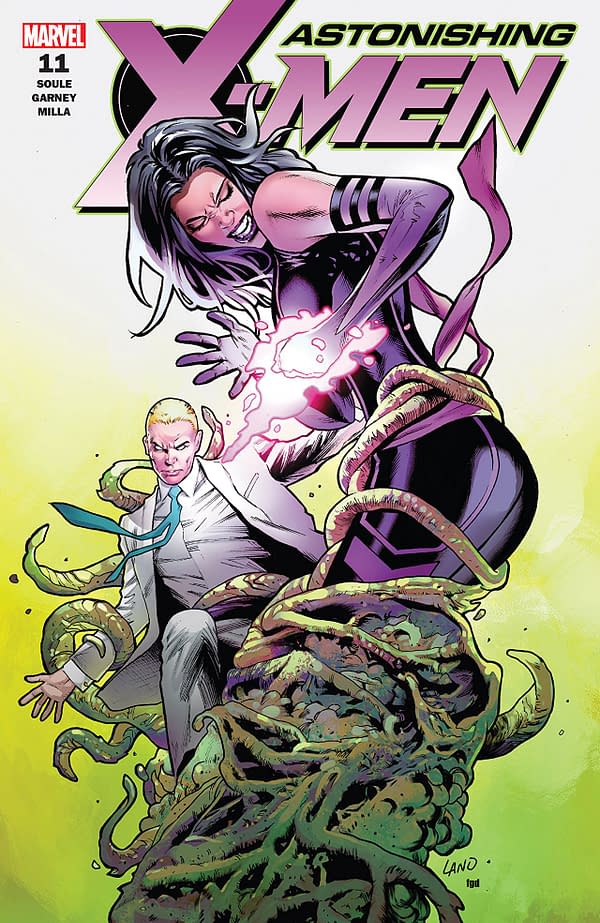 While I enjoyed this installment of Astonishing X-Men well enough, I am reminded why I left the comic. The fact that this arc is still going is something of a joke. Plus, the twist ending was predictable beyond reason, though it does undo a plot point which had been annoying me.
But, this is a somewhat positive review, so let's move onto the positives.
Proteus is a solid villain, and Charles Soule does him justice. He's an immature yet frighteningly powerful being, and he is depicted as such.
This X-Men team finally acts as a team, and we get to see this bizarre band of mutants pool their powers. Psylocke is a good choice for the leader, and not only because she is one of the best X-Men of all time (don't @ me).
The issue has a lot of creative action sequences, and they make for what is an overall fun comic.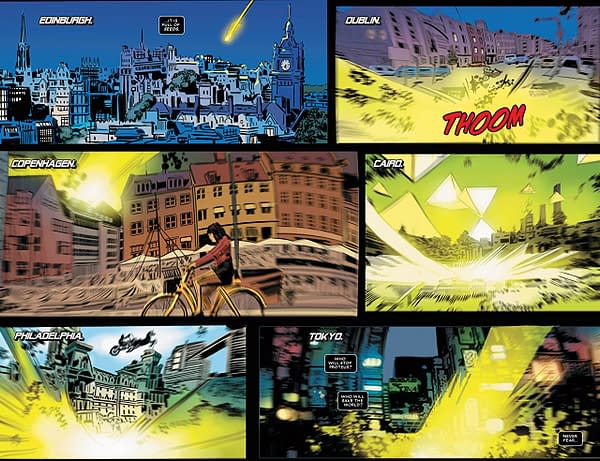 Ron Garney is a great artist choice for just about any comic you can imagine, and he plies his talents well here. Contrasting from Daredevil, the shadowing is far less heavy giving the world a more freeing atmosphere than ole' Hornhead's comic. Plus, Proteus' powers are depicted in a visually interesting manner. Matt Milla's color palette is wild and vivid, and that makes for a comic that catches the eye.
Astonishing X-Men #11 is another installment in a frustratingly long story, but it is a fun read nonetheless. It has its problems, but the product is both fun and visually appealing. This one gets a recommendation. Feel free to pick it up.
[rwp-review-ratings id="0"]
[rwp-review-form id="0"]