Posted in: Comics | Tagged: 2013, avatar, boom, Comics, dynamite, january, solicitations, valiant
---
Avatar, Boom, Dynamite And Valiant Solicitations For January 2013
Look at them. Avatar, Boom, Dynamite and Valiant busting to get into the front of Previews… well let's give them a little tickle by binding them fast together…
Avatar Press
DAN THE UNHARMABLE VOL 1 TPB
Retail Price: $19.99 US
Cover & Art: Rafael Ortiz
Writers: David Lapham
MR, Color, 160 pages
Whether you're looking for a detective, hired muscle, a blackmailer, or bedroom entertainment for the ladies, Dan's your man. He's not afraid of anything, and why should he be? He's completely invincible. You can beat him with a lead pipe, stick him in the oven, throw him off a bridge, or shoot him in his noggin, and it's all the same to him. All he needs out of life is just enough cash to keep him in cigarettes and beer for a night or two, and beyond that, he doesn't have a care in the world. But Dan's bohemian paradise is all about to change. Back before he was so unharmable, he left a few loose ends. Now those loose ends are growing up and their mother's been murdered, which not only means that Dan has to solve his most personal case yet, but he's now legally responsible for four human beings who are anything but unharmable… This first volume collects the complete first story arc from issues 1-6 of Dan. Explosive crime noir as written by a master of the genre, Eisner Award-winner David Lapham!
CROSSED: BADLANDS #21
Retail Price: $3.99 US
Writer: David Lapham
Cover & Art: Miguel Garrido
MR, Color, 32 pages, bi-weekly
***In stores January 16, 2013***
Amanda returns as David Lapham unleashes a punishing tale of misery at the hands of the giddily maniacal menace joined by stunning new artist Miguel Garrido! Fan favorite Crossed Psychopath survivor Amanda lost more than her hand when she escaped from Lorre…she lost her sanity. But she's found that it takes a lunatic to survive in a Crossed world. Artist Garrido delivers a vision of grueling horror that will shake you to the core as he and Lapham kick-off the four issue story "Livers." Available with a Regular cover by Garrido, Wraparound, Torture covers by Gianluca Pagliarani, and a special Red Crossed Incentive.
CROSSED: BADLANDS #22
Cover: Raulo Caceres
Writer: David Lapham
Art: Miguel Garrido
MR, Color, 32 pages, bi-weekly
***In stores January 30, 2013***
Amanda survives by keeping the uninfected at a distance even when they are within reach of intimacy. Now she's fallen in with three truly insane survivors and has to ride the wave of lunacy to escape. But as her own crushing personal demons come crashing down, the temptation to indulge in the crazy becomes more tempting than another day in the Crossed world outside. These madmen aren't hiders or scavengers…they are the livers. Available with a Regular, Torture covers by Raulo Caceres, Wraparound cover by Gianluca Pagliarani, and a special Red Crossed Incentive by Caceres.
CALIGULA: HEART OF ROME #2
Retail Price: $3.99 US
Writer: David Lapham
Cover & Art: German Noble
MR, Color, 32 pages, 2 of 6
The demon Caligula lives, but there are new rivals to him that hunt the fertile grounds of Rome. Within the would-be boy-emperor, Nero, another voice speaks and guides him to unthinkable acts. And as Laurentius searches for the monster that killed his wife, the will of Caligula begins to force Felix to commit new horrors. David Lapham has created a gripping world where the violence, sexuality, and possession of demons collide in ancient times and no one is safe from the horror. Available with Regular, Wraparound, or Gore covers by German Noble, and a special Imperial Retailer Incentive.
FASHION BEAST #5
Retail Price: $3.99 US
Writer: Alan Moore
Cover & Art: Facundo Percio
MR, Color, 32 pages, monthly, 5 of 10
Alan Moore and Facundo Percio continue to spin the complex tale that was nearly lost to the sands of time! The web of Celestine's mysterious factory spins deeper around Doll and Jonni. Though the two despise each other, their anger and frustration over the machinations of the mystic designer draw them closer to the truth. There is a reason for everything le Patron does and his ultimate goals are shifting into place. Doll's destiny has been revealed in the tarot cards, but only time will tell whether she has drawn the Fool or the Magician from the deck. Available with a Regular or Wraparound Cover by series artist Facundo Percio or Haute Couture Incentive (by Percio) or the very rare Tarot (by Paul Duffield) Incentive cover.
NIGHT OF THE LIVING DEAD: AFTERMATH #4
Retail Price: $3.99 US
Cover: Raulo Caceres
Writer: David Hine
Art: German Erramouspe
MR, Color, 32 pages, ongoing
Fans have clamored for it for years – the Night of the Living Dead series has evolved and David Hine has unleashed a new era of flesh eating ghouls. Las Vegas is overrun with zombies and the plague has spun out of control. The government is taking drastic actions to contain the horrors here and avoid the expansion of the undead into other urban areas. But a group of survivors from Sin City are finding out that these emergency containment plans have acceptable collateral damage built into their execution that could mean the end for the living and undead alike. Available with Regular Wraparound, or Gore cover by Raulo Caceres, and a special Terror Retailer Incentive.
FERALS #12
Retail Price: $3.99 US
Writer: David Lapham
Cover & Art: Gabriel Andrade
MR, Color, 32 pages, ongoing
The final issue of the second Ferals arc will leave you speechless. It is all out war on the mountain with Rikkard's wolves and the FBI. The feral townsfolk are in hiding and Dale Chesnutt has come face to face with his greatest fear. Rikkard's minions have destroyed an entire town and he plans to rip Chesnutt's heart out with a terrifying act of vengeance. The end times are here and there is no turning back from the horror. Available with a Regular, Wraparound, Gore, and special Slashed Incentive cover by series artist Gabriel Andrade.
STITCHED #11
Retail Price: $3.99 US
Writer: Mike Wolfer
Cover & Art: Fernando Furukawa
MR, Color, 32 pages, ongoing
PRODUCT DESCRIPTION: What began as Garth Ennis' modern tale of horror rooted in ancient, supernatural legend continues with Mike Wolfer and the amazing new artist Fernando Furukawa! Hidden in an opulent mansion in the jungles of Sri Lanka, antiquities collector Phillip Strathmore has just arranged for the purchase of the crown jewels of his incredible menagerie: The only surviving Stitched remaining on the Earth. And before the end of this issue, the full, true origin of the black magic which created the Stitched will be revealed for the first time! Stitched #11 is available with a Regular cover, Wraparound cover, Gore cover, and a special Ancient Evil retailer incentive cover by Fernando Furukawa.
DAN THE UNHARMABLE #9
Retail Price: $3.99 US
Writer: David Lapham
Cover & Art: Rafael Ortiz
MR, Color, 32 pages, ongoing
PRODUCT DESCRIPTION: You have never read a comic like Dan the Unharmable. Looking for something that is three parts crazy and one part outrageous? Step into the drug induced world that David Lapham has created and you'll wonder where reality has retreated to. Lizzy gets closer to the truth about her mother's relationship with Dan. All she has to do is survive the most insane audition anyone has ever endured and the answers will be revealed. But there's no easy answers on the lunatic casting couch… only hard ones. Available with a Regular, Wraparound, and special Retro Incentive cover by series artist Rafael Ortiz.
CROSSED: BADLANDS #17 AUXILIARY ED
Retail Price: $3.99 US
Cover: Raulo Caceres
Writer: David Hine
Art: Eduardo Vienna
MR, Color, 32 pages, bi-weekly
PRODUCT DESCRIPTION: Tales from the Crossed continues with this classic "EC Homage" theme by Raulo Caceres and limited to 1000 copies.
CROSSED: BADLANDS #18 AUXILIARY ED
Retail Price: $3.99 US
Cover: Raulo Caceres
Writer: David Hine
Art: Eduardo Vienna
MR, Color, 32 pages, bi-weekly
PRODUCT DESCRIPTION: They're creepy and their kooky, but in the world of the Crossed they're also guaranteed to give you bloody nightmares. Raulo Caceres serves up a frightening "EC Homage" on this 1000 copy limited first printing cover.
CROSSED: BADLANDS #11 MEAN SPIRITED CVR
Retail Price: $5.99 US
Cover: Gianluca Paligrini
Writer: David Lapham
Art: Jacen Burrows
MR, Color, 32 pages, bi-weekly
PRODUCT DESCRIPTION: This mean spirited cover by Gianluca Paligrini will make you look over your shoulder after reading. Limited to only 850 copies, you will wish you hadn't subjected yourself to the pure evil of this vile act caught on cover.
Boundless
LADY DEATH #25
Retail Price: $3.99 US
Cover: Pow Rodrix
Writer: Mike Wolfer
Art: Marc Borstel
MR, Color, 32 pages, monthly
This is it: The most incredible turning point in the history of the LADY DEATH series itself! Having returned to the Under Realm Lady Death finds that everything she knew and understood about herself, her magical heritage and her powers have been irrevocably shattered. Not only must she come to terms with new abilities which make her the true embodiment of Death, Hope must also contend with an Under Realm ruled for seven years by her half-sister Tormina. Welcome to the debut of the incredibly lush, painted illustrations of new series artist Marc Borstel! Available with Regular and Wraparound covers by Pow Rodrix, Sultry cover by Renato Camilo, and incentive Art Deco cover by painter Michael Dipascale!
WAR GODDESS #12
Retail Price: $3.99 US
Cover: Jason Eden
Writer: Mike Wolfer
Art: Andres Ponce
MR, Color, 32 pages
The epic final issue! It's a desperate, all-out showdown on the streets of San Francisco between the War Goddess Pandora and the blood-thirsty villainess from the dark matter dimension! Abandoned by the spider-like Widow, the fate of the city- and possibly the world- lies in the hands of the Girl Of Myth, but even with Hellina's help, will her arsenal of ancient, magically-enhanced weapons, and the battle savvy be enough defeat the invader and her army of undead? Available with a Regular cover by Jason Eden, Wraparound cover by Pow Rodrix, Sultry cover by Matt Martin, as well as a special Art Nouveau Retailer Order Incentive by painter Michael Dipascale!
LADY DEATH #21 AUXILIARY
Retail Price: $3.99 US
Cover: Juan Jose Ryp
Writer: Mike Wolfer
Art: Marcelo Mueller
MR, Color, 32 pages, monthly
PRODUCT DESCRIPTION: Fan favorite Juan Jose Ryp delivers an unforgettable Lady Death cover in this sexy first printing edition of #21 that is limited to just 1250 copies!
LADY DEATH #20 LAVA LEOPARD CVR
Retail Price: $9.99 US
Cover: Michael Dipascale
Writer: Mike Wolfer
Art: Marcelo Mueller
MR, Color, 32 pages, monthly
PRODUCT DESCRIPTION: Painter Michael Dipascale shows that even standing next to a molten feline, Lady Death proves that sometimes it's the attitude that makes her smolder hotter than any magma. Limited to just 850 copies, this rare cover will heat up your collection.
LADY DEATH #21 LITTLE RED DEAD
Retail Price: $9.99 US
Cover: Juan Jose Ryp
Writer: Mike Wolfer
Art: Marcelo Mueller
MR, Color, 32 pages, monthly
PRODUCT DESCRIPTION: Twisted fairy tales never looked so fine – artist Juan Jose Ryp proves that Lady Death isn't afraid of the big bad wolf with this Grimm inspired image that is limited to just 850 copies!
Boom! Studios
ADVENTURE TIME FIONNA & CAKE #1 (OF 6) MAIN CVR
(W/A) Natasha Allegri (CA) Jab, Joe Quinones, Vera Brosgol, Ethan Riley, Frank
FAN-FAVORITE ADVENTURE TIME SENSATIONS FIONNA AND CAKE ARRIVE TO THE HIT ADVENTURE TIME COMIC!
Join Cake the Cat and Fionna the Human in this totally algebraic new adventure, written and drawn by FIONNA AND CAKE creator and ADVENTURE TIME storyboard artist Natasha Allegri! When Fionna rescues a feral flame boy from a pack of wild fire lions, it starts her on a quest she'll never forget… Don't miss out on this sure-to-be INSANELY popular new ADVENTURE TIME mini-series!
ADVENTURE TIME #12
(W) Ryan North (A) Shelli Paroline, Braden Lamb (CA) Chris Houghton, Zack Sterling, Lilli Carre, David King
THE HOTTEST ALL-AGES COMIC CELEBRATES ITS ONE YEAR ANNIVERSARY!
BMO's sick, but it's not just any virus…it's a magical virus! And now, Finn and Jake have to seek out a sorta-no-good-very-bad wizard to set things right! Don't miss the latest issue of what critics called "the best series of 2012!"
ADVENTURE TIME MARCELINE SCREAM QUEENS #1 BALTIMORE COMIC CO
(W/A) Meredith Gran, Nick Edwards (CA) Shelli Paroline, Braden Lamb
There's nothing more smashing than this totally math variant cover by Shelli Paroline and Braden Lamb (ADVENTURE TIME, ICE AGE) previously available exclusively only at Baltimore Comic-Con! Quantities are limited, allocations may occur.
BRAVEST WARRIORS #4 (OF 6) MAIN CVRS
(W) Joey Comeau (A) Mike Holmes (CA) Tyson Hesse, Victoria Ying, Zac Gorman, Nate Bulmer
THE NEW SERIES FROM THE CREATOR OF ADVENTURE TIME IS NOW ONGOING! DON'T MISS THE BODACIOUS CONCLUSION TO THE DEBUT ARC!
The Bravest Warriors have to band together to defeat the most nefarious villain of all…Sadness, bro! But Sadness isn't going down without a weepy fight! The totally awesome comic adaptation of the new show from ADVENTURE TIME creator Pendelton Ward!
PEANUTS VOL 2 #5
(W/A) Charles M. Schulz, Vicki Scott (CA) Vicki Scott
Peanuts is back for the new year with Snoopy's most beloved personality taking center stage… The Flying Ace! Will his Sopwith Camel hold up against the Red Baron long enough for Snoopy to make it back to the café for a cold, tall root beer? Charles Schulz's beloved creations keep going strong with all-new stories mixed in with Schulz original Sunday strips.
GARFIELD #9
(W) Mark Evanier (A) Gary Barker & Various (CA) Gary Barker, Dan Davis
What's Garfield's New Year's Resolution? More Lasagna, more pizza, and never ever to wake up on a Monday! Our amazing team returns in 2013 to bring you two more ALL-NEW Garfield stories, and this time they brought along a friend: the legendary artist Al Jaffee, who draws this month's variant cover! Make sure to reserve your copy today!
ROGER LANGRIDGES SNARKED TP VOL 03
(W/A/CA) Roger Langridge
Eisner Award-winning creator Roger Langridge (THE MUPPET SHOW, THOR: THE MIGHTY AVENGER) returns as his critically acclaimed series SNARKED comes to its thrilling conclusion! After a perilous high seas journey, our heroes have finally reached their destination: Snark Island. But what dangers will they encounter on their search for the missing Red King? Will Scarlett be able to save the kingdom from the clutches of the dastardly royal advisors? And what will become of the Walrus and the Carpenter?
Collecting issues 9-12 of 2012's Eisner-winning "Best Publication for Kids", join Queen Scarlett, baby Rusty, the Walrus, and the Carpenter as this chapter of their story comes to a close. This remarkable collection also features exclusive bonus content from Roger Langridge!
DEATHMATCH #2 MAIN COVERS
(W) Paul Jenkins (A) Carlos Magno (CA) Whilce Portacio, Trevor Hairsine
The battle royale continues as the world's greatest superheroes are forced to fight each other to the death in a mysterious, otherworldly prison. Who will be crowned the victor in this month's grudge match? More importantly, who will be the loser? And will the cabal of Sable, Meridian, Sol Invictus, and the Manchurian be able to decipher the mysteries of the prison before one of them is selected to enter the arena?
Written by industry legend Paul Jenkins (SENTRY, INHUMANS) and drawn by comics superstar Carlos Magno (PLANET OF THE APES, TRANSFORMERS), DEATHMATCH is a dark, psychological deconstruction of the superhero genre that can't be missed.
FREELANCERS #4 MAIN CVRS
(W) Ian Brill (A) Josh Covey (CA) Reilly Brown, Drew Johnson
The wild and crazy first arc of the breakout hit series comes to its thrilling conclusion! Val and Cass' hunt for their missing man (and the rest of their payday) has led them back to the Kung Fu Orphange where they built their bonds and learned how to break bones. Now, they will learn secrets about the dojo that should have stayed buried… Oh, and that missing man? He's back & ready to kick their butts. Another round of fire from Ian Brill & Joshua Covey!
SUPURBIA ONGOING #3 MAIN CVRS
(W) Grace Randolph (A) Russell Dauterman (CA) Stéphane Roux, Russell Dauterman
THE FAN-FAVORITE PHENOMENON CONTINUES! After last month's shocking events, Hella struggles to keep her carefully constructed suburban world from crumbling around her. While Jeremy and Eli attempt to escape the jungles of Mongolia, with the Daughters of Bright Moon hot on their tail, the Jenkins marriage hits a snag as Tia wishes to rejoin the "work force," Zari and Sara's play-date is crashed by an uninvited visitor; and Gio makes an announcement that shocks the world, but none more so than Paul's. All that, AND a cliffhanger that will have everyone talking. Don't miss it!
STEED AND MRS PEEL ONGOING #5 MAIN CVRS
(W) Caleb Monroe (A) Will Sliney (CA) Lorena Carvalho, Dan Davis
Mods…IN SPACE….
It's well established that our spies are the swingingest secret agents in all the land, but what about in the galaxy? Emma Peel and John Steed enter the Space Race, thanks to the rocket-fueled talents of Caleb Monroe and Will Sliney!
HELLRAISER ROAD BELOW #4 (OF 4) (MR)
(W) Brandon Seifert (A) Haemi (CA) Tim Bradstreet, Nick Percival
FINAL ISSUE! DON'T MISS THE HORRIFYING CONCLUSION! Ruling Hell isn't as easy as it looks… Kirsty Cotton has been thrown into the middle of a decades-long family feud, and her choices will end it once and for all. The bloody finale to Kirsty Cotton's "Year One" story!
PLANET O/T APES CATACLYSM #5 MAIN CVRS
(W) Corinna Bechko, Gabriel Hardman (A) Damian Couceiro (CA) Gabriel Hardman, Charles Paul Wilson III
BRAND NEW ARC! PERFECT JUMPING-ON POINT FOR NEW READERS!
After the destruction of Ape City, Doctor Zaius, his family, Cornelius and Marcus are faced with the difficult and often treacherous task of rebuilding…but what terror lies beneath the ruins? Find out what the Ape City cataclysm has awoken…
PLANET OF THE APES TP VOL 04
(W) Daryl Gregory (A/CA) Carlos Magno
THE PLANET OF THE APES SAGA CONTINUES! Don't miss the fourth volume of the sci-fi masterpiece that pits man versus ape in the continuity of the landmark original feature film. The world has changed — humans seemingly have learned their place, and the utopia that Voice Alaya sought for her people has seemingly arrived at last. Writer Daryl Gregory and artist Carlos Magno continue their critically acclaimed run on PLANET OF THE APES!
Along with issues #13-16, this volume also collects the PLANET OF THE APES ANNUAL, including stories by Jeff Parker (HULK, THUNDERBOLTS), writer/artist Gabriel Hardman (HULK, AGENTS OF ATLAS), and Corinna Bechko (HEATHENTOWN, FEAR ITSELF: THE HOMEFRONT), and artist John Lucas (UNCANNY X-FORCE)! FANBOYS VS ZOMBIES #10 MAIN CVRS
(W) Sam Humphries, Shane Houghton (A) Jerry Gaylord (CA) Dominike "Domo" Stanton, Jerry Gaylord
Hey… you remember Rob and Burger? Two of the founding members of the Wrecking Crew, one of them had a thing with Jenna and the other was a bit loose in the cage with a penchant for going hyphy? Whatever happened to those dudes? FIND OUT HERE, in the very first FvZ flashback issue!
HYPERNATURALS #7 MAIN CVRS
(W) Dan Abnett, Andy Lanning (A) Andres Guinaldo, Tom Derenick (CA) Tom Derenick, Kris Anka
With their greatest enemy on the loose, the Hypernaturals are left with little choice but to pursue the only avenue of inquiry they have left, one that might save the Quantinuum, or plunge the universe into a greater, more terrifying darkness…
HIGHER EARTH #9 MAIN CVRS
(W) Sam Humphries (A) Francesco Biagini (CA) Frazer Irving, Garry Brown
Author(s): Sam Humphries
THIS IS IT, THE FINAL ISSUE!
For the first time in her life, Heidi is absolutely certain of what she must do next…and Rex is forced to face the consequences of the events he has set in motion, as the final push against HIGHER EARTH comes to its epic conclusion!
EXTERMINATION #8 MAIN CVRS
(W) Simon Spurrier (A) V Kenneth Marion (CA) Tom Derenick, Antonio Fuso
FINAL ISSUE! It all ends here — in the heart of the Abattoir, Nox and Red Reaper attempt to unleash Absolute on the world. Will their final gamble succeed in ridding our dimension of the EDDA infiltration? Will they both survive the encounter? And what will become of the post-post-apocalypse? The superhero epic comes to its conclusion, straight from the minds of Simon Spurrier and artist V Ken Marion!
Dynamite Entertainment
GARTH ENNIS' BATTLEFIELDS #3 (OF 6): THE GREEN FIELDS BEYOND PART 3
32 pages FC • $3.99 • Mature
Written by Garth Ennis
Art & cover by Carlos Ezquerra
Only one chance remains to save the encircled British forces from being overrun, and that's an armored drive straight down the valley of death to smash through the Chinese lines. Stiles and his crew find themselves leading the charge- and meeting their destiny, in the final installment in the story of the Tankies.
JENNIFER BLOOD #23
32 pages FC • $3.99 • Mature
Written by Al Ewing
Art by Kewber Baal
Cover by Mike Mayhew
We find out the last bloody details of what happened to Revere, New Mexico. Who survived and what was left of them? Meanwhile, Prisoner #060665 – Jessica Blute – is beginning her first day in Las Chacales Women's Correctional Facility. And maybe – just maybe – her last day alive.
JENNIFER BLOOD: FIRST BLOOD #5 (of 6)
32 pages FC • $3.99 • Mature
Written by Mike Carroll
Art by Igor Vitorino
Cover by Mike Mayhew
For twelve years, Jessica Blute has successfully hidden her blood-drenched past, but deep down she has always known that her new life as Jennifer Fellows was at best a temporary fix.
Now, caught spying on Wendell Cortland by his henchman Rudy Hooper, Jen is forced to take action, finally setting in motion a chain of events that will change her life forever…
… and God help anyone who gets in her way.
DAMSELS #5
32 pages FC • $3.99
Written by Leah Moore, John Reppion
Art by Aneke
Cover by Joseph Michael Linsner
From the tales of Cinderalla, Sleeping Beauty, The Little Mermaid and Snow White comes Damsels!
Transported magically to the northern Enchanted Forest, Rapa and Heinrich find themselves under the protection of an axe-wielding woods-woman. Out on the desolate Myvathen Mire our little mermaid seizes the chance to confess all to her beloved prince. King Oberon welcomes new recruits to his faerie army as the secret of what lies at the heart of the Enchanted forest, and what is at stake in the war to come, is revealed.
PETER CANNON: THUNDERBOLT #5
32 pages FC • $3.99 • Teen +
Written by Steve Darnall, Alex Ross
Art by Jonathan Lau
Covers by Alex Ross (50%), Stephen Segovia (50%)
In "Street Level," a troubled inventor decides to combat Peter Cannon's mysterious dragon with one of his own. It's up to Thunderbolt to save Manhattan from the threat of a fire-breathing monster that he can't control—and when things looks darkest, he finds help from an unexpected source.
THE SPIDER #8
32 pages FC • $3.99 • Teen +
Written by David Liss
Art by Ivan Rodriguez
Cover by Francesco Francavilla
Richard Wentworth never wanted anything to do with his father's arms-dealing corporation, but control of it has landed in his hands – along with a whole lot of trouble. When weapons go missing from within the company, Wentworth begins an investigation that leads him to a dangerous terrorist plot that threatens to destroy the company, and much more! BIONIC MAN VS BIONIC WOMAN #1
DYNAMIC FORCES
(W) Keith Champagne (A) José Luis (CA) Ardian Syaf & Various
Steve Austin joins forces with the FBI to track down a mysterious, seemingly-bionic, serial killer. But when the Bionic Man disappears, only Jamie Sommers has a chance to find him. But if their paths cross, will it be as friends, lovers…or mortal enemies. Welcome to ARTIFICIAL (part 1 of 6). Nothing will ever be the same!
BIONIC MAN #18
DYNAMIC FORCES
(W) Aaron Gillespie (A) Edgar Tadeo (CA) Edgar Tadeo, Mike Mayhew
Caught in a lethal crossfire between a growing rebellion and a vicious dictator determined to hold on to power at any cost, the Bionic Man must enlist help if he's to make it to Libue's capitol city in time to stop certain catastrophe. Once there, Steve navigates the bloody streets, desperate to locate the country's nuclear weapons before it's too late. But as time ticks away, he uncovers a plot far more insidious than he expected.
THE BIONIC WOMAN #10
32 pages FC • $3.99 • Teen +
Written by Paul Tobin
Art by Juan Antonio Ramirez
Cover by Erik Jones
THE FINAL ISSUE!
The conclusion of the Fembot War in Russia, with the Bionic Woman caught in the middle! And when all hell is breaking loose in Mother Russia, will Jaime be forced to be Mother Fembot? It's the hardest decision of Jaime's life when her mind is the key to fembot salvation, but her finger is on the trigger of fembot annihilation!
BIONIC WOMAN TP VOL 01 MISSION CONTROL (C: 0-1-2)
DYNAMIC FORCES
(W) Paul Tobin (A) Leno Carvalho & Various (CA) Paul Renaud
Just because they could rebuild her, doesn't mean her life isn't a wreck! After Jaime Sommers suffers a horrific parachute accident, her then-boyfriend, Steve Austin, convinces his superiors to save her life using similar bionic parts to the ones that made him the Bionic Man. The doctors / scientists replace both Jaime's legs. Her right arm. Her ear. And a few other surprises! Now, she's the Bionic Woman, and her body is faster, and stronger, but much of the memory of her past life is missing. But old lives have a way of popping back up again, and when the recipients of the earliest bionic prototypes are being killed across the globe, horribly murdered with their bionic parts stolen, Jaime has to put her new life in Paris on hold. Especially since it now looks like the mysterious killers are done with the small fry. They want the upgrade. They want the Bionic Woman! It's bullets, bionics, and baguettes in the city of love in this trade paperback collecting issues #1-6 of The Bionic Woman series, complete with a cover gallery.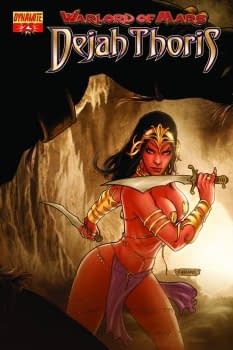 SHERLOCK HOLMES LIVERPOOL DEMON #2 (OF 5)
DYNAMIC FORCES
(W) Leah Moore, John Reppion (A) Matt Triano (CA) Francesco Francavilla
The streets of Liverpool are abuzz with rumors of a demon known as Spring Heeled Jack loose in the city. Sherlock Holmes and Doctor Watson visit the city Bridewell to examine the body of one of Jack's supposed victims but find the officer in change, Inspector Thornton, unimpressed by The Great Detective's reputation. Meanwhile, a collection of mysterious, eldritch Australian Aboriginal artifacts arrive at the William Brown Museum while, in the city's underworld, crime lord Mr. Drummond comes up with a novel solution to the problem of a lost dog.
WARLORD OF MARS #27 (MR)
DYNAMIC FORCES
(W) Robert Place Napton (A) Carlos Rafael (CA) Paul Renaud
A lost city and an unexpected storm give Dejah Thoris and Kantos Kan more than can handle when they are entrusted to protect a bratty young princess with a price on her head!
WARLORD OF MARS DEJAH THORIS #23 (MR)
DYNAMIC FORCES
(W) Robert Place Napton (A) Carlos Rafael (CA) Paul Renaud, Fabiano Neves
A lost city and an unexpected storm give Dejah Thoris and Kantos Kan more than can handle when they are entrusted to protect a bratty young princess with a price on her head!
GAME OF THRONES #14 (MR)
DYNAMIC FORCES
(W) George R. R. Martin, Daniel Abraham (A) Tommy Patterson (CA) Mike S. Miller
Daniel Abraham's riveting adaptation of the fantasy masterwork by George R. R. Martin continues. When three lords owing allegiance to Riverrun come to King's Landing to complain of Ser Gregor Clegane, it falls to Eddard Stark, in the absence of the king, to pass judgment. He declares the brutish Clegane, a bannerman of House Lannister, guilty of treason and dispatches men to bring him to justice. Knowing that this will increase the enmity of the powerful Lannisters, Eddard decides that he must send his daughters, Sansa and Arya, home to Winterfell. Meanwhile, another Lannister, Tyrion-the Imp-gains savage new allies in his quest for vengeance against Lady Stark. And Eddard, enlightened by the unwitting Arya, moves against Cersei Lannister . . . yet acts with a mercy he may come to regret.
PATHFINDER #5
DYNAMIC FORCES
(W) Jim Zubkavich (A) Andrew Huerta (CA) Lucio Parillo & Various
Captured by the cult behind the goblin plague and subjected to nightmarish rituals, the Pathfinder adventurers see only darkness on the road ahead. Hope lies with their oldest member who narrowly escaped – Hidden, alone and unsure… one soul against a hundred pairs of gnashing teeth and a cult of demonic evil.
Paizo's incredible award-winning fantasy world, fiction line and tabletop RPG is now the ultimate fantasy comic from Dynamite Entertainment. Includes over 5 pages of character profiles and Pathfinder RPG game statistics, plus an EXCLUSIVE removable, playable tactical map and poster. VAMPIRELLA STRIKES #1
DYNAMIC FORCES
(W) Tom Sniegoski (A) Johnny D. (CA) Michael Turner & Various
Fearful that her monstrous nature is taking control, Vampirella takes solace in some extreme violence, and conversation, all topped off with a nice glass of Merlot, in a Boston tavern overrun by the demonic in the first part of this six issue story. Living in a world of growing supernatural threats, Vampirella never knows what she will be facing from one moment to the next, but what she finds waiting for her in her Boston Brownstone when she returns from a night of hunting is the most unexpected of all. Angels of Heaven sent by God . . . and they want Vampirella to work for them.
VAMPIRELLA #27
DYNAMIC FORCES
(W) Brandon Jerwa (A) Hubert Khan Michael (CA) Fabiano Neves & Various
The 2-part "Theories of Relativity" story begins here! Secrets – and maybe a little blood – are certain to be spilled when Vampirella finds herself in the midst of an unexpected family reunion. The revelations don't stop there – we're also pulling back the curtain to reveal the origin stories of Criswell and The Conjuress! How are they connected, and what does their bond have to do with Vampirella's mother, Lilith?
VAMPIRELLA TP VOL 03 THRONE OF SKULLS (C: 0-1-2)
DYNAMIC FORCES
(W) Eric Trautmann (A) Jose Malaga, Patrick Berkenkotter (CA) Paul Renaud
WELCOME TO THE END OF DAYS! A mysterious hijacking – by an undetectable force which leaves only death in its wake – lures Vampirella to Russia, and deeper into a deadly conspiracy where nothing is what it seems. At the request of Vampirella's allies – the Vatican's paranormal covert strike force, Cestus Dei – the blood-drinking scourge of the supernatural travels to Russia, on the hunt for a terrifying killer with a gift for murder. But there's more at play than a simple search-and-destroy mission. Complicating matters is the return of the King of the Vampires, Dracula – more powerful than ever before, and determined to consecrate an unholy pact with ancient, unknowable forces that even the lords of Chaos and Order wisely fear. War is on the horizon, and only one who has worn the Crown of Worms can sit upon a Throne of Skulls. Old foes are reborn, alliances are broken, and nothing in Vampirella's world will ever be the same! Collecting issues #12-20 of the popular ongoing Vampirella series, with a complete cover gallery.
ART OF VAMPIRELLA WARREN COVERS HC (C: 0-1-2)
DYNAMIC FORCES
(W) Roy Thomas, Jose Villarrubia (A) Frank Frazetta & Various (CA) Jose Gonzalez
In 1969 an iconic image of a mysterious female and the backdrop of an alien moon popped up on America's newsstands and forever became the fantasy of millions of young adult males! Dynamite Entertainment is celebrating these classic images of the original Vampirella series by presenting fans with The Art Of Vampirella: The Warren Covers which will feature every image to grace the cover of the Vampirella magazine from issue 1 through 112 and the 1972 Annual. Showcased in their purest form, every image presented in this volume will be without logos and cover type. This is the first time anywhere that fans can see how the original works of art looked before any design elements were placed over them. Featuring the art of Frank Frazetta, Sanjulian, Enrich, Ken Kelly along with photo covers of the beautiful Barbara Leigh dressed as Vampirella! This is sure to be one of the hottest collectibles in Vampirella history! MASKS #3
DYNAMIC FORCES
(W) Chris Roberson (A) Dennis Calero (CA) Alex Ross & Various
With criminals and corrupt politicians in power, the masked vigilantes are on the run. The Spider ventures to Albany to investigate the newly elected governor who has signed all of the unjust measures into law, while Green Hornet seeks to find the secret masters of the Justice Party. The Shadow encounters other heroes who have run afoul of the Black Legions, and still more individuals are inspired to don masks and take to the streets in the name of justice. SHADOW #10
DYNAMIC FORCES
(W) Victor Gischler (A) Aaron Campbell (CA) Alex Ross & Various
Revolutionary Part 3 (of 4) – The Shadow, along with faithful sidekick and pilot Miles Crofton and new partner in adventure George Orwell, pursues The Black Sparrow across the war-torn Spanish countryside. Cranston must decide how he's going to confront the woman who is both former lover and current adversary, but there is a new player in the mix! Just who is the maniacal El Rey? The Shadow must thwart El Rey's plot to rise from the debris of a war shattered nation and install himself as supreme ruler.
EVIL ERNIE #4
DYNAMIC FORCES
(W) Jesse Blaze Snider (A) Jason Craig (CA) Daniel Brereton & Various
ORIGIN OF EVIL PART 4! It's Ernie versus Smiley with a dead Angel on the floor between them! Someones keeping secrets, is it Smiley? Plus, Buford escapes to Death Row with a new and bizarre plan of action! First: Release the TWELVE Death Row inmates who have giving Ernie nightmares for the past five years! Second: Have his hostage, Thana perform…waaait. We've said too much.
JIM BUTCHERS DRESDEN FILES GHOUL GOBLIN #1
DYNAMIC FORCES
(W) Jim Butcher, Mark Powers (A) Joe Cooper (CA) Ardian Syaf
An original comic series set in the official Dresden Files continuity!
Harry Dresden has survived the events of Fool Moon – barely – but all is not well in his world. He's still alienated from his closest friend, Karrin Murphy, and on exceedingly poor terms with Chicago's number one gangster, John Marcone. And that's just the small stuff — the creatures of the Nevernever don't take vacations and aren't particularly worried about Harry's friendships or love life.
RED SONJA #76
DYNAMIC FORCES
(W) Brandon Jerwa (A) Jack Jadson (CA) Lucio Parrillo
THE CRIMSON WELL: Part 1 (of 6)-The She-Devil has been suspiciously absent for nearly a full season. There are many rumors and tall tales surrounding her disappearance, but the truth of the matter is far more outlandish, and terrifying, than any tavern story. Following the PROPHECY event, Red Sonja has placed herself in exile, desperately hoping to protect the world from the demonic influence that threatens to consume her very soul.
THE SPIDER TP VOL 01 TERROR O/T ZOMBIE QUEEN (C: 0-1-2)
DYNAMIC FORCES
(W) David Liss (A) Colton Worley (CA) Alex Ross
The Spider, one of the most celebrated pulp heroes of all time is back, and re-launched into the 21st century! Richard Wentworth is a decorated war hero who has sacrificed everything, including the woman he loves, for duty. But the New York City Wentworth returns to is riddled with crime and corruption. With the police overwhelmed and a populace helpless, Wentworth becomes The Spider, a vigilante as ruthless and merciless as the criminals he hunts. But now there's a new danger on the rise. A deranged woman called Anput has begun a series of attacks that turn ordinary citizens into mindless zombies, bringing New York and the police force to its knees. Wentworth will stop at nothing to save the city he's sworn to protect, but in the process he will risk his family, his friends, and the woman he still loves.

GUTTERS ABSOLUTE COMPLETE OMNIBUS HC VOL 03 (MR) (C: 0-1-2)
DYNAMIC FORCES
(W) Ryan Sohmer (A) Various (CA) Tom Richmond
The Absolute Ultimate Gutters Omnibus Volume 3 is the newest collection of the wildly popular Gutters comic. Written by Ryan Sohmer (Least I Could Do, Looking For Group), Gutters is a series of standalone pages that parody the comic book industry and the heroes and characters that dwell within. Each page is penciled, inked and colored by a different artist, varying from industry veterans to newcomers. Volume 3 is an over-sized full color (and glossy) printed book. With a cover by Tom Richmond (of MAD magazine fame) and a forward by C.B. Cebulski (Marvel comics wunderkind), this is a book that your customer will love.
THE LONE RANGER #13
DYNAMIC FORCES
(W) Ande Parks (A) Esteve Polls (CA) Francesco Francavilla
"Ghost Town". The first in a series of single issue stories, and a perfect jumping on point. The Lone Ranger and Tonto come across a small Western town that harbors great suffering. That suffering resonates through time, to the Ranger's own past, and to the future. Can the Lone Ranger and Tonto find a way to replace that suffering with hope? DARK SHADOWS #14
DYNAMIC FORCES
(W) Mike Raicht (A) Guiu Vilanova (CA) Francesco Francavilla
The future of Collinwood has been glimpsed. Barnabas and his clan are headed towards dark days. What are those who endured it willing to sacrifice to make sure it never happens? Is it too late for some, or is there one last drastic measure one member of the clan can make to make the future unknown again?
ROBERT JORDAN WHEEL OF TIME EYE O/T WORLD #33
DYNAMIC FORCES
(W) Robert Jordan, Chuck Dixon (A) Francis Nuguit (CA) Adam Moore
Moiraine has at last delivered Rand and the others safely to the realm of the Green Man, where the Eye of the World rests and the last battle shall take place. But they are not the only ones who have found this place — Balthamel and Aginor, two of the Forsaken, have found their way there as well, and now they know precisely who they're looking for. Robert Jordan's epic WHEEL OF TIME continues here!
VOLTRON #12
DYNAMIC FORCES
(W) Brandon Thomas (A) N. Steven Harris (CA) Sean Chen
Everything is changing for the Voltron Force. One of their number has perished, another casualty of the turmoil engulfing the galaxy. One of them is intending to leave the unit permanently for a much different life. One of them is receiving the opportunity of a lifetime, even though they might not be ready. One of them is committed to saving everything there is. And one, well one of them is carrying a secret that ensures they'll never again be welcome amongst their ranks. One door closes and three more open in "31 Days," as the Galaxy Alliance decides just how many more Voltrons are truly necessary to defend the universe…
Valiant Entertainment
X-O MANOWAR #9
Written by ROBERT VENDITTI
Art & Cover by TREVOR HAIRSINE
Pullbox Exclusive Variant by CARY NORD
Variant Cover by CLAYTON CRAIN
The countdown to PLANET DEATH starts now!
New York Times best-selling author Robert Venditti and superstar artist Trevor Hairsine (Ultimate Six, Cla$$war) kick off the two-part prologue that will lead to the X-O Manowar event nearly a year in the making. The Vine invasion fleet has finally reached Earth, and they aren't leaving until they reclaim their sacred X-O Manowar armor. Standing in their path is Aric of Dacia, the first human to ever wield the armor's power. But the armor is capable of so much more than even Aric knows and he'll face adversaries old and new in his battle to save humanity from extinction. The war begins here!
$3.99/Rated T+/32 pgs.
ON SALE JANUARY 23rd
—
ARCHER & ARMSTRONG #6
Written by FRED VAN LENTE
Art & Cover by EMANUELA LUPACCHINO
Variant Cover by PATRICK ZIRCHER
The all-new Geomancer must battle the "Wrath of the Eternal Warrior."
Throughout all of human history, the sacred lineage of the Geomancers has protected Earth from all who would seek to do it harm. But, now, a new Geomancer has been chosen – and she's stuck keeping Archer & Armstrong out of harm's way! But why has Kay McHenry been selected to wield this exceptional power? And just what is her connection to the Eternal Warrior's blood vendetta? Only Gilad knows for sure…but he won't be answering until he's left Archer & Armstrong bloodied, broken and brutalized by his own fist and steel.
Plus: more of the Eternal Warrior's exploits throughout history revealed!
$3.99/Rated T+/32 pgs.
ON SALE JANUARY 16th
—
BLOODSHOT #7
Written by DUANE SWIERCZYNSKI
Art by MATTHEW CLARK
Cover by KALMAN ANDRASOFSZKY
Variant Cover by TREVOR HAIRSINE
In the beginning… Bloodshot: Harbinger Hunter!
At last – a special origin issue revealing Bloodshot's hidden history in the Valiant Universe! Recently, the unstoppable, nanite-infused weapon known as Bloodshot was set free by the mysterious Dr. Kureitch, who implied that the two of them shared a past…and many, many secrets. Now, we will finally see how far back their twisted, symbiotic relationship goes. Bloodshot and Dr. K used to be extremely skilled at tracking and slaughtering [REDACTED], and the results of one botched mission in particular now threatens to rock the Valiant Universe to its core…
Questions will be answered. Alliances will be betrayed. And body counts will tallied.
It's the moment you've been waiting for – and it's one that will leave you reeling.
$3.99/Rated T+/32 pgs.
ON SALE JANUARY 16th
—
HARBINGER #8
Written by JOSHUA DYSART
Art by PHIL BRIONES
Cover by MICO SUAYAN
Variant Cover by KHARI EVANS
Linewide Variant by JEFF LEMIRE
The Renegades recruit their newest member – Torque!
In a shed in the backwoods of Northern Georgia lives a meek, sequestered teen named John Torkelson. Raised just this side of feral, and on a steady diet of MMA and reality TV, fried catfish and Cheeto pie, he's a firm believer that women should be seen and not heard (though he really hasn't met many). But when four strange, super-powered outlaw teenagers suddenly appear in the woods outside his shed, Torkelson's life takes a turn he could've never imagined. Now the boy his poppa called "Stump" is about to become more man than he could've ever imagined. But then…what exactly is a "real man"? For that matter, what's a real hero? Only one thing's certain, the Renegades are about to get a hell of a lot stronger.
$3.99/Rated T+/32 pgs.
ON SALE JANUARY 23rd
—
SHADOWMAN #3
Written by JUSTIN JORDAN & PATRICK ZIRCHER
Art & Cover by PATRICK ZIRCHER
Variant Cover by DAVE JOHNSON
Down and out in the Deadside.
Jack Boniface, the new Shadowman, finds himself trapped in the Deadside with no hope of rescue – and on the run from the otherworldly horrors that dwell there. Meanwhile, his new friends and allies are at the mercy of Mr. Twist, whose plan to restore Master Darque is very nearly complete. But Jack is about to find help from some very strange and very unexpected sources…
$3.99/Rated T+/32 pgs.
ON SALE JANUARY 9th
HARBINGER VOL. 1: OMEGA RISING TPB
Written by JOSHUA DYSART
Art by KHARI EVANS, LEWIS LAROSA, and MATTHEW CLARK
Cover by DOUG BRAITHWAITE
A better future. Or no future at all.
Super-powered teenager Peter Stanchek is on a dangerous path. Skipping across the country in a desperate attempt to stay one step ahead of the authorities, Peter is quickly realizing that he's a psionically-charged "harbinger" with the potential to reshape the course of human history. But Peter's plight has not gone unnoticed. Respected philanthropist and fellow harbinger Toyo Harada is about to offer Peter the chance at the things for which the boy has always longed — family, inner peace, self-control — and induct him into the sprawling, secret network of conspiracy and subversion known as the Harbinger Foundation. Now Peter begins his long road towards a destiny that will shake the very foundations of the Valiant Universe. His first lesson? All power comes with a price.
Collecting the first five issues of the critically acclaimed series by New York Times best-selling author Joshua Dysart (Unknown Soldier), acclaimed artists Khari Evans (Carbon Grey) and Lewis Larosa (PunisherMAX), this is the perfect place to catch up with the series that Comic Book Resources calls "superheroes at its best".
$14.99/Rated T+/128 pgs.
ON SALE JANUARY 9th
ISBN: 978-0-9796409-5-7
DOWNLOAD: HARBINGER VOL. 1: OMEGA RISING TPB Cover
---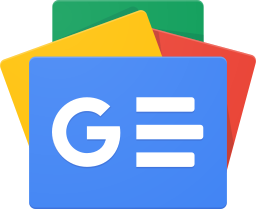 Stay up-to-date and support the site by following Bleeding Cool on Google News today!