Avengers #4 Review: Seeking Help from the Eternals
[rwp-review-recap id="0"]
Odin recounts the tale of his own team of heroes and their plight against the Celestials one million years ago. He tells Thor and She-Hulk that he may have an artifact capable of fighting off the Final Host, but it may also end Earth itself. Iron Man and Doctor Strange arrive at Olympia, the home of the Eternals. Black Panther and Captain Marvel hope to find a way to fight the Horde which infests the Earth. Captain America is still at the mercy of Loki and the Final Host, but the Ghost Rider is on his way to rescue the Captain.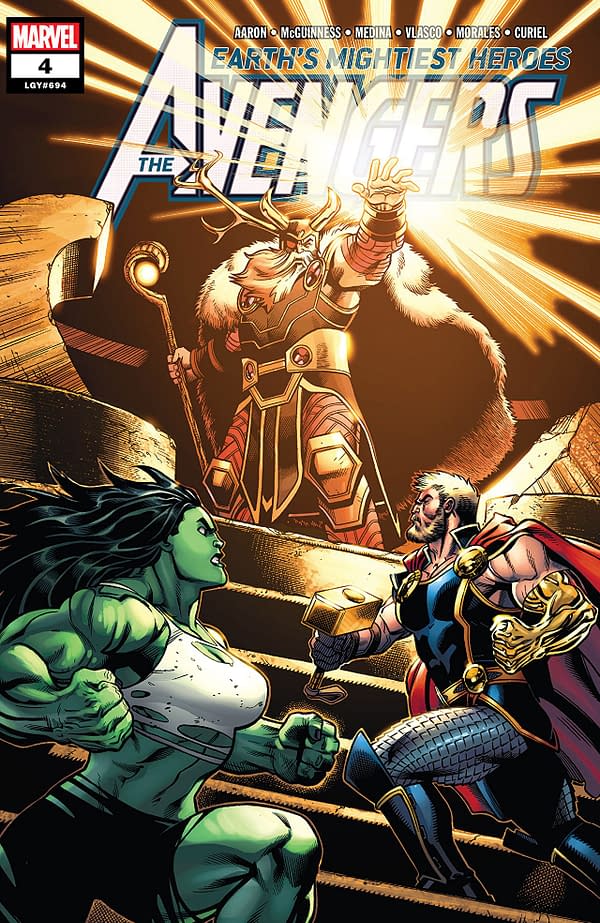 Avengers and Justice League have very complimentary narratives running right now. Each book aims to redefine the universe in which they respectively exist, if only a little. Each one deals with prehistoric gods returning to judge their creations to varying degrees.
Which one is doing it better? That's difficult to say right now, though I will say, despite my unabashed love for the Avengers, Justice League #1 was the more exciting first issue for me.
In any case Avengers #4 is another fun and grabbing issue for the series. It shares some of the problems which plague Justice League in that the scope and amount of ideas being thrown at the reader can be a little overwhelming, and it seems likely that that this too will be a lengthy story arc.
It's still entertaining though, and there are plenty of good moments such as Carol and T'Challa playing off one another and Steve just generally getting on Loki's nerves.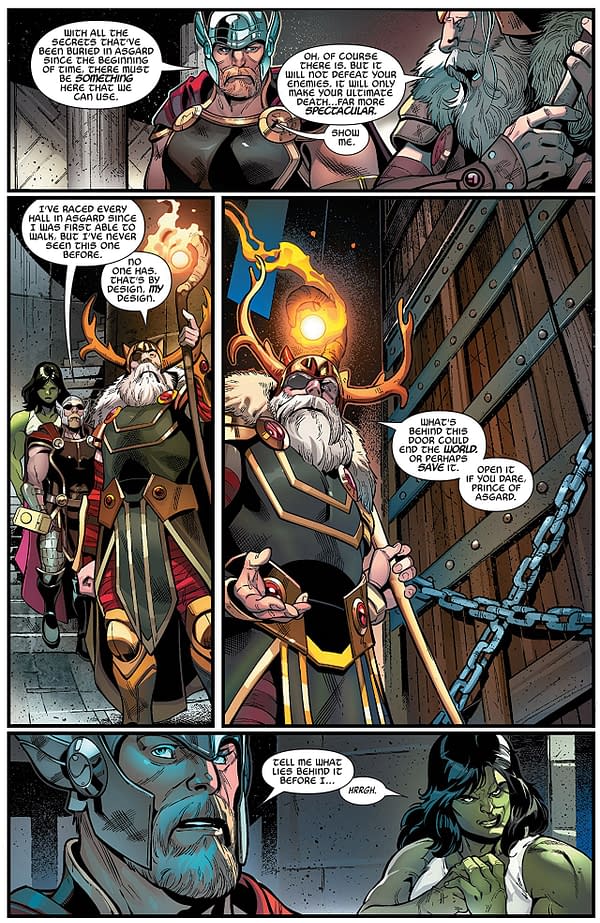 Ed McGuinness and Paco Medina split the art on this issue too, and each artist's work compliments the other well. Both have a tendency towards exaggerated figures and facial features to reinforce the idea of a comic book superhero, and both artists have generally appealing styles. David Curiel supports both with bold color art to give the page more pop.
Avengers #4 is another solid issue for Earth's Mightiest Heroes. It's fun, has some good one-liners, and the artwork is solid. This book is worthy of a recommendation. Check it out.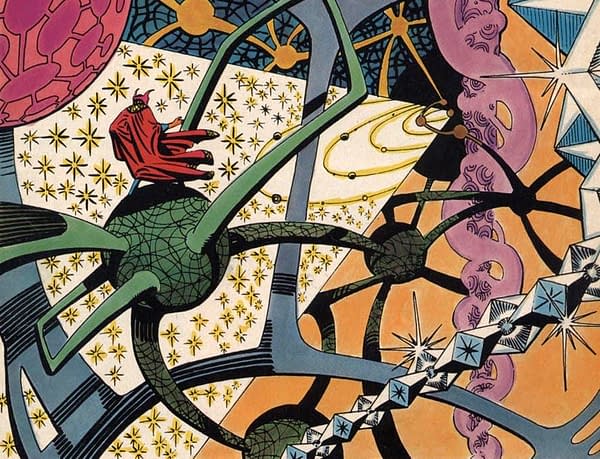 As I write this, it recently came over the wire that Steve Ditko, renowned creator of Doctor Strange and Spider-Man, has passed away. It saddens me to hear that another comic book legend is no longer with us. Admittedly, I don't know as much about the late Mr. Ditko as I should given my profession, but I'm learning more about him every minute. He truly was a different kind of person and deserving of honor and respect given to him as a creator and a person. He will be missed.
[rwp-review-ratings id="0"]
[rwp-review-form id="0"]