Spider-Man is Back in Black in Spider-Man #800
The infamous Black Suit returns starting in Amazing Spider-Man #800. The once alien symbiote was one of the most dramatic costume changes of all time and spawned one of the greatest villains/anti-heroes of Marvel Comics: Venom.
It stuck with the Webhead some time before attaching itself to Eddie Brock — about five years. Later, Black Cat would give Spider-Man a regular black costume that wouldn't mess with his head. That would be retired at the behest of Mary Jane after an attack from Venom.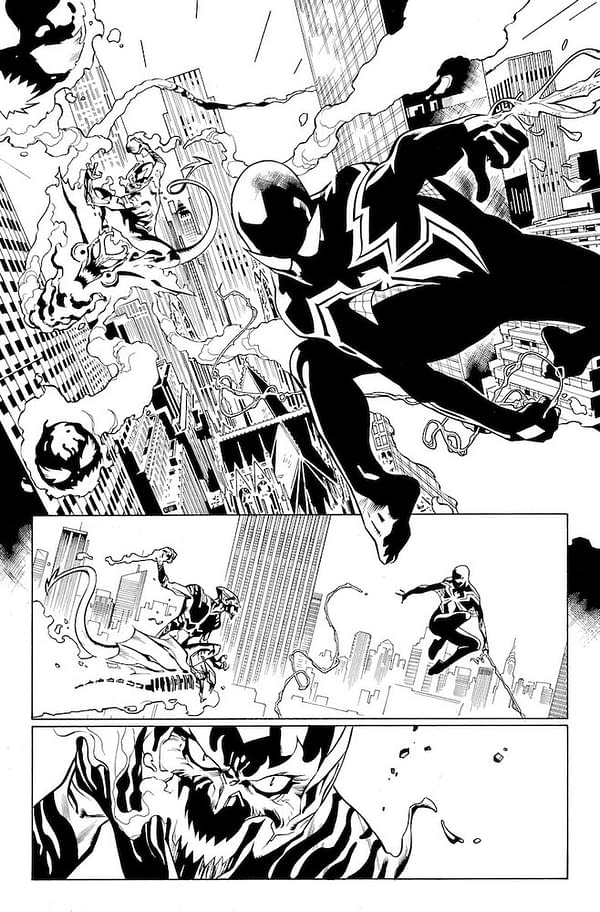 When Spidey's identity was public and Aunt May was shot by an assassin hired by Kingpin, Peter would bring back the Black Suit in the hopes of making a point with Wilson Fisk and anyone else who dared to target Peter Parker's family. This was a successful tactic. He kept it on in issues of New Avengers from around the same time.
It would return one last time during a battle with the Kraven family, it being a reference to the legendary Kraven's Last Hunt, which left Sergei Kravenoff dead and led to this story.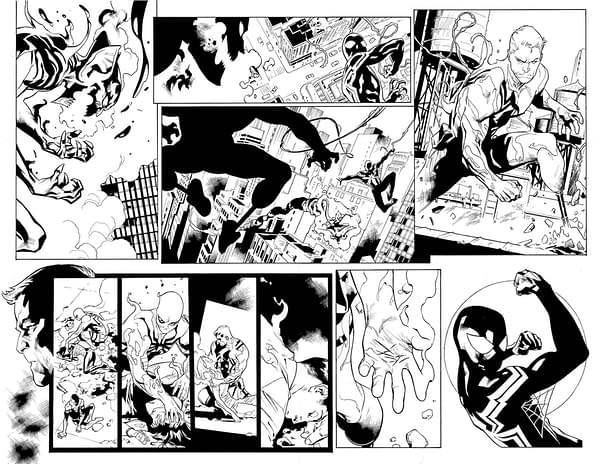 With Norman Osborn back as the Red Goblin and armed with Spider-Man's secret identity, it seems like an opportune moment to put on the black duds once more.
Then again, for my money, there is one guy who undoubtedly wore the Black Suit better than anyone else.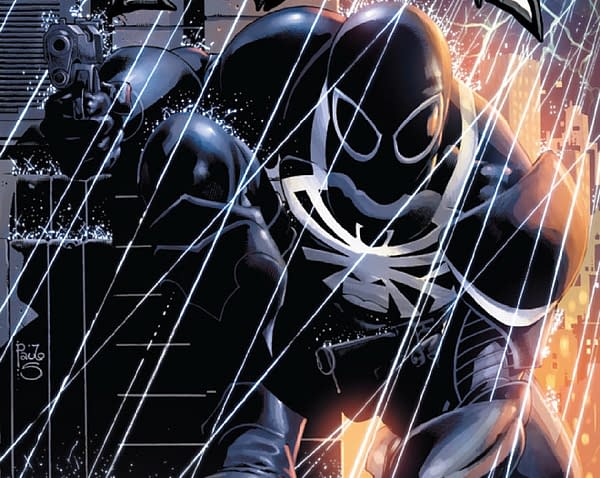 Amazing Spider-Man #800 is due out on May 30th. Apparently, the Black Suit will be sticking around through to the new run with writer Nick Spencer, which is due out sometime in July. It seems a bit odd to start off a whole new era of Spider-Man with the Black Suit, but I'm still genuinely curious what Spencer will do with the face of Marvel, whether it be red or black.