I wonder how many of these, finished or unfinished, are out there?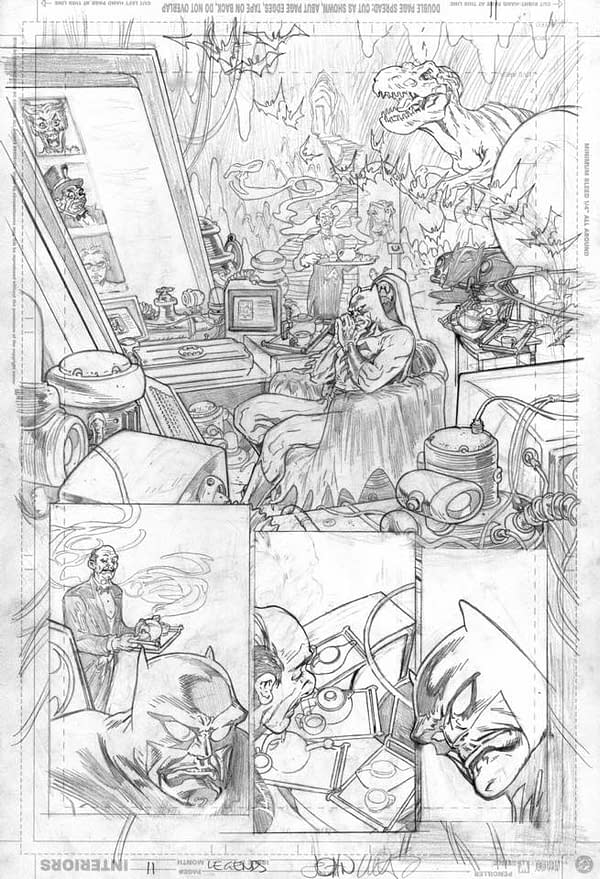 I almost drew batman for legends of the dark knight. Gig was cancelled when it was discovered Andy helfer had a massive backlog of stories (what i was told, anyway.). I was halfway through the first issue when the plug was pulled. I drew one page with batman on it.

Mike Carey was the writer, right before he blew up. Would've been a nice break for my career. Ah, what might've been…?

fans probably would've hated it.

It was not long after I became a full time inker. Drew very little for publication for 5-6 years.

I traded it away years ago.
Asking Mike Carey he tells me,
It was a three-parter called Grave Matters. I'm not sure I was ever told that that was the reason for the cancellation. I was paid for all three scripts, then it just went all quiet…
Enjoyed this article? Share it!