Changing Of The Guard Followed Dark Crisis: The 5G Files Chapter Four
Changing Of The Guard would have followed Death Metal: Dark Crisis for DC Comics' 5G, with Jon Kent, Yara Flor and Luke Fox taking over.
---
The 5G Files continues… This year, DC Comics published the series Dark Crisis. But originally that was to be the name for a previous crossover event, and there was more to come. Bleeding Cool is publishing The 5G Files, looking at the aborted-but-not-quite relaunch/reboot planned for DC Comics in 2020 dubbed 5G or Fifth Generation. Bleeding Cool had a history of reporting 5G plans, even though DC Comics refused to confirm any of them. Since then, many creators have backed up our reports, but in recent months, I've gathered new information that fills out what would have been, and some of which can be seen in what replaced it. Welcome to The 5G Files, Chapter Four and The Changing Of The Guard.
The Death Metal event would have originally been called Death Metal: Dark Crisis, for the summer of 2020 is then-publisher Dan DiDio had had his way, and Scott Snyder has talked about pushing back to get that changed, rather choosing to call it an "anti-crisis". Bleeding Cool has already reported how the ending of Death Metal would have set up 5G. Now I understand that it would have followed in the autumn with another crossover event, planned to be called The Changing Of The Guard, also featuring Superman, Batman and Wonder Woman, prominently.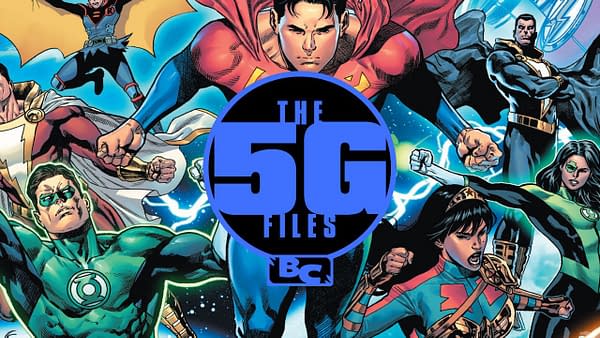 Death Metal would have ended with Batman and Superman aged up, into their sixties, reflecting the new DC Timeline that had already established Wonder Woman as a wartime hero who inspired the Justice Society Of America. The Changing Of The Guard would have focused on the replacement characters taking on the mantle of Superman, Batman and Wonder Woman. Jon Kent, son of Clark Kent and Lois Lane, Luke Fox, son of Lucius Fox and Yara Flor, the Brazilian Wonder Girl, would be Wonder Woman. That would have been the Changing Of The Guard.
Of course, 5G was done away with. But the creative teams… weren't. The changing of the guard happened in the future instead, in the future State crossover, a future that has now been done away with. John Ridley's Batman became The Next Batman, Batman: Second Son and I Am Batman, with Luke Fox switched out for his brother Jace Fox and the location for this new Batman moved to New York. Tom Taylor wrote Jon Kent in Superman: Son of Kal-El, now being relaunched as The Adventures of Superman: Jon Kent. And Yara Flor had a Wonder Girl series from Joelle Jones. And Dan DiDio is currently the publisher of Frank Miller Presents, which he founded with Frank Miller, he is writing the series Ancient Enemies published by FMP, and has a superhero YA novel Hide or Seek: The Superpower Protection Program to be published in April. But the original characters remain in their original roles at their original ages. No Changing Of The Guard now.
Keep checking the 5G Files tag for more… and for Lying In The Gutters fans of old, consider this story having a green traffic light.
---
---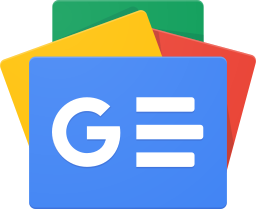 Stay up-to-date and support the site by following Bleeding Cool on Google News today!