Posted in: Comics | Tagged: cap, captain america, chris evans, Comics, donald j trump, hydra, nazis, nick spencer, politics, protests, richard spencer
---
Chris Evans In Favour Of Punching Nazis? If They Punch First… The year started with a debate over whether punching Nazis was okay. Writer of Marvel's two Captain America titles and their upcoming Nazi Hydra takeover event, Secret Empire, Nick Spencer made his stance clear after 'Alt-Right' (a.k.a. Neo-Nazis in smarter clothes) leader Richard Spencer got sucker-punched at the Inauguration of Orange Golf-Fanatic President, Donald J. Trump.
https://twitter.com/nickspencer/status/822591535158034432?ref_src=twsrc%5Etfw&ref_url=https%3A%2F%2Fwww.bleedingcool.com%2F2017%2F01%2F21%2Fmorality-punching-nazis-nick-spencer-lexi-alexander-special-guest-appearance-richard-spencer%2F
Spencer (Nick, that is) argued that punching someone with a differing opinion, even a Nazi who believes in a white 'ethno-state' and the removal of those who basically don't conform to what he thinks are good, intelligent human beings, will look bad in retrospect.
Many pointed out that this seemed an odd position to take for the writer of a character created by Jewish creators who was created to, well, punch Nazis.
Others pointed out that other Captain America writers had posited him as a free speech champion and had defended the free speech rights of Nazis in the comics.
Others said that Jack Kirby, who fought in World War II, would have punched Nazis if he met them. Friends of his said that he wouldn't have.
Others said there was a difference between fictional characters and real life characters. Others said there wasn't.
Today, the actual, flesh and blood Captain America, Chris Evans, joined in.
During another day of mass protests in America, this time about Trump's decision to not disclose his tax returns, the protests turned violent at Berkeley, California where Pro-Trump protesters (notably including white supremacist, 'alt-right' and neo-Nazi groups) clashed with anti-fascism protesters. One such clash saw a white supremacist alt-righter Nathan Damigo sucker punch a woman.
Well, it would seem Chris Evans' Captain America is not one who'd let that slide
It seems Evans is pro-threatening punching a violent person in the face, especially a Nazi. But what about Nick Spencer? Is there any time when people should use violence?
https://twitter.com/nickspencer/status/853418458674978818
https://twitter.com/nickspencer/status/853455462464749568
https://twitter.com/nickspencer/status/853420473433980929
Hm. Guess not. Very 'rule of law, absolute pacifism even when they're standing on your neck' kinda philosophy, it seems. Evans seems to be giving a more 'punch back' policy…hm.
Of course, how Chris Evans feels about Nick Spencer's comics is a different matter.
Secret Empire #0 is published this Wednesday. Spoilers are out there though…
---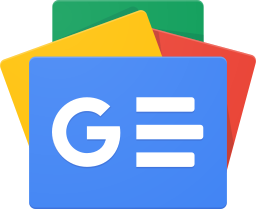 Stay up-to-date and support the site by following Bleeding Cool on Google News today!