Posted in: Comics, Marvel Comics | Tagged: alessandro vitti, america, David F. Walker, generation x, guillermo sanna, hawkeye, HRL, iceman, kelly thompson, luke cage, March 2018, Marvel Comics, marvel legacy, marvel march 2018 solicits, Nelson Blake II, sanford greene, Sina grace, Solicits
---
David F. Walker Confirms Luke Cage's Cancellation Due to Poor Sales
Writer David F. Walker just confirmed that Marvel's Luke Cage title will be cancelled after February. We at Bleeding Cool were already speculating this due to its noticeable absence from the Marvel March 2018 solicits, and Walker just made it official on Twitter.
To make things just a little more disappointing, Luke Cage's cancellation is absolutely due to sales, according to Mr. Walker.
I am a huge Luke Cage fan. He's been one of my favorite Marvel heroes since I first encountered in in Mark Millar's Civil War and Brian Michael Bendis's New Avengers around the same time (yes, I'm young, we've been over this). It's quite heartbreaking to see his first solo ongoing series launched in my time reading comics get axed so soon.
What's worse is that it was a good book. David F. Walker did a phenomenal job on this title. I tried to champion it on this site as much as possible. It absolutely deserved a better readership than it got. David F. Walker, Nelson Blake II, and Guillermo Sanna all deserved to see this book succeed. It was grounded, Luke Cage is a fantastic protagonist, and the art was consistently solid. This comes on the heels of a slew of other cancellations, including the possible killing of Defenders with Bendis' departure from Marvel. If this is the case, we may be without a Luke Cage presence in comics for a while.
I'm a mixture of heartbroken and angry. I'm heartbroken to see the book go and the talent be abused like this. Walker has had a terrible streak of premature comic cancellations between this, the excellent Occupy Avengers, and the quite good Nighthawk. Power Man and Iron Fist had a decent lifespan, and it only seemed to end so that Marvel could double down on the characters with their own comics.
I'm also angry because Marvel is slaughtering books right now, many of which are good, like Luke Cage, Hawkeye, America, Generation X, Iceman, and possibly even Champions and Defenders. Many of these are about and by women, people of color, and LGBTQ+ folk. I am a bit torn here, as no one should feel obligated to buy anything they don't want or need. No one should feel like they have to buy a comic, but if no one moves out of their comfort zone and Marvel never markets better to people who aren't white dudes, then these books are never going to succeed.
Admittedly, a Luke Cage comic is smack dab in the middle of my comfort zone. It is the definition of my comfort zone. Even the discussions of race are something I enjoy. But I still like to try new things. Hell, working for Bleeding Cool has introduced me to some indie comics that I have thoroughly enjoyed that others should certainly check out.
I'd be lying if I said this wasn't a little personal. I love Luke Cage. I loved the book. Mr. Walker's writing has always appealed to me since I first read it in Cyborg. Some of this fire does come from personal despondence.
In the end, it really is just a massive shame. A good book dies. Marvel cleanses their catalogue of a great number of diverse books. To finish things out, I will put in another David F. Walker tweet wherein he discusses some of his upcoming projects for 2018. I'm definitely going to check them out, and you should too.
---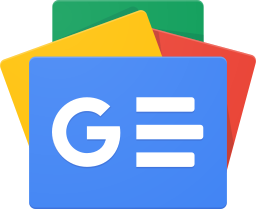 Stay up-to-date and support the site by following Bleeding Cool on Google News today!