Countdown To The Eisners 2015 – Best Painter/Multimedia Artist (Interior Art) Watercolors were always difficult to me. There's such a finality of it all, that if you mess up coloring one object, it's all ruined (unless you know how to adapt and fix it (I don't)). Lots of time and patience is required when using paints of any sort to illustrate your work, and the more complex the project, the more time you invest making sure each panel and page is beyond perfection. It's definitely not a profession for the weak, but with enough practice and skill, the final result can be absolutely breathtaking. Today's column will be focusing on the Best Painter/Multimedia Artist (interior art) category.
Keep in mind I cannot vote for who wins (nor can you, probably), as per the rules. Plus voting ended June 1st. However, that's not keeping me from being vocal regardless!
Who is eligible to vote?
Comic book/graphic novel/webcomic creators (writers, artists, cartoonists, pencillers, inkers, letterers, colorists
All nominees in any category
Comic book/graphic novel publishers and editors
Comics historians and educators
Graphic novel librarians
Owners and managers of comic book specialty retail stores
Who is not eligible to vote?
Comics press or reviewers (unless they are nominees)
Non-creative publisher staff members (PR, marketing, assistants, etc.)
Fans
Before I get back to canceling the Fantastic Four so I can be eligible for next year, let the games begin!
Best Painter/Multimedia Artist (interior art)
Lauri & Jaakko Ahonen, Jaybird (Dark Horse)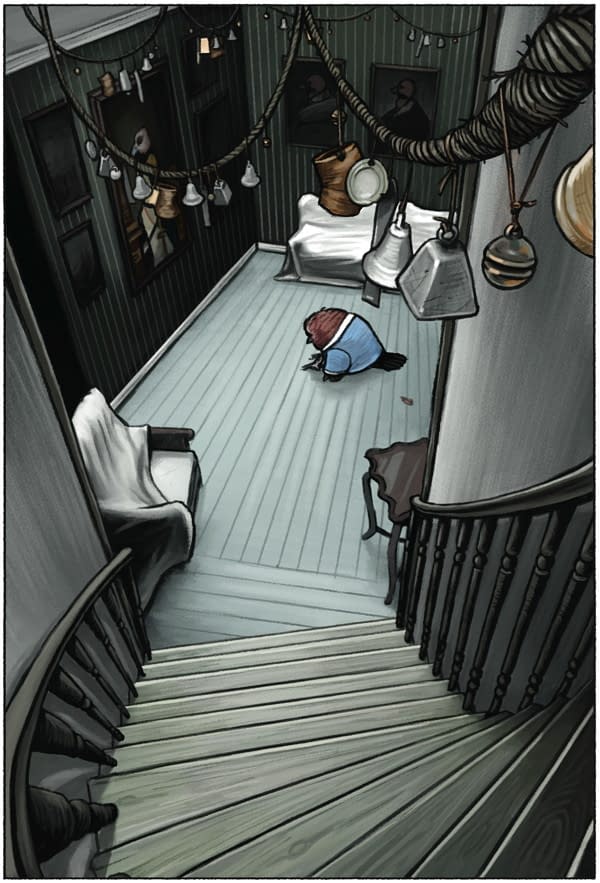 Colleen Coover, Bandette (Monkeybrain)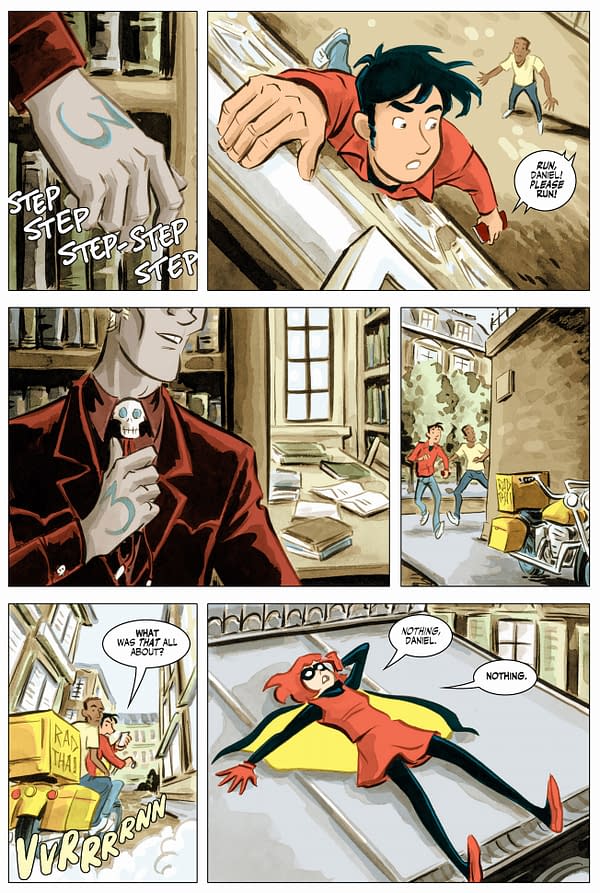 Mike Del Mundo, Elektra (Marvel)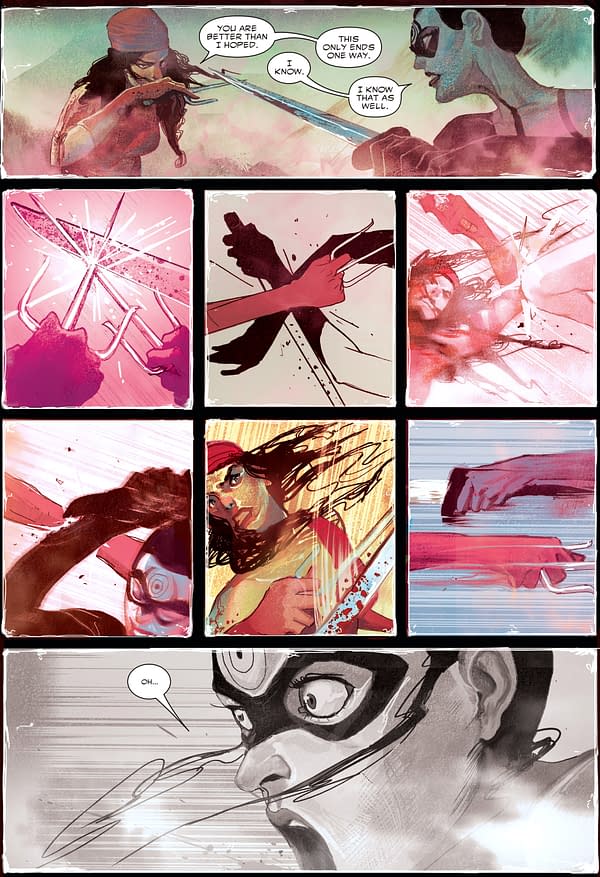 Juanjo Guarnido, Blacksad: Amarillo (Dark Horse)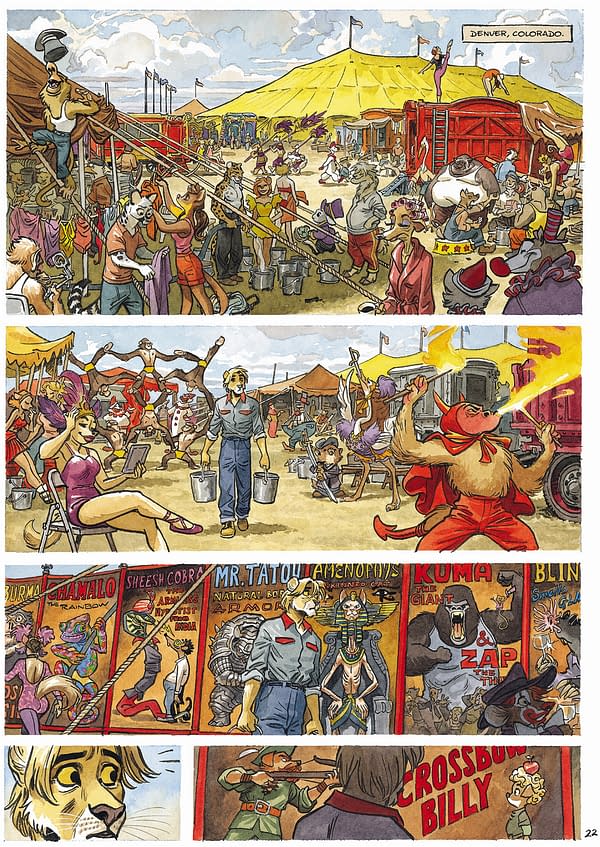 J.H. Williams III, The Sandman: Overture (Vertigo/DC)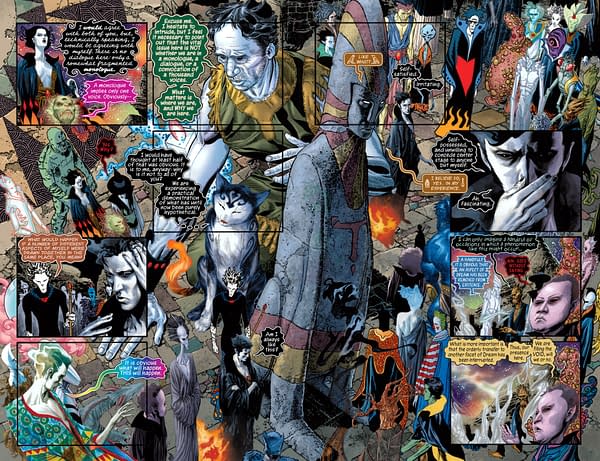 Who I think should win:
Juanjo Guarnido, Blacksad: Amarillo (Dark Horse)
Amarillo was such a superb read, not only because of the well-crafted story by Juan Diaz Canales, but mainly because of the stunning art by Guarnido. There's a reason this series receives so much praise whenever a new volume comes out, and it's because of the wild imagination and Disney-esque anthropomorphic beings interacting in a noir setting. You can spend a good several minutes scanning each page, basking in the surrounding environment and characters, mouth agape in shock and awe at Guarnido's talent. The same question always pops-up whenever I'm done with another volume of Blacksad: Where the hell is the next one?!
Who I think will win:
J. H. Williams III, The Sandman: Overture (Vertigo/DC)
Williams has re-invented the way we read comics on so many occasions, that it still always comes as a surprise when he manages to consistently pull the rug out from underneath us. We should come to expect to be dazzled by him in whatever his latest project is, but as usual, we never learn. It's always a happy discovery to see what he has next up his sleeve, and in The Sandman: Overture he leaves us dazed and impressed once again as Dream goes through his own Crisis of Infinite Sandmans, trying to find out what caused a certain aspect's death. The characters, the landscapes; all breathtaking as usual, for Williams is truly the Dream Lord incarnate.
Who I think should have been nominated:
Kerascoët, Beautiful Darkness (Drawn & Quarterly)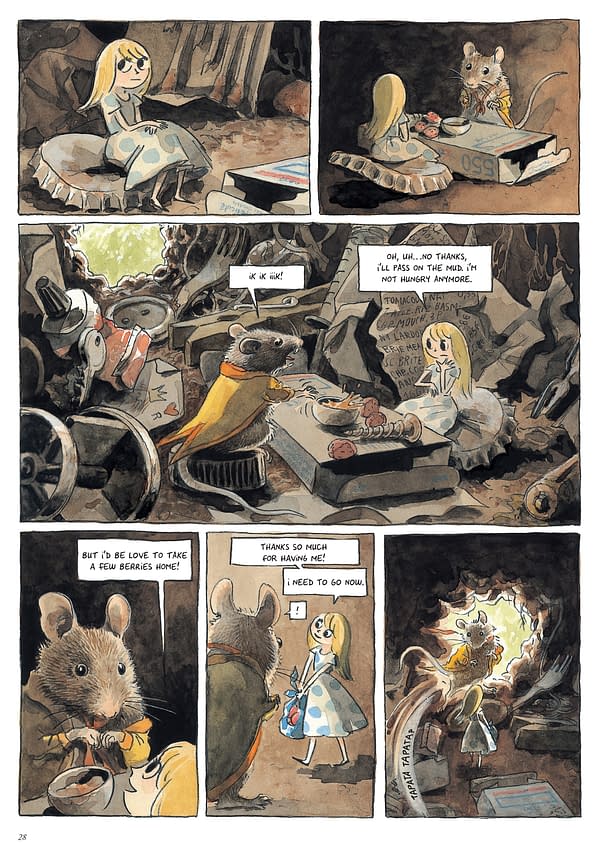 Kerascoët, or Marie Pommepuy and Sébastien Cosset, provided visually stunning pages all throughout Beautiful Darkness. The watercolors transform each page into a masterpiece, especially in the vast forest scenes inhabited by the fairy-like creatures. Even though they're horrible little beings, with grotesque motives, they're still beautifully illustrated by Pommepuy and Cosset.
Who do you think should win / been nominated?
Cameron Hatheway is a reviewer and the host of Cammy's Comic Corner, an audio podcast. You can paint him like one of your French girls on Twitter @CamComicCorner.