Craig Yoe has been a part of the comic community for years. His spellbinding books and his devotion to local comic shops is unwavering. As we all know, the comic book community has been hit pretty hard due to COVID-19. Shops have closed, or laid off staff, or have struggled with the reopening. One shop in particular, Hi De Ho Comics in Santa Monica, California, is dealing with both COVID-19 as well as looting. But items can be replaced; people can not.
Geoff Patterson, along with his friends Eddie deAngelini, and Kristen Parraz, provided a safe store for people of all walks of life;
Kristen quickly applied over 20 years of non-profit experience to create an open and inviting environment that embraces women and marginalized groups, highlighting books with diverse characters and creators.

Eddie brought his creativity and love for comics to help make the store a safe space for all, spearheading in-store events like Hi De Ho Comics SaMo PRIDE Con that provided LGBTQ+ creators a platform to share their work.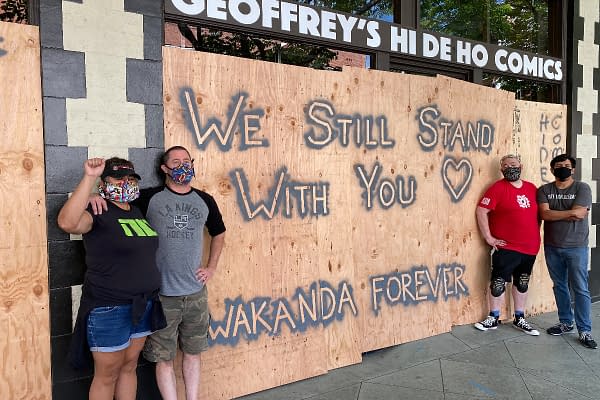 The store became a staple to the Santa Monica community. The store is still looking to raise $40,000 to cover the items stolen, replacing fixtures, payment for employees, as well as putting funds towards making the building they are currently in a state landmark. Popeye, The Sailor Man, was created within the same building! On top of that, 10% of funds will be donated to the BINC Comic Book Store Safety Fund, and another 10% will be donated to the Southern Poverty Law Center.
Hi De Ho is running its own GoFundMe, which can be found here. Yoe is also holding his own auction for the store! Up for auction is a piece of original Craig Yoe art, which can be bid on in $10 increments. You can learn more on Yoe's Facebook page. The auction runs until June 9.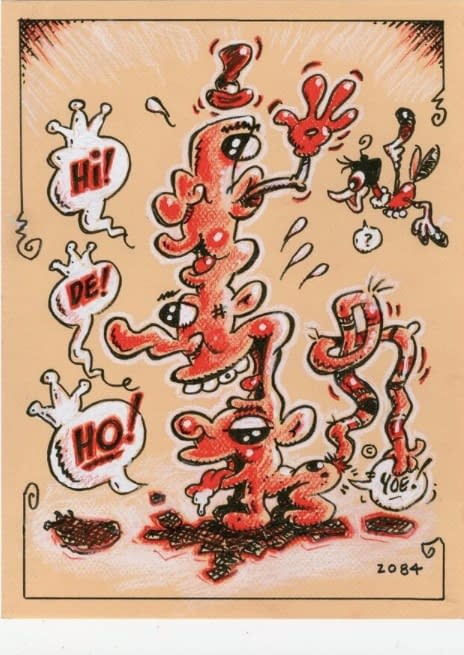 How You Can Help
The protests against police brutality now span the entire globe and there are many ways you can get involved. You can go out and peacefully protest if you want. You can also donate to numerous organizations that are doing a lot of good work for the cause. Here is a list of just some of them:
Over at AfroTech, there is a great list of five apps that can help you find black businesses to help support in these trying times. The rest of us should be supporting, protecting, and lifting up our black friends, family, colleagues, and total strangers whenever we possibly can.
Enjoyed this article? Share it!