Cyborg #14 Review: A Fun Comic With Stunning Art And A Lovable Guest Star In the latest issue of writer John Semper Jr. and artist Will Conrad's Cyborg comic series, the villainous android Anomaly has just detonated a doomsday device, and Cyborg is left to fear that his world has just ended. However, after a dream where a musician beloved by Vic tells him to "open his mind," he wakes up to see a world still intact. He is still accompanied by Anomaly, Variant, and Exxy.
They soon suspect that this is no longer their world, and they are soon attacked by robotic humanoids. Cyborg, Variant, and Exxy have to figure out what has happened to them, how they can survive, and who exactly Anomaly's "Muse" is — the person who instructed the android on how to activate his device.
What is immediately most striking about this comic is Conrad's artwork. He makes Vic Stone look plain awesome, with a metallic frame that gleams in the light. He does not skimp on his efforts to make Cyborg and his cast look great, dynamic, and awe-inspiring.
Furthermore, Ivan Nunes's color work compliments with a striking and contrasting palette that makes the whole thing look downright epic (in the classical sense, not the gamer sense).
The story is bizarre and leans into a 1980s technological dystopian sci-fi angle that Cyborg has often used since the start of David F. Walker's run. Current writer John Semper Jr. matches that beat-for-beat with plots that still involve robots, advanced technology, and the question of how human Cyborg and the androids he faces can be.
This comic is paced pretty well. A little time is spent on trying to figure out what exactly happened, but the action starts not long after. The "mecha-humans" that infest this world immediately come out to threaten our heroes, and Cyborg and Variant have to fend them off.
[Spoiler] They are also joined by an unexpected but not unwelcome guest star, Garfield Logan, AKA the Beast Boy, who helps tear through the robotic menace with his trademark cheesy humor.
They also reveal the identity of Anomaly's "Muse". While it's significant to the story of Cyborg, it's not an especially exciting person for the average DC reader. I cannot overstate how great Conrad makes this comic look. While the story is interesting and fun enough, his art really elevates it to genuine greatness.
Cyborg is a great character. His lack of self-esteem and fear of losing his own humanity being balanced out by genuine optimism and an undying need to do good for the world makes him an endlessly endearing character. He is also one of my personal favorite DC characters. These elements being spotlighted with the focus on Cyborg also really helps this comic to be very readable.
This one gets a recommendation. It's a fun read, the characters are likable, and the story has a good amount 80's techno-futurism to keep the reader interested. Give this one a try.
---
---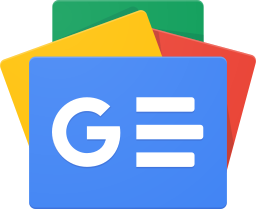 Stay up-to-date and support the site by following Bleeding Cool on Google News today!