Back when the Batcave acquired a new member, Damian Wayne, Robin, son of Batman, made a pledge.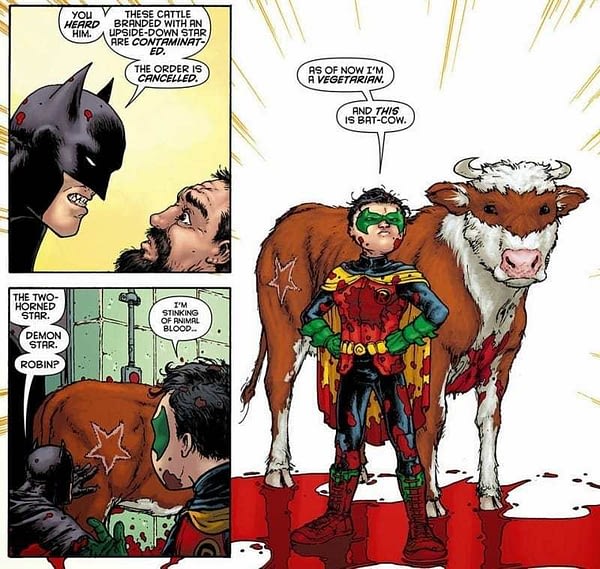 Something he kept up with, in subsequent appearances.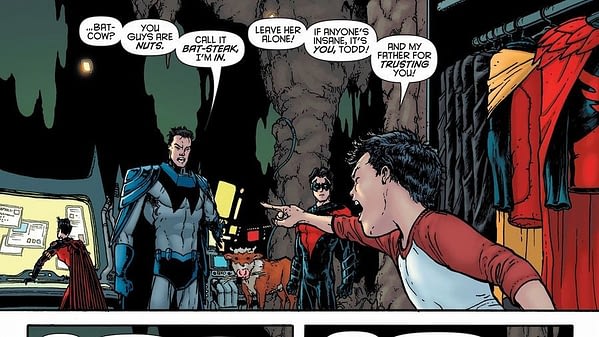 Both with Alfred…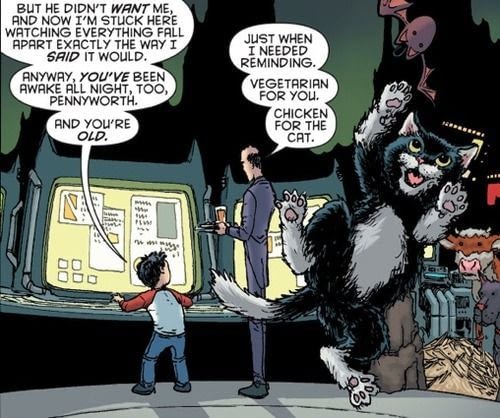 And with Superboy…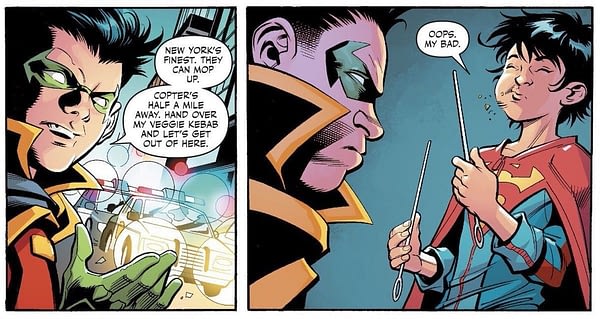 But in Teen Titans Special #1 an awful lot is made of his regular (when he can) visits to a restaurant to revisit a childhood favourite, ox blood soup, also known as seonjiguk.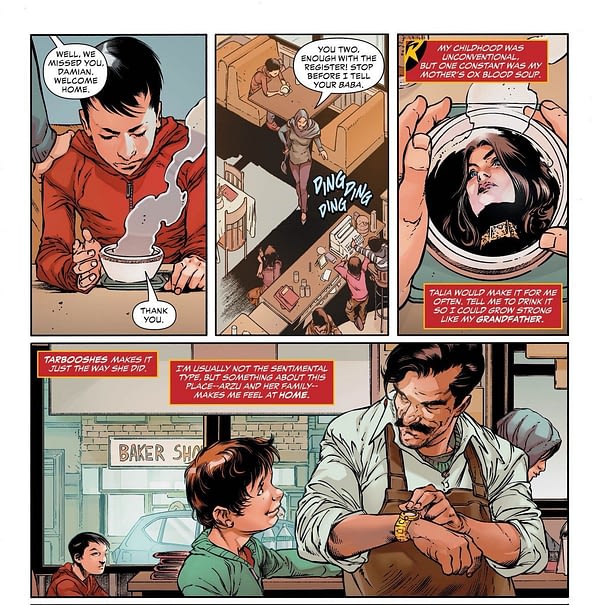 A recipe would include dried Napa cabbage, vegetables and meat in a hearty beef broth, including sliced congealed oxblood.
Vegetarian no more? After all his co-creator Grant Morrison, vegetarian who made Animal Man a vegetarian as well, revealed that he was no longer of that lifestylee choice. And in today's Superman comic, as Damian Wayne has to come to terms with a returning Superboy who had lived another seven years in space without him, and has gone from being younger than Damian to being older – and everything else…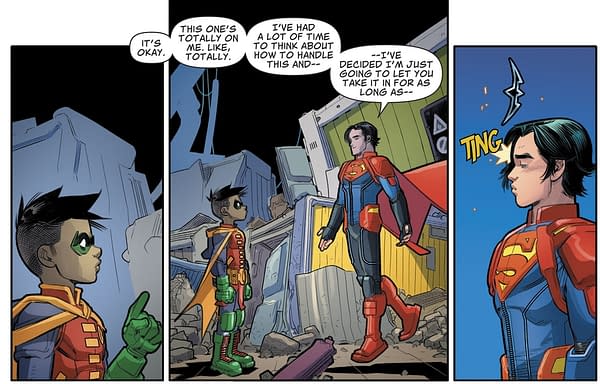 …celebrates the only way they know how.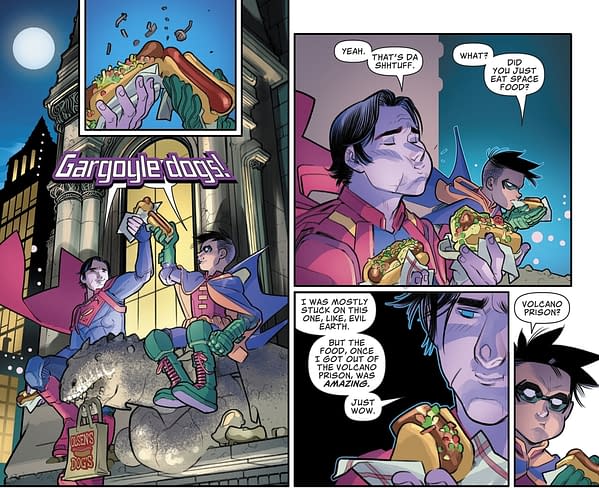 That's definitely not a veggie kebab. Okay, there may be some debate how much meat is in a gargoyle dog, or indeed from what animal, but Damian seems to have moved on from vegetarianism…
Now to the debate over whether, subject to Brian Bendis' dialogue whims, is he even Damian Wayne any more?
Bleeding Cool has also been running gossip sourced from New York Comic Con regarding the future of Jonathan Kent as Superman in 2021, part of DC's upcoming 5G event.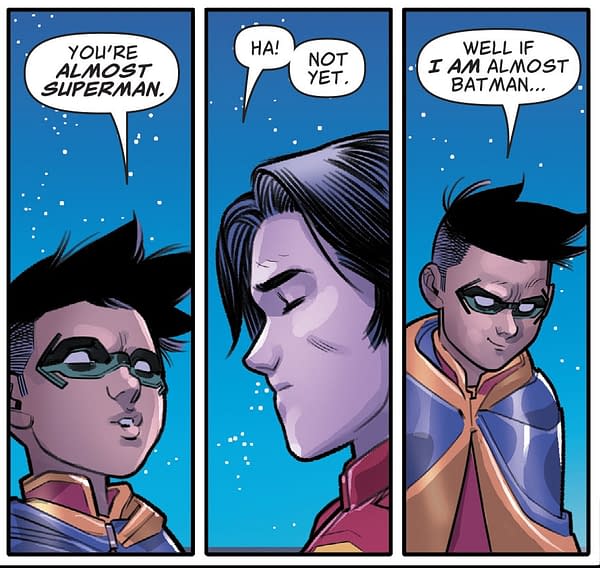 Could that be a knowing piece of foreshadowing?
SUPERMAN #16
(W) Brian Michael Bendis (A) David Lafuente (CA) Jason Masters
The Super Sons are back! But now Jon is five years older, and he's sitting on the biggest decision of his young life. Damian and Jon team up again for a rip-roaring adventure and a huge catch-up! These two best buds have really needed each other, and now they are back!In Shops: Oct 09, 2019
SRP: $3.99
…
Enjoyed this article? Share it!