David Quantick And Shaky Kane's New Comic, That's Because You're A Robot, From Image In June In 2006, I bumped into the writer David Quantick in Soho, London, once. Literally bumped into him, crossing the road. I tweeted it, and he tweeted back. It was probably my first realisation that if I tweeted something about someone they might actually read it.
I knew him for his TV comedy work, principally on the famed Brass Eye Paedophilia Special in which he went on show after show defending it, as the main instigator Chris Morris had gone on holiday.
I also knew his name from Smack The Pony, a sketch show I also wrote for, as well as seeing him in all sorts of Armando Iannucci-related shows. And, thanks to the last one, Veep, he's gone and got himself some American recognition as well.
Including a new comic from Image Comics, with artist Shaky Kane, a one-shot called That's Because You're A Robot.
Two cops patrol a near-future Los Angeles together in an oversized patrol car, and one of them is a robot—but we don't know which! "Welcome to a world where identity is uncertain, the definition of humanity is open to question and there is an evil giant leprechaun who can fly," said Quantick. "Welcome to That's Because You're a Robot."

Kane further described the mix of styles in THAT'S BECAUSE YOU'RE A ROBOT. "Imagine 'Car 54 Where Are You?' channeled through Philip K Dick's cryogenically preserved brain, broadcast via the first Pye color television set with the color turned up to full retina burn," said Kane. "If you did, you'd get something close to That's Because You're a Robot… but not that close."
Out in June, folks!
---
---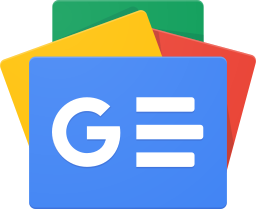 Stay up-to-date and support the site by following Bleeding Cool on Google News today!