Dead Dogs, Infinite Fronts and Demon Days – Thank FOC It's Friday
Thank FOC It's Friday – Planned to coincide and cover the demands of Final Order Cut Off at Diamond Comic Distributors. And now Lunar Distribution as well. Here's a lot of product coming through that needs adjusting because this represents the comic book industry returning to comic book stores en masse.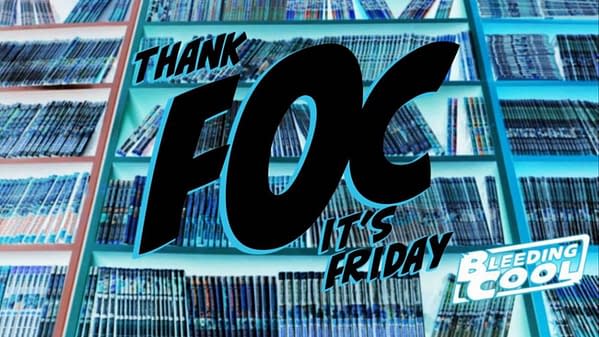 Traditionally FOC is the date when retailers have a last chance to amend their advance orders for comic books without penalty. A final opportunity for publishers to promote books while orders can still be added. A time for credits to be amends, new covers to be revealed and a final push given. This is an attempt to sift through them all and find the most relevant items.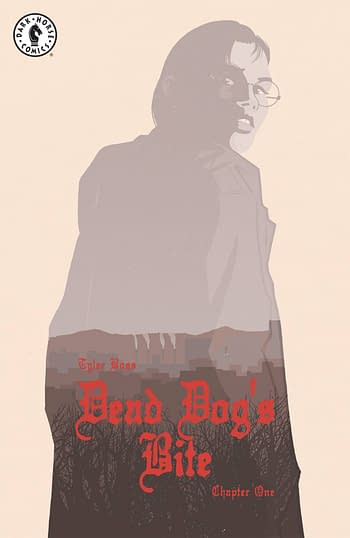 What's FOCing today?
Dead Dogs Bite #1 by Tyler Boss is Dark Horse Comics' big launch, originally planned for 2020 but cancelled due to pandemic shutdowns. Well, now it's back.
How did Fear Case #1 do? #2 is up and retailers who match 90% of order for Fear Case #1 qualify for full returnability.
IDW is launching two Marvel Action #1 – one for Captain Marvel and one for Spider-Man. Each with 1:10 covers.
IDW's Star Wars: High Republic Adventures #2 is up for FOC with another 1:10 cover.
While Marvel have Star Wars: High Republic #3, 2nd printing of #2.
TMNT: The Last Ronin #1 gets a Directors Cut. One day it may get a #2 as well.
Image Comics is launching Nocterra #1 by Scott Snyder and Tony S Daniel with new Greg Capullo FOC covers.
Marvel is finally launching America Chavez: Made In The USA #1 by Kalinda Vazquez and Carlos E. Gomez which may also be fixing her origin.
Deadpool Nerdy 30 #1 now has added Rob Liefeld and Gail Simone and will be your last Deadpool comic for ages.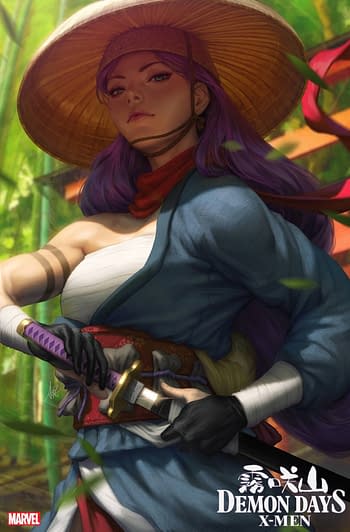 Peach Momoko's first full-length superhero comic – X-Men: Demon Days – is up.
King In Black is launching Captain America and Wiccan & Hulking tie-ins. Still.
DC Comics' Infinite Frontier #0 joins Batman #106, Batman: Urban Legends #1, Crime Syndicate #1, Suicide Squad #1, Sensational Wonder Woman #1, Swamp Thing #1 in kicking off DC's new relaunch.
Non-Stop Spider-Man #1 from Joe Kelly, Chris Bachalo and Dale Eaglesham is launching big with 1:100 covers, party variants and more.
AWA is launching Chariot #1 by Bryan Hill and Priscilla Petraites.
Boom Studios is launching the graphic novel Girlsplaining from Katja Klengel. Feels like a perennial.
AfterShock is launching Undone By Blood: Other Side Of Eden by Lonnie Nadler, Zac Thompson and Sami Kivela with a 1:15 Charlie Adlard cover.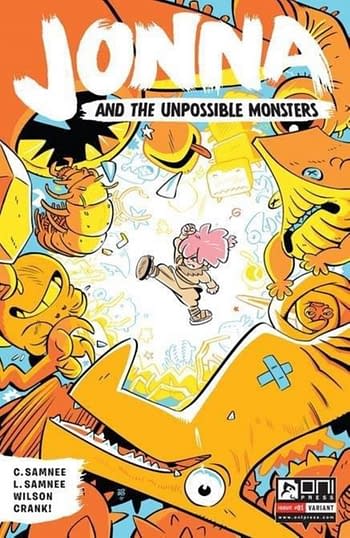 Jonna And The Umpossible Monsters #1 by Chris and Laura Samnee from Oni Press returns to the schedules with this 1:15 FOC cover too.
Oni Press also has a Rick & Morty Special for the Jerryboree, and a #2 for R&M: Worlds Apart.
Titans brings back its Minions series after pandemic cancellation with Minions: Sports.
Cult Of Dracula #1 from Source Point Press is much anticipated and is going to FOC right now.
What's on your FOC?
Sign up below, and we'll see what Thank FOC It's Friday brings next week… on time possibly.